Queen's Own
Handouts
(Revised 7/22/08)
There are several types of persona available. You may only have one persona at a time. If you create a new persona, your current persona will be moved to the Non-Player Character (NPC) status when your new persona is recognized in the club newsletter. The types of persona available are:

If you do not see a persona type listed here, that is because some types have not been approved for play. Many of the main characters in the books are "Misty Only" types. That means that they are types that only Misty may write about; they are not available for persona creation. For instance, you may not play a kestra'chern or an assassin Herald. From time to time new persona handouts are approved and old ones are revised. I announce such updates in the Queen's Own Newsletter.

General Rules
Each individual is free to develop material in accordance with the setting described in Misty's books; however, her copyrighted characters may not be used for this purpose. You may not claim to be directly related to any of Misty's characters. In other words, you can't be Elcarth's son or Ancar's daughter. Make your own status. You also cannot use Misty's copyrighted characters as major characters in any story you may write. If they're just passing through, that's okay.

Remember, if you wish to write a story set in Misty's worlds, you need a release form. Send QO a SASE (large enough to hold three 8-1/2 x 11" pages) for the form or print the online version. Fill it out, and mail it to Misty c/o High Flight Arts and Letters, P.O. Box 2970, Claremore, OK 74017. Misty isn't trying to spoil our fun, but she must protect her interests. You do not need a release for a poem or filk.

Stay within the rules of the Books--We are not allowed to create what Misty hasn't.

Characters should stay within Talia's time and use an alternate time-line in which Kris doesn't die but staggers into camp about a day after Dirk rescues Talia. This keeps the world you live in and the one Misty writes about comfortably and legally separate. Northern Barbarians must use a time-line after the founding of k'Valdemar (in the Darian's Tale trilogy). Priests and Priestesses must stick to the portion of the time-line after Solaris has become the Son of the Sun. Free Bards use a time-line in which Tonno doesn't die but continues to befriend Rune and encourage her.

Your character may be any sex you choose.

If you outgrow your persona, you may develop a new one. If you create a new persona, your old character will be moved to the Non-Player Character (NPC) list.

Page-length requirements are based on 8-1/2 x 11 inch paper, double-spaced in a 12 pt. font with one inch margins.

Set your biography and family/friends stories before you are Chosen, enter a Collegium or otherwise become whatever persona type you have selected.

Remember that we are dealing with a medieval culture. Only certain items will be available to your persona. There's no penicillin or X-ray machine, but there is a mortar and pestle, casts, and salves. Flour--yes; Bisquick--no. Oven--yes; microwave--no. Fruits and vegetables must be fresh and available "locally" or of the type that can be stored in cold cellars or dried successfully. Meat must be from a freshly killed animal, or dried or salted for storage.

If you draw, design or create something for a requirement, your work must be original. Designing something means that I expect to see a picture or drawing; creating something means that I expect to see something that you actually sewed or made with your hands.

Submission Instructions
In order to be formally recognized in the Queen's Own newsletter as having fulfilled the requirements established by Misty, you must send QO copies of your work.
Please spell check and grammar check your work. Page-length requirements are based on 12 pt. font, one inch margins, double spaced. You've worked hard on this project; treat it with the respect you want me to show it.

At the top of every file you send to QO, please put:

Your Name:
Your E-mail Address: (Please let me know if you want this information kept private.)
Persona Type:
Persona Name:
Rank (if applicable):
Clan Name (if applicable):
Companion/Bondbird/Familiar Name (if applicable):
Gifts (if applicable):

Remember, I can't contact you with questions or approval if I don't have a valid e-mail address associated with your persona.

Submit personae materials via e-mail, if possible. Send persona sketches, stories, poems and other written text in either MS Word or .txt/ASCII format. Send proof that you have filled your other requirements. You can scan your CPR cards, pictures, costume designs, drawings and so forth, and send them either as .jpgs or .gifs or you can send hardcopy to the PO Box. Hardcopy submissions will not be returned unless you include a Self-Addressed Stamped Envelope (SASE) with sufficient postage. E-mail submissions should be sent to both Herald-Mage Adept Danya Winterborn. Or you may submit all or part of your persona by FAX (e-mail Danya for the number at Legend@malcor.com) or via snail mail to:

Queen's Own
The Official Mercedes Lackey Fan Club
P.O. Box 749
Laguna Beach, CA 92652 USA

Helpful Hints
Put your name on absolutely everything you send to QO. Include a valid e-mail address and/or some other way I can contact you. If you want your hard copy material back, supply me with an address label and sufficient postage. Better yet, send me copies and keep the originals. Even better, send materials via e-mail, as described above, to save postage and trees <g>. I publish this material in Children of Velgarth, the Queen's Own fanzine, and it is easier to do that from e-copy.

A persona is like a biography. In it, you want to describe your character so fully that anyone reading it will feel s/he knows you: what you look like (tall/short, slim/stocky, hair color, eye color, dark or light complexion, smooth/callused hands, etc.), how you get along with other members of your family, where and when you were born and grew up (castle/cottage/tent, town/farm/desert), how you were trained (school/tutor/apprentice), a few of your favorite things (summer rain/cherry pie/kittens), what you did in your spare time, your skills (riding/weaving/fighting/cooking/healing/playing a musical instrument), those things which make you the unique and very special person you are. Being approved shouldn't come free--You should have to work for it.

Spell check! Then proofread your material as well before you send it. The spell-checker won't catch "it's" when you mean "its" or "herd" for "heard."

Take time out every once in a while to read your story out loud. You will be more likely to hear when "I am" sounds a bit stilted and "I'm" would read more natuarlly. Reading out loud also helps you find typographical errors more easily. This is not a graded assignment, but do your best. You want to be worthy of being Chosen if you are a Herald or of having your other persona type approved.
If you have submitted a persona to Queen's Own and would like to see where it is in the approval process, click here.
Pending Chat List
Have additional questions about persona creation? Join the "Pending List" at
[This list is not currently working. We hope to reestablish it soon. In the meantime, you can send questions directly to Danya at Legend@malcor.com.]
The Pending list is a place for people to ask questions about the handouts, requirements, process of developing a persona, and so forth. It is not a book discussion list. The QO list rules apply to this list as well.
Zhai'helleva,
Herald-Mage Adept Danya Winterborn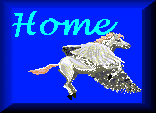 Return to the Queen's Own Home Page