Queen's Own
Mercedes Lackey Fan Club
P.O. Box 749
Laguna Beach, CA 92652 USA
Series 1, Vol. II, No. 3
April 1989
(Note: These are excerpts from the original newsletter that was published on this date. The Queen's Own address has been updated. The current President of Queen's Own is Herald-Mage Adept Danya Winterborn. For more information, see http://www.dragonlordsnet.com/qo.htm.)
[Begin Excerpt]
Dear Misty fans:
Happy Passover and Ides of April!
Judith has asked us to remind those of you who change your addresses for the summer to get your new addresses to her asap, [as soon as possible,] so that she can keep our master mailing list up to date. Note: We do not make our master list available to anyone.
More from Julie Bowman, [continued from the March issue: Anne McCaffrey has Compuserve and loves to chat. Ask the sysop for her ID# or leave a note for her on the public bulleting board system. She [Julie] also welcomes electronic mail, and checks the computer for messages every three days or so. Her ID# is 74137,73.
Linda Stillman gets the Super Sleuth Award for finding the elusice Terry Barnholdt's Erie, PA address [as of November '88] in the Berkeley, CA library. Judith has written and . . . . Linda also introduced us to the term "skillful procrastination.". Love it! [Personal to Linda re aggravating arachnids and small, wingless, bloodsucking, leanping insects: (1) landlady, (2) Board of Health, (3) "Raid".]
For those of you who are interested in Sime/Gen fandom, based on books by Jacqueline Lichtenberg, Chantal Gaudiano suggests contacting Ambrov Zeor [Ed. Note 2002: Contact info withheld.].
And if any of you know of an[y] Andre Norton fan group[s], please let us know. We have had some inquiries for same.
SPRINGFEST '89 honcho Dale Jewel just advised us that [sound of trumpets] Marion Zimmer Bradley will be making a special appearance at their June 2-4 festivities. Larry Dixon, known for his fantasy/science fiction artwork, will be Artist Guest. And, and, [be still my hear,] there will be an original production of "Our Fair Starship." [Look out, Rex and Julie!]
Fanmessages
[Ed. Note 2002: Fanmessages withheld from the online version of the newsletter.]
Jean Lamb writes that she has a story in MOON PHASES #11, [Ed. Note 2002: Contact info. withheld.] called "Any Wings to Fly," set in the Darkover universe. It's a tale about what happened when Danvan Hatur first learned that, of all his gifted kin, he would have no laran--ever.
"I'm pretty proud of this story . . . . THE RIVALS, an original universe sword and sorcery novel, is still at DAW, and I've submitted a story on spec to Janet Morris for LORDS IN HELL. Wish me luck!" [Editor's Note: We do!]
Editor's Correction: Page 1, paragraph 6, last line, should read "out Rex and Audrey!" [Oh well, if we were modest we'd be perfect.]
To those of you who've sent material to Richard Corbin and not yet received a response, we can only say that we've experienced the same. And can only suggest that the world has intruded into Richard's life, precluding his fanzine efforts for the forseeable future. Hopefully, we'll hear from him again soon.
As Spring makes itself more obvious to those of us who enjoy the changing of the seasons, with flowers and trees blossoming and the grass reaching mowing height, we wish you all bright blessings and wind to thy wings.
Judith Louvis and Sally Paduch
ADDENDUM I: Attention cat and/or mystery lovers! Pat Shafer was kind enough to share with us the first issue of The Lillian Jackson Braun Newsletter. If you're a fan of Koko and Yum Yum, and their human, Jim Qwilleran, [yes, that's really meant to be a "w", not a "u" om Qwilleran,] and would like a copy, [Ed. Note 2002: Contact info. withheld.]. And please tell Helen that you're a QO member.
Addendum II: Jill Pruett sent us a flyer for CON VI, The Generic Science Fiction Convention, to be held August 11-13 in Portland, OR. Misty is listed as the numero uno guest along with Monika Livingston. For more information, write to [Ed. Note 2002: Contact info. withheld.]. And, once again, may we ask that you mention QO? [When you mention QO, you're also mentioning Misty. And the more people who . . . ]
Addendum III: Judith tells us that both "Rex and Julie" and "Rex and Audrey" are correct/ It just depends on whether or not one is refering to the stage or movie production.
Final Addendum: Put it down to Spring fever, selective senility, or the fact that we leave on a two week vacation the day after tomorrow. We'll try to be more organized in May.
24APR89
Dear Friends;
First the personal stuff--as of the 25th Tony and I are splitting up. It is no one's fault; both of us have gone through a fair number of changes since we arrived in Tulsa seven years ago, and the marriage just wasn't working. We are still good friends, but we simply shouldn't be married to each other. I moved into an apartment two weeks ago, and I have three of the cats with me--Flynn, Rattan, and Nadia. And I'm quite happy with the new situation. I've always maintained that when something doesn't work, after a point you should let it go--and there is a great deal of relief involved in having let go.
So--on to other things. Congenial was quite fun and I got to spend a fair amount of time--finally!--with Cecelia Eng, a great lady. ConcaTennation was also fun, despite the hotel. The "con" started for me with Jay Kline taking me to see Battlefield Band (Celtic revival)--as part of the ceremonies, I was given the key to Pigeon Forge where the con was held--also the home of Dollywood, Dolly Parton's theme park, so Dolly and I have something in common (now if they'd just pay me what they pay her!).
In November a very good friend, Ellen Guon, came out to stay with me for about five months to learn prose writing (she already has a fair number of animation scripts to her credit). By the time she moved back out to California and a new job with Sierra On-Line (the computer game people) we had finished an urban fantasy, Knight of Ghosts and Shadows, and outlined several more in the same series. The first book is set in L.A. and involves magic, elves, rock'n'roll, and the Southern RenFaire site. We are both very proud of it--it is currently at Warner Books and we hope the editor, Brian Thompson, will buy the series. We also hope to reverse the learning process--we plan to work on a couple of movie scripts together, one a historical romance set in the time of Eleanor of Aquitaine, the other a suspense thriller using the characters Ell developed for a series of short stories. You'll be hearing a lot about Ell from me in the future, as we plan on doing a lot of work together.
I have finished the Children of the Night rewrites--Melissa Singer at TOR likes the book very much. It is the second Diana Tregarde book, but is a prequel to Burning Water, taking place about 1973. I am about to start on my Reap the Whirlwind rewrites, another fantasy, but this time for Baen--it should see publication late in the fall. After that I will do the third Diana book that I have under contract, Jinx High, and the third Vanyel book, Magic's Price. By the way, Magic's Pawn is due out in June and will be the lead book--and wait until you all see the cover, it's gorgeous! Magic's Promise will probably be out in January, and Children in February.
All of you take care and enjoy the summer. I certainly intend to.
Misty
[End Excerpt]

Queen's Own is the official Mercedes Lackey Appreciation Society. Our purpose is to share our enjoyment of Misty's worlds. We are a fan-run not-for-profit organization, not a business. Our address of publication: P.O. Box 749, Laguna Beach, CA 92652 USA. This newsletter is published solely to inform and entertain the club's membership; no infringement of anyone's copyrights is intended.
Newsletters are published on (or near) the first of each month.
Editor/President Herald-Mage Adept Danya Winterborn (L.A. Malcor; AOL-IM SN Shashtah; Legend@malcor.com)
There was no art in this edition of the newsletter. If you would like your art to be featured in the online version of the QO newsletter, send .gifs or .jpgs to Legend@malcor.com or hardcopy to Queen's Own, P.O. Box 749, Laguna Beach, CA 92652.
Mercedes Lackey does not receive mail at the Queen's Own address. Fanmail to Mercedes Lackey and releases for fan fiction should be sent to:
Mercedes Lackey
c/o High Flight Arts and Letters
P.O. Box 2970
Claremore, OK 74017
Zhai'helleva,
Herald-Mage Adept Danya Winterborn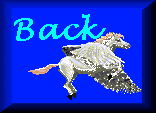 Return to the Queen's Own Newsletter Page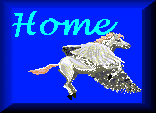 Return to the Queen's Own Home Page