Queen's Own
Mercedes Lackey Fan Club
P.O. Box 749
Laguna Beach, CA 92652 USA
Series 1, Vol. II, No. 3
March 1989
(Note: These are excerpts from the original newsletter that was published on this date. The Queen's Own address has been updated. The current President of Queen's Own is Herald-Mage Adept Danya Winterborn. For more information, see http://www.dragonlordsnet.com/qo.htm.)
[Begin Excerpt]
Dear Misty fans:
Happy St. Patrick's Day and Happy Easter!
Thank you, each and every one, who've recently written your thanks to us. We are deeply appreciative. It's 10°, out of the wind, with snow and ice abounding; and we've dot a wicked co'd in our collective dose. [Ed. Note 2002: No, that's not a bunch of typos. We've triple checked it. They had a cold <g>.] We needed your kind words. Thanks, too, for the outpouring of stamps and cash to offset our other expenses. We needed them, too!
Thanks also for your input. You'll note that we have a whole page of fanmessages, with requests for everything from silver bells to [no, not cockle shells,] dreamers; a new category, "CON-NOTES"; some mini-reviews; and a letter from Misty!
For those of you who have/had difficulty getting Misty's books, can no longer find earlier editions, or want to get them 'hot off the press', we want to remind you that Firebird Arts and Music, Inc., [formerly Off Centaur,] [Ed. Note 2002: out-of-date address withheld. Use the link.] has all her books, a map of the Kingdom of Valdemar, and her tapes. There is a shipping and handling charge, but if you're desperate . . . .
We are working on a suggestion from Dan Moser, [seconded by Judith,] for a button to wear at cons, and other appropriate places, identifying us as members of QO. We've sent the rough draft of an idea to Misty for her comments and will keep you apprised of our progress.
We received a very prompt reply to our letter [correctly addressed] to [Ed. Note 2002: Out-of-date contact information for the SFBC withheld.]. [Ellen Asher] wrote that she was sure we'd understand that they can't "acquire an unlimited number of new books" so she's "forced to pass up many very fine ones. (In other words, if I don't find a place for Ms. Lackey in the near future, it doesn't necessarily mean that I don't like her work--or that we won't be using her at some later time)."
Denise Park, [continued from the February issue,] is planning on publishing her own quarterly, literary maga/fanzine, debuting in June. It will be called THE SOOTHSAYER, and will be devoted to sci-fi/fantasy, poetry, artwork, interviews with authors and artists, and book and movie reviews. Denise says that several local [Seattle, WA] artists and writers ahve already submitted material, but that she's looking for more, especially fiction and current move/book reviews. You can write her for guidelines at [Ed. Note 2002: Out-of-date address withheld.]
To date, we've received three ideas for the name of Holly Vaughan Williams' Illinois chapter of QO, and/or future chapters in other areas; Anna Bunce offers the "Companion to Queen's Own" Maureen S. O'Brien suggests "Waystation"; and Lynne Luerding thinks "Herald's Hall of [insert the locale]" would be appropriate not only for Holly but also any future chapters. Okay, Holly, what do you think?
Lynne also wrote that she'd tried "the" recipe, and "the popcorn was wonderful". So take your bows, Misty and Sue Beech! Further, Lynne offered another definition for the term "filk" "I thought that 'filk' was a combination of 'folk' and 'filch', meaning 'to steal'. So many of the tunes are 'borrowed.'" [Editor's Note: All of you who are or know filkers who write music, relax! Lynne's not pointing any fingers and neither are we.]
And Maureen wrote of Misty's story in FRIENDS OF THE HORSECLANS 2, "The Enemy of My Enemy", "I don't know much about the Horseclans, but fortunately this story is about the few gypsies who survive in their world . . . also two psychic big cats of some kind [belonging to the Horseclans] and lots of psychic Rom horses. The colt Pika is delightful! The two main characters are Kevin, the mayor and blacksmith of a small town the Rom are visiting, and Chali, a Rom girl who, despite muteness, cannot be described as handicapped! . . . This story has everything . . . But be warned--it reads fast." [Editor's Comment: The good ones always do.]
We'd like to add that anyone who has ever felt like a misfit adolescent, [at whatever age,] will want to hug Misty's "Were-Hunter", in TALES OF THE WITCH WORLD I, created by Andre Norton, to his/her heart. And while Ms. Norton has diplomatically arranged her guest authors in alphabetical order, Misty's story follows another were-tale [Is that a pun, Judith?] most serendipitously.
Yes! Just finished reading BURNING WATER, [at 2:30 a.m.,] and were overwhelmed. We'd never read a "horror" story before, [due to an overactive imagination and tendency to relive scary stuff in our dreams as a kid.] But this, this was great! And what a change of pace for our favorite author! It took an incredible amount of research to achieve such doubts at all that TOR too will want more; certainly "A Diana Tregarde Investigation", [at the bottom of the cover,] promises more to our way of thinking. Read and enjoy, regardless of . . .
In the March LOCUS, "Reviews by Tom Whitmore", [Editor's Note: And I thought we had trouble reproducing pictures,] Mr. Whitmore "quibbles" [his own word] with Misty's characterizations of Crowletites, "I have known some quite nice . . . . &quot, and her insistence with "making the magic pyrotechnic". It seems that Mr. Whitmore had to dig deeply for those nit-picks, and could better have filled the last two inches of space required of him with something besides a review of a '50s movie, loosely tied to his "review" of BURNING WATER.
Con-Notes
Herewith information on cons at which Misty is a guest or cons that you, her fans, are involved in running. We regret that timing precluded our getting information to you about Belletrix's Lunacon, held March 10-12, soon enough. If you want your information to be timely, please get it to us as early as possible.
CHIMERAFEST, April 15, will be held by Chimera, the University of North Carolina's fiction/fantasy club. There will be guests, gaming, a costume contest, videos, writers' panels, and a "cantina of sorts". [Ed. Note 2002: Out-of-Date Contact Information withheld.]
SPRINGFEST '89, June 2-4, will be sponsored by the Federation Outpost International, Dream Base One. There will be panel discussions, gaming rooms, art shows, dealers' room, autographs, costume contest, entertainment, and "much, much more!!!" Guests will be Steve Jackson, games publisher and designer; Michael "Scotty" Scott, games designer; Frank Loflin, Jackson Astronomical Association; John Bell, radio personality, as Master of Ceremonies; and our own Misty. Guest of Honor will be Grace Lee Whitney, "Janice Rand" of STAR TREK. [Editor's Note: Not to mention the possibility of QO's own Judith and Sally!] [Ed. Note 2002: Out-of-Date Contact Information withheld.]
WORLDCON, August 31-September 4. Information is available from [Ed. Note 2002: Out-of-Date Contact Information withheld.]. Guest of Honor is Andre Norton. [We'd like to thank Tammy Denault for this "promo" and tell her we're looking into the design of Herald wear. When we know, you'll all know.]
We thought we'd like to include a bit of background on the Federation Outpost International because it appears both facinating and unique. Dream Base One is their flagship organization; a STAR TREK fan club, founded in 1985. The are associated with Paramount Studios in California, WDBD TV-40 in Jackson, and St. Jude's Children's Hospital in Memphis, TN. The original has grown to include two others; a Base in Hattiesburg, MS, and a Satellite in Kansas.
SpringFest '89 is their first more-than-one-day event, and we were thrilled to note on the registration form that a portion of all their proceeds will be donated to St. Jude's Hospital.
Since we've applied for membership, we hope to learn more of how the movie studio, the TV station, and the hospital were joined together in this delightful [ad]venture. For those Trekkies among you, they sound like a really great group, with much to offer.
Fanmessages
[Ed. Note 2002: Fanmessages withheld because of personal info.]
And that's all we can fit in our first three-pager!
Judith Louvis and Sally Paduch
Misty Lackey, Date and time 02/13/89, 13:49:04
Subject: Queen's Own
Thought you might like a letter "straight from the Companion's mouth," as it were. So here's some answers to some of your questions.
WHAT I'M UP TO: Currently, a third occult/horror novel for Diana Tregarde, set in Tulsa. Called JINX HIGH, the title is a pun on the fact that we have a "Jenks Highschool" here in town. The main characters will be high school kids, two quys and a girl. I just turned in the second "Tregarde Investigation," a prequel to BURNING WATER., called CHILDREN OF THE NIGHT, which takes place in the early 1970's. I should shortly be getting a contract from DAW for the third "Last Herald-Mage" book and will probably do it after JINX HIGH.
DO I INTEND TO: Get back to Talia? Yes, but Talia won't be the focus. Elspeth will. When? Don't know; that depends entirely on DAW and what they would like to see next. Get back to Tarma and Kethry? Yes, in two ways. First, I'd like to do a third OATH book about their school; second, I want to bring their storyline up to hook in with the Valdemar storylines via Keth's granddaughter Kerowyn (Remember "Kerowyn's Ride"?). Again, though, that depends on what DAW wants. Do a "Sun and Shadow" book? Probably not. I'll be filling in bits of their story via songs, instead. They are legendary characters, and I think that they are better off being a bit undefined.
CHRONOLOGY: Herald Roald from OATHBREAKERS is Sendar's father and Selenay's grandfather. Vanyel is nearly 20 generations before Talia's time, halfway between Talia and the Founding of Valdemar.
Elspeth will not marry Skif. Skif is going to eventually take Elcarth's job.
If you haven't yet figured out what Companions are, reread the section in OATHBREAKERS where Tarma asks for advice and gets the Star-Eyed and Herald Roald comes out to see what the ruckus is. The Star-Eyed says what they are; the Heralds themselves, however, don't know.
HOW DID I: Learn about horses and horse care? Not directly; though I love to ride and would love to own a horse, I've never had one and have neither the time nor the cash one takes. I've got what I know from my horse-owning friends, reading, and my studies in ethology (the science of animal behavior). Learn about medieval/nomadic/renaissance cultures? Through my membership in the SCA (Society for Creative Anachronism) and the "very large household" within it (though they'd like to forget our existance) called the Great Dark Horde. When there is an "anachronism" in Valdemar (like indoor toilets, germ theory, or moveable type) it's there on purpose and I know where it came from.
HOW DO YOU GET PUBLISHED? Hard work. Writing a lot, and being able to take criticism. I still run everything except short stories past C.J. Cherryh, Jane Fancher, and Ellen Guon. Writer's clubs can be helpful, if they aren't personality forums or backpatting sessions. You don't need an agent; any agent you can get before you're published probably isn't worth having. I came in by sending unsolicited manuscripts to magazines, anthologies, and DAW. I got rejections, and I still get them. There's no magic formula.
We lost both dogs and one cat to old age; Katy, Mithril and Strider. We got a new dog (shaggy black and brown mutt), Dinky, from friends whose house burned down over Thanksgiving who couldn't keep her. I'm still working as a full-time computer programmer and will be for the forseeable future. Much as I appreciate all your invitations, I can't attend all the gatherings, parties, and conventions I'd like to; not and write, too. I'll be doing about 3 books a year. Colloborator [sic] Ellen Guon and I are working on an urban fantasy series of which the first book should be done by March; it is not yet sold, but my agent seems to think it will. I've seen the cover for MAGIC'S PAWN and it is gorgeous and Vanyel looks exactly right! I will try and do letters for the newsletter more often if I can. Till next time--
Wind to thy wings,
Misty (/aka/ Herald-Chronicler Miste)
[End Excerpt]

Queen's Own is the official Mercedes Lackey Appreciation Society. Our purpose is to share our enjoyment of Misty's worlds. We are a fan-run not-for-profit organization, not a business. Our address of publication: P.O. Box 749, Laguna Beach, CA 92652 USA. This newsletter is published solely to inform and entertain the club's membership; no infringement of anyone's copyrights is intended.
Newsletters are published on (or near) the first of each month.
Editor/President Herald-Mage Adept Danya Winterborn (L.A. Malcor; AOL-IM SN Shashtah; Legend@malcor.com)
There was no art in this edition of the newsletter. If you would like your art to be featured in the online version of the QO newsletter, send .gifs or .jpgs to Legend@malcor.com or hardcopy to Queen's Own, P.O. Box 749, Laguna Beach, CA 92652.
Mercedes Lackey does not receive mail at the Queen's Own address. Fanmail to Mercedes Lackey and releases for fan fiction should be sent to:
Mercedes Lackey
c/o High Flight Arts and Letters
P.O. Box 2970
Claremore, OK 74017
Zhai'helleva,
Herald-Mage Adept Danya Winterborn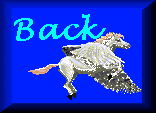 Return to the Queen's Own Newsletter Page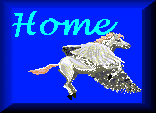 Return to the Queen's Own Home Page