Queen's Own
Mercedes Lackey Fan Club
P.O. Box 749
Laguna Beach, CA 92652 USA
Series 1, Vol. II, No. 2
February 1989
(Note: These are excerpts from the original newsletter that was published on this date. The Queen's Own address has been updated. The current Presidents of Queen's Own is Herald-Mage Adept Danya Winterborn. For more information, see http://www.dragonlordsnet.com/qo.htm.)
[Begin Excerpt]
Dear Misty fans:
Happy Valentines Day!
Have we told you lately that we love you!?! We do. If you weren't such a wonderful, sharing, caring, fun-loving group of disparate individuals, we wouldn't be doing this. The chord Misty struck in each of us . . . well, you know what we mean.
Jusith asks those of you whose letters she's not answered yet to please be patient. She will get back to you. It's just that recently the real world has demanded even more of her time and energy than usual.
IMPORTANT REMINDERS: (1) If you don't want your name included on the next updated, penpal list you must let Judith know. Otherwise it's automatic. [Editor's Kudo: The logo on the most recent list is courtesy of Patrick Petty.] and, (2), if you haven't sent stamps, ¢¢ or $$ recently, and you want to continue to receive the fanletters . . . . Most of you have been very conscientious, but some have been a wee bit forgetful. It's 25¢ for US and APO addresses and US39¢ for overseas addresses.
Questions Answered: For those of you who've asked for the definition of "filk", [Editor's Note: Bless you, we thought we were the only ones who didn't know!] the one we like best is that it grew out of a typographical error of "folk".* [Ed. Note 2002: Upside Down Note at bottom of page: *(Our typos should be so interesting!).
For information on Pern [Anne McCaffrey] fandom, contact Richard Corbin [Ed. Note 2002: Contact info withheld.], who, among his other talents, is a contributer to Weyr Worlds, the fanzine produced quarterly by The Alms, who run Ista Weyr, the only recognized McCaffrey fan group in the US.
For Marion Zimmer Bradley fans there is Friends of Darkover [Ed. Note 2002: Contact info withheld.].
For those who still might like to encourage the powers-that-be at the SFBC to include Misty among their other popular authors, the person to write is [Ed. Note 2002: Contact info withheld.]. [Editor's Note: We re-sent our October letter and will see what happens this time.]
For the origin of Misty's nickname, please reread Volume 1, Number 7, September.
VOICES OF VALDEMAR will be the name of the Misty fanzine which Richard Corbin [See above.] plans to publish the first issue of in March. [Editor's Note: We are singularly impressed, totally overwhelmed, and thoroughly delighted!] He will print stories, poetry, personas, and LOCs, [Letters of Comments from contributors about what's happening with them and their work.] Richard will send a copy of the first issue on request. [Consider this our request, please, Richard--Judith and Sally.]
We hope that Richard will include a report on Circle Ouroboros '89, or send us a little something. The descriptive material he sent us was incredible: guests included not only Misty , but author Robert Aspirin, gamer Steve Jackson [of "Illuminati" fame]. amd artist Larry Dixon.
Events scheduled were a masquerade ball, swashbuckling [performed by local members of the Academe du Rapier], a modeling [of miniature military or science fiction air/spacecraft] contest, panels, movies, a trivia contest, filking, an art show, a dealers' room, a demonstration by the Society for Creative Anachronism, a pool party, open and tournament gaming [hosted by the Dungeon Guild and Steve Jackson], and auction for the benefit of Warren Norwood. [Editor's Note: We're worn out just typing all of this!]
JUST FOR FUN! Sue Beech sent us the recipe for Misty's Peanut Butter Popcorn!!! We haven't tried it yet, but it sounds scrumptious, [and not a bit fattening, of course.]
1/4 C honey
1/2 C sugar
1-1/2 T Vegetable oil
1/4 C popping corn
1/2 C crunchy peanut butter
1/4 t vanilla
In a heavy saucepan, over a medium heat, combine honey and sugar, bringing to a rolling boil, stirring occasionally.
While the honey and sugar are cooking, heat the vegetable oil in another heavy sauce pan until it ijust starts to smoke, add popcorn and cover. Shake or agitate the pan until no more popping is heard. This should produce ±2 quarts of popped corn.
Empty popped corn into a big bowl, picking out any unpopped kernels.
Remove honey and sugar syrup from the heat and add the peanut butter and vanilla, stirring until it's more-or-less smooth, and then dribble it over the popcorn, stirring to be sure you coat as much of the popcorn as possible. Be careful! Hot syrup hurts!!
Put the empty syrup pan into hot, soapy water immediately, before it sets, and enjoy.
Misty writes: "CHILDREN OF THE NIGHT is done, complete with the victim you [Editor's Note: Heh, heh, heh . . . . ] requested/ Feels solid . . . I start MAGIC'S PROMISE revisions next, which shouldn't take long. Turned MAGIC'S PAWN galleys in . . . PAWN is scheduled for June, PROMISE for January 1990 and PRICE for June 1990 . . .
"I turned in my BLOOD OF TEN CHIEFS story . . . but haven't heard anything yet.
". . . about keeping you up to date. When I get release dates I let you know, honest. . . . the WITCHWORLD story . . . has been out for ages but only in hardcover. I didn't know it was out in paper until my copy arrived yesterday. They don't always tell me these things. They're reprinting the MAGIC IN ITHKAR books in paperback size, so I suspect my Ithkar story will show up some time in the next year also, [it's in MAGIC IN ITHKAR 3.]
"Long since paid for, but still not in print: stories in FRIENDS OF THE HORSE CLANS 2, CATS FANTASTIC, BLOOD OF TEN CHIEFS 3, MEROVINGEN NIGHTS: BODY POITIC. I have no release dates on any of those . . . Forgot one: FRIENDS OF DARKOVER ANTHOLOGY . . . "Short-story-wise. I'm promised to do my annual SWORD AND SORCERESS story, MEROVINGEN NIGHTS: FLOOD TIME, and if Susan Shwartz gets another ARABIAN NIGHTS contract, one of those. That's basically it." [Editor's Note: Lots to look and wait for! Thanks, Misty!!]
Fanmessages
[Ed. Note 2002: Fanmessages withheld because of personal information.]
Denise [A. Park] also wrote us about the new anthology SPELL SINGERS, edited by Alan Bard Newcomer [Editor's Note: Yes, we find his name fascinating, too.] in which Misty has two short stories, BALANCE and DRAGON'S TEETH. She says the heroine is Martis, who is a Masterclass Sorceress. Her bodyguard's name is Lyran, who is also her lover. "Interesting twist here: Martis is quite a few years older than Lyran, which is not something one sees much of in science fiction/fantasy stories these days, in male/female relationships."
She also asked if Misty was planning at some future date to expand these two lively characters into a full-length novel. [Well, favorite author?] And wondered if she would get to see a picture of Misty in an upcoming fanletter. [Editor's Note: Your faith in us is touching, but we had an awful time trying to reproduce Lucy Synk's great photograph of one of her beautiful prints and cringe at the thought of not doing Misty justice.]
You'll be reading more of Denise, and some rather fantastic plans of her, in a future fanletter.
Bringt blessings on one and all from,
Judith Louvis and Sally Paduch
[End Excerpt]

Queen's Own is the official Mercedes Lackey Appreciation Society. Our purpose is to share our enjoyment of Misty's worlds. We are a fan-run not-for-profit organization, not a business. Our address of publication: P.O. Box 749, Laguna Beach, CA 92652 USA. This newsletter is published solely to inform and entertain the club's membership; no infringement of anyone's copyrights is intended.
Newsletters are published on (or near) the first of each month.
Editor/President Herald-Mage Adept Danya Winterborn (L.A. Malcor; AOL-IM SN Shashtah; Legend@malcor.com)
There was no art in this edition of the newsletter. If you would like your art to be featured in the online version of the QO newsletter, send .gifs or .jpgs to Legend@malcor.com or hardcopy to Queen's Own, P.O. Box 749, Laguna Beach, CA 92652.
Mercedes Lackey does not receive mail at the Queen's Own address. Fanmail to Mercedes Lackey and releases for fan fiction should be sent to:
Mercedes Lackey
c/o High Flight Arts and Letters
P.O. Box 2970
Claremore, OK 74017
Zhai'helleva,
Herald-Mage Adept Danya Winterborn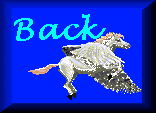 Return to the Queen's Own Newsletter Page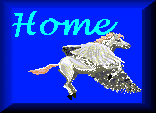 Return to the Queen's Own Home Page