Queen's Own
Mercedes Lackey Fan Club
P.O. Box 749
Laguna Beach, CA 92652 USA
Series 1, Vol. III, No. 1
January 1990
(Note: These are excerpts from the original newsletter that was published on this date. The Queen's Own address has been updated. The current President of Queen's Own is Herald-Mage Adept Danya Winterborn. For more information, see http://www.dragonlordsnet.com/qo.htm.)
[Begin Excerpt]
Dear Misty fans:
[Ed. Note 2002: The first four pages of this newsletter are missing. Does anyone have them? Contact Herald-Mage Adept at Legend@malcor.com.]
STOP THE PRESSES!
After finishing the previous four pages, dearest children, I had such a case of the galloping guilts [because many of you were already working on or finished writing your persona and I hadn't even started mine,] that I immediately set to work on developing mine, using the outline I'd just finished writing for you.
Very quickly I learned that it is definitely not easy to fill three whole pages, even double-spaced. But I preservered and I did it! It's only the first, very rough draft, [and there's no way I am going to let even Judith see it 'til I've reworked it,] but I've started! And the most fascinating part is that I've finally found out what some authors mean when they talk about the character "taking over".
My persona Margreth, called Reth, made it very clear what she liked and didn't like. And as I learned about her and the people she lives with I fairly quickly decided whom I was going to write about in order to fulfill the next of the mandatory requirements: Cathirn, the Hold's Healer and the person closest to Reth since her mother's death.
Before starting on my persona, I had worked on a map and some floor plans for the Hold and a Watch Tower, so I had some idea of where Margreth lived, [I've since noted which are her and Cathrin's rooms,] but I found out that, for me, it was also necessary to start a timeline in order to keep everyone's ages straight. So I've even got a start on my Extra Points. The only problem I've run into so far is that when I'm working on any part of this I lose track of time.
It appears that we've embarked on a do-it-yourself creative writing course! Let me hasten to assure you though, none of your efforts will be critiqued, corrected, or 'graded'! [Ed. Note 2002: Things are a bit different these days. We work with you until you get a persona that really works with the rest of the approved personae. See the handouts at http://www.dragonlordsnet.com/qohandouts.htm.] Whereas Misty established the requirements and guidelines for Heralds, my job is only to verify fulfillment of same and authorize your getting your Herald's certificate, [Suitable for framing, of course.]
At last! My son delivered my copy of MAGIC'S PROMISE. With the weekend ahead of me . . . .
The main reason for this extra page is that Judith received some information and PERSONALS, including one from herself, that she really wanted in this month's issue. Therefore . . .
Aaron Lindahl wrote in response to Christine Kreb's plea for a pattern that he has found a very satisfactory supplier of same: [Ed. Note 2002: Out-of-date info withheld.]. Aaron says that the patterns he's received were very authentic and of superior quality. They carry over 700 historic and ethnic clothing patterns for men, women, and children from the year 1390 to 1950, with everything from outer-garments to undergarments. A pattern catalog is $4.00 postpaid. [Editor's sigh: Now I don't have an excuse to postpone making a costume either.]
Nathan Waldbaur has informed us that he's decided to change the name of his planned compendium [see the November-December issue] from Compendium of Heraldic Lore and Legends to Tales of Valdemar and Beyond. He says he did this mostly because he thought the first title was a little too stuffy and bookish. "While Elcarth might approve, I didn't think many others would." In his writer's and artist's guidelines he states, "It is an attempt to channel the creative outpourings of her [Mercedes Lackey] fans, giving them a chance to take on the role of 'co-creator' . . ." What a great opportunity for those of you who've written stories about your personae to see them in print! Remember, this is what Elizabeth (Betsy) Wollheim [from DAW] said to Misty, "Go for it" [Dedication in MAGIC'S PROMISE.]
Personals
To all the QO members who attended Esoterion from Judith: "Merry meet and merry part and merry meet again." Getting to know you made the weekend very special. Let's do it again!
To David Himmelreich from Ana: Just remember, fire lizard eggs must be kept warn and dry.
To all of Eva Tar's penpals: My purse with my address book was stolen. Please write!
To whom it may concern from Judith and Sally: We're it, children. There is no "staff". Just the two of us.
WIND TO THY WINGS!
Judith Louvis and Sally Paduch
[End Excerpt]

Queen's Own is the official Mercedes Lackey Appreciation Society. Our purpose is to share our enjoyment of Misty's worlds. We are a fan-run not-for-profit organization, not a business. Our address of publication: P.O. Box 749, Laguna Beach, CA 92652 USA. This newsletter is published solely to inform and entertain the club's membership; no infringement of anyone's copyrights is intended.
Newsletters are published on (or near) the first of each month.
Editor/President Herald-Mage Adept Danya Winterborn (L.A. Malcor; AOL-IM SN Shashtah; Legend@malcor.com)
There was no art (so far) for this edition of the newsletter. If you have a clue who they were, please contact Herald-Mage Adept Danya at Legend@malcor.com. If you would like your art to be featured in the online version of the QO newsletter, send .gifs or .jpgs to Legend@malcor.com or hardcopy to Queen's Own, P.O. Box 749, Laguna Beach, CA 92652.
Mercedes Lackey does not receive mail at the Queen's Own address. Fanmail to Mercedes Lackey and releases for fan fiction should be sent to:
Mercedes Lackey
c/o High Flight Arts and Letters
P.O. Box 2970
Claremore, OK 74017
Zhai'helleva,
Herald-Mage Adept Danya Winterborn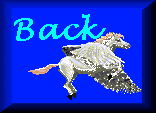 Return to the Queen's Own Newsletter Page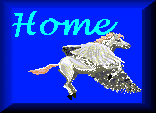 Return to the Queen's Own Home Page