Gay, Lesbian, Bisexual and Transgender Studies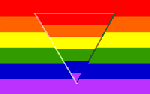 I'm doing my best to carefully screen all the works that are featured here. If you would like to recommend a title, message me at Legend@malcor.com, and I will consider adding it to this list. If find a currently listed title to be offensive to gay, lesbian, bisexual or transgendered people, please let me know, and I will re-evaluate the text.

Authors of Multiple Books
These authors have written several books in the field.

Juvenile Titles
These works are suitable to use with children when discussing same-sex relationships.
Leslea Newman's book about a lesbian relationship is suitable for readers of all ages.
Michael Willhoite's excellent book for children ages 4-8.
Hardcover.
Michael Willhoite's wonderful book portraying gay marriage; children ages 9-12.
Michael Willhoite's engaging book for children ages 4-8 about a gay uncle who comes to dinner.

Additional Titles
Covering a wide range of topics, these works are titles from authors who apparently only have one volume currently in print.
This appears to be a self-published novel by someone who identifies himself as "author22@aol.com"; it's worth taking a look at the reviews.
Bruce Bawer takes an indepth look at the complicated issues surrounding the topic of glbt people and Christianity.
Hardcover.
Marilyn Bennett Alexander and James Preston discuss the complicated relationship between glbt people and the Church.
Robert A. Bernstein's excellent book, in which he urges all parents to love and accept all of their children.
Hardcover
Lester B. Brown suggests that there are six gender styles within Native American culture.
Paperback Monograph.
Hardcover Monograph.
Raymond-Jean Frontian edited this collection of thoughtful pieces that were written by a variety of scholars.
Robert Gross and Amy Adams Squire Strongheart examine the complex issues surrounding nontraditional families.
Hardcover.
Richard Hasbany edited this volume, which contains a wide range of viewpoints on this volatile issue.
Hardcover.
Daniel A. Helminiak excellent disccusion on biblical texts and homosexuality.
Sue-Ellen Jacobs, Wesley Thomas and Sabine Lang edited this look at gender roles in Native American culture; not to be confused with Lester B. Brown's book by a similar title.
K.J. Dover's thoughtful, comprehensive account of homosexual practices in ancient Greece. Dover draws a clear distinction between actual gays, gigilos, and heterosexual individuals who are behaving as if they are gay.
An amazing, even-handed compilation of just about every aspect of gay studies that you can imagine and how to get in touch with organizations to receive more information.
Biography of the founder of the Gay Games.
The expanded edition of Suzanne Pharr's landmark study.
Arno Schmitt and JEhoeda Sofer take a look at gays in Islamic societies.
Hardcover.

Journals
Monograph published simultaneously as the Journal of Homosexuality, Vol 32, No 3-4; Michael Hallett edited this study on AIDS activitsm.
Hardcover
Journal of Homosexuality Ser. No. 1; Lawrence R. Murphy edited this look at the Navy's policy toward gays.
Daniel L. Wardlow edited this monograph, which appeared in the Journal of Homosexuality.
Journal of Homosexuality Series: Volume 6 No. 1/2; Salvatore J. Licata edited this historical survey.
Journal of Homosexuality: Vol. 7, Numbers 2-3; Jonh C. Gonsiored edited this discussion of positive approaches to psychotherapy for gay, lesbian, bisexual and transgendered people.
Robert Schoenberg's study is part of the Journal of Social Work and Human Sexuality.
Monograph published simultaneously as the Journal of Gay & Lesbian Social Services, Vol. 2, No. 1; Jean K. Quam edited this look at social services available to gays and lesbians.
The Journal of Social Work & Human Sexuality Series, Vol 4, No. 1/2; James Gripton and Mary Valentich are responsible for this piece.
Monograph published simultaneously as the Journal of Gay & Lesbian Social Services, Vol. 4, No. 1; Claire M. Renzetti and Charles Harvey Miley are the editors for this look at domestic violence in same-sex relationships.

You can search Amazon's database directly from this box. If you find a title that you wish to purchase, please message me and I'll add it to the Dragonlords' Bookstore so others can enjoy it as well.

Additional Resources at this Website


Return the Dragonlords' Bookstore

Return to the Dragonlords of Dumnonia Home Page