Queen's Own
Mercedes Lackey Fan Club
P.O. Box 749
Laguna Beach, CA 92652 USA
Series 2, Vol. I, No. 1
September 1998
(Note: These are excerpts from the original newsletter that was published on this date. The Queen's Own address has been updated. The current President of Queen's Own is Herald-Mage Adept Danya Winterborn. For more information, see http://www.dragonlordsnet.com/qo.htm.)
[Begin Excerpt]


The Official Mercedes Lackey Fan Club
Heyla all!!! I'm pleased to be bringing you the first issue as editor of Queen's Own. In the last newsletter, Judith gave us some insight as to how this all began and grew into what it is to what it is today. Since all of us have "known" Judith as Herald Housemother, I'd like to present the mundane side of her, in her own words. Remember, she will always be THE Herald Housemother, she has more than earned that title.
"My children used to introduce me as their weirdo vegetarian feminist eco-freak mom. Add cat slave and doting grandmother and yep, that's me.
"I like bird watching, gardening, exercise, cross-word puzzles, adventure movies, quirky humor, and of course, reading - mostly science fiction, fantasy and mysteries. Babylon 5, Blake's 7, and Star Treks have been obsessions in the past; thanks to my grandson I now watch Blue's Clues and Teletubbies.
"I am opinionated, crotchety and pessimistic. I love chocolate candy but prefer vanilla icecream. At the time I started QO I was jogging six miles a day, just for fun. Now Steve and I go to the gym regularly and I am again dreaming of running a marathon.
"I have always been a reader. I can't remember a time when I didn't read, read, read anything that was handy. As a youngster, I read Poe, Lovecraft, Ambrose Bierce, Frank Belnap Long, my brothers' Boy's Life magazines and their Zane Grey westerns, and anything about animals I could find. Once I discovered science fiction, it became my principle interest.
"Steve and I celebrated our thirty-eighth anniversary this summer. We live in a peaceful corner of South Jersey, just half a mile or so from the house where I grew up. At one time I couldn't wait to go away to college in Montclair because I thought this part of New Jersey was dull and boring. Now I am content to be back here where deer stroll through our yard and flocks of wild turkeys visit frequently and life moves at a slower pace.
"May we all have a future filled with many years of good friends, good books, good food and for Steve and myself, good times with the grandchildren. Brightest blessings to you all."
Well, I guess we learn a lot about the people we think we know well, huh? Judith, I only hope I can do you justice.
Now for some news. If you look at the top of the newsletter, you will see that the address has changed. I recently moved, and it is impossible to pick up mail at the old PO Box. Please note the address is [Ed. note 2002: Out-of-date address withheld.]. Mail will be continue to be forwarded until the end of October, but after that it must come to the new address.
Also, in case you didn't know, Judith is and always will be Herald Housemother, I prefer she keep that title as she has earned it. If you must call me by a title, please use Herald Seneschal, in the SCA it is considered the title of President, so it is fitting.


For now, I'm having too much fun putting this together, so please forgive me if the newsletter is different than what you are used to. I love to play on the computer, and I love graphics . . . so . . . Please send any and all artwork you think I might like.
Firebird Arts and Music carries all of Misty's books and lots of other merchandise. From Babylon 5 soundtracks to Larry's art prints. From music of Frank Hayes to porcelain jewelry. From kits for plastic knights to Robin Hood characters to doll-size costume patterns for Heralds & Shin'a'in. From Oneida Indian Nation T-shirts to Celtic design gift wraps. Visit their website at http://firebirdarts.com. If you want a "real" catalog, send $3 to Firebird Arts & Music, PO Box 3068, Portland OR 97294-3268. to place an order, call 1-800-752-0494. for more information, please use 1-503-255-5751. Firebird does not answer inquiries from prison addresses.
Also new from Firebird is an e-mail list for Misty fans, to keep you up-to-date on the latest news. If you would like to be included, send your email address to Teri: firebird@firebirdarts.com.
For news about TEMPEST, visit their web page http://darkmoon.simplenet.com/tempest. You can send e-mail to Lief and the other band members at tempest_rock@hotmail.com.
Personals
[Ed. Note 2002: Personals are not being posted online because of the personal information they contained.
Pen-pals
[Ed. Note 2002: Personals are not being posted online because of the personal information they contained.
Local Chapters:
Arrows OnLine - To find Arrows OnLine on America OnLine, follow these directions: Keyword: books. Click on Books and Authors. Scroll down the list of forums until you find MERCEDES LACKEY. Click on that to open the page. Once on the page, go to the listbox for MESSAGE BOARDS. Select: MERCEDS LACKEY FANDOM and there you are! For an Orientation Kit, meeting info, information on the chapter Fanzine and more, e-mail [Ed. Note 2002: Out-of-date contact info withheld.], and they'll be there to help.
Herald Jalaa stands on a table and claps her hands to gain the attention of the Herald's Revel: "OK folks, just a short commercialbreak to tell you about a wonderful chapter called Austral'a'in. It's two years old in November, and is open to new members not just from Australia (as the name implies) but from the world over. We print loads of fanfic, as well as poems, reviews, artwork and whatever else is submitted!!" She grins impishly, flicking a dark lock of hair back from her face. "For your money, you get eight issues a year, of eight pages each. The costs are, for Australians, $8 or 8 x 45 cent stamps. For people overseas $12 Australian or 15 IRC's (you'll notice the cost of IRC;s has come down!) We'd love to be able to charge the same for people all over the world, but we just can't afford it with the steep price of postage." Taking a bow, Herald Jalaa sits.
A slender woman, Healer Cinnamon, with long curly hair the colour of her name, stands. "She forgot to mention that we also have a 50 page fanzine full of fanfic and Misty related poems and artwork for sale at the same cost as a year's subscription to the newsletter. The address for both is Austral'a'in [Ed. Note 2002: Out-of-date address withheld.] Thanks for listening!"
"Hmm. What exactly is that 'zine, Companion's Choice anyway? Maybe I should get more information." If you've ever wondered that (or even if you haven't), then you've come to the right place! With this little one little address you can get answers to all of your questions and maybe even meet e few nifty people. (Well, what have you got to loose? It's better than doing nothing!) so write me about this very exciting (or at least semi-entertaining) chapter of Queen's Own at Emily Watts [Ed. Note 2002: Out-of-date address withheld.] remember, at the very least, you'll be getting more in your mailbox!
The Herald's Companion - Herald's Companion c/o Karen Bertke [Ed. Note 2002: Out-of-date address withheld.]
The Messenger - Joanne Thwaites [Ed. Note 2002: Out-of-date address withheld.]
Pacific Northwest Collegium - c/o Laura Cameron/Moonglade K'Shena [Ed. Note 2002: Out-of-date address withheld.]
"The Vales is a yearly zine. I am now accepting submissions for issue 3, the 98 edition. Due to the lack of submission, publication and submission dates have been pushed back. All submissions must be accepted by April."
Need a pouch for your Herald's Uniform? I have white silk ones for $4.00 each. If you want them trimmed with beads and squins for $5,00. They are also available in Bard's red, Healer's green or Guardsman's blue.
Yule stockings made out of satin, trims and colors may very, $10.00. Specify Dragon, Goddess or Medieval Horse design.
Baskets small to medium wicker baskets decorated with either a dragon or goddess figure $10.00.
Dragons handmade out of felt in various colors with glitter trim. oclors will vary so no two alike unless you ask for them to match. $5.00 each.
Goddess pouches: satin pouches decorated with a goddess figure and feathers $7.00 each.
Dream pillows hand painted on cotton, available designs are Goddess Bast, Goddess Nut, Earth Goddess or Dragon. Available herbal mixtures are Protection, Healing or Love. Please specify with orders $10.00.
Goddess figures are handmade out of Fimo clay and are decorated with shells and feathers. Each one is different. $10.00 each.
All prices include shipping and handling fees. Check or *Money Order made out to: Lisa Brawner [Ed. Note 2002: Out-of-date address withheld.] Please no cash I can't be responsible for cash sent through the mail. All orders shipped within ten days of receipt. *Orders paid for by money order receive a free gift.
Bright Blessings and may the goddess light your path and protect you from harm.
Other Fandoms:
[Ed. Note 2002: We decided not to include these in the online version because most of the information is out of date.]
[Dues and Disclaimer information replaced with the current info below.]
Last issue mailing day helpers in August were Meredith Baldino, Helen Edwards and her husband Gary, Kim Rockel and Matt Heuston, Arielle Amethyst Willow'Wind and SpiritBlade, and Barbara Leflar Jackson.
Border art - Ellen Million, David Dean
Editor and President - Robin Ready [Ed. Note 2002: Out-of-date address withheld.].
[End Excerpt]

Queen's Own is the official Mercedes Lackey Appreciation Society. Our purpose is to share our enjoyment of Misty's worlds. We are a fan-run not-for-profit organization, not a business. Our address of publication: P.O. Box 749, Laguna Beach, CA 92652 USA. This newsletter is published solely to inform and entertain the club's membership; no infringement of anyone's copyrights is intended.
Newsletters are published on (or near) the first of each month.
Editor/President Herald-Mage Adept Danya Winterborn (L.A. Malcor; AOL-IM SN Shashtah; Legend@malcor.com)
The featured artist for this edition of the newsletter is Herald Alora. If you would like your art to be featured in the online version of the QO newsletter, send .gifs or .jpgs to Legend@malcor.com or hardcopy to Queen's Own, P.O. Box 749, Laguna Beach, CA 92652.
Mercedes Lackey does not receive mail at the Queen's Own address. Fanmail to Mercedes Lackey and releases for fan fiction should be sent to:
Mercedes Lackey
c/o High Flight Arts and Letters
P.O. Box 2970
Claremore, OK 74017
Zhai'helleva,
Herald-Mage Adept Danya Winterborn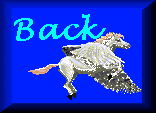 Return to the Queen's Own Newsletter Page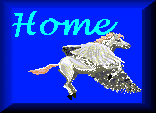 Return to the Queen's Own Home Page