Queen's Own
Mercedes Lackey Fan Club
P.O. Box 749
Laguna Beach, CA 92652 USA
Series 1, Vol. IV, No. 1
September 1990
(Note: These are excerpts from the original newsletter that was published on this date. The Queen's Own address has been updated. The current President of Queen's Own are Herald-Mage Adept Danya Winterborn. For more information, see http://www.dragonlordsnet.com/qo.htm.)
[Begin Excerpt]
Dear Misty Fans,
What better way to start off the newsletter than with a quote from Misty:
"I began writing out of boredom; I continue out of addiction. I can't 'not' write, and as a result have no social life. I began writing fantasy because I love it, but I try to construct my fantasy worlds with all the care of a 'high-tech' science fiction writer. I apply the principle of TANSTAFL ('There ain't no such thing as free lunch') to magic, for instance; in my worlds, magic is paid for, and the cost to the magician is frequently a high one. I try to keep my world as solid and real as possible; people deal with stubborn pumps, bugs in their porridge, and love-lives that refuse to become untangled, right along with invading armies and evil magicians. And I try to make all of my characters, even the 'evil magicians', something more than flat stereotypes. Even evil magicians get up in the middle of the night and look for cookies, sometimes."
Oh dear, it seems I stepped into an alternate universe while typing up the list of Misty's short stories that appeared in the alst newsletter. Please do not waste any time searching for Free Amazons II & III. They don't exist! (But I have them in my bookcase . . . I thought.) "Object Lesson&quot was in Domains of Darkover, and "Set a Thief" will be in Renunciates of Darkover, due for release in '91. Misty's story "Nightside" was in the Fall 1989 issue (#6) of Marion Zimmer Bradley's Fantasy Magazine, not in Spring '90. Also (!) some of the titles of the Merovingian Nights books are wrong, but Misty has stories in all of them, so that shouldn't inconvenience anyone too much. The release date of By the Sword is still February '91. Thanks to Lisa Waters and Kenneth Brown who tried valiantly to straighten me out. Kenneth even sent me the telephone numbers of TOR, Baen and DAW. [Ed. note 2002: Numbers withheld.]
If you only recently wrote to Queen's Own and received issue #6 as your sample newsletter, page 2 may have been corrected. Ah, technology! It's almost as good as magick!
The latest catalog from Firebird Arts and Music is filled iwth tapes andT-shirts to tempt you. [Ed. note 2002: Out-of-date information withheld. Visit http://www.firebirdarts.com for current details.]
Beth Hlabse shares good news with us about Jody Lee's prints. Jody says, " I am probably going to make prints of the Vanyel series, but probably not until January of next year. If you like to travel to conventions, the actual art will be shown at next year's Chicago Worldcon and Boskone." (Boskone is, I believe, next February in Springfield, Massachusetts, and Worldcon, next August.) [Ed. note 2002: Out-of-date order information withheld.] for Jody's prints of the covers of Oathbound and Oathbreakers.
Texans have a reputation for doing things in a big way. It's true, it's true! Members of Haven Sent, the Texas chapter of Queen's Own, sent me a filing cabinet! I thank you all. I'm still taken aback by your generosity.
The cost of Tales of Valdemar and Beyond is [Ed. Note 2002: Withheld.]. Nathaniel Waldbauer says the first copy of our first annual zine will soon be ready. Order your copy from him at [Ed. note 2002: Out-of-date information withheld.].
Patricia Riggs and I thank all of you for your responses to our cries for help. Members are still working on introductions to gaming, filk, Ren Faires, etc., but . . .
Cara Huffman has the advertising flyer organized! It is called The Valdemar Merchant. For information on how to place an ad or received the flyer, [Ed. note 2002: Out-of-date information withheld.].
For those of you who are curious about what goes on at a convention . . . "I stood in a back-water swirl of activity and action. People dressed from many different eras passed by me. What should I do? Where should I go?
"Well, lucky for me, at the time someone was there to give me directions. My time as a Neo (new fan) at a convention was almost painless.
"For a list of convention tips or easy ideas for costumes, [Ed. note 2002: Out-of-date information withheld.]. If making garb (hall costumes) or maskarading (more elaborate costumes entered in the competition) has really got you interested, [Ed. note 2002: Out-of-date information withheld.]. Give me a little bit to go on and I will try to give you some helpful hints. Remember. Plan Ahead for each convention.&uqot; Herald Tarn--Con Mentor, [Ed. note 2002: Out-of-date information withheld.].
Did you enjoy Knight of Ghosts and Shadows? Misty says she and Ellen have ideas for at least two more Eric Banyon books. Wrte to Baen Publishing, [Ed. note 2002: Out-of-date information withheld.]; tell them you want more!
Are you a member of the Science Fiction Book Club? Write to them, too, and tell them how much you'd enjoy being able to buy Misty's books in hard cover.
Ellen Wells, [Ed. note 2002: Out-of-date information withheld.], is still asking for recipes for her Velgarth cookbook, "In the Palace Kitchen." She says, "I give a big thank you to everyone who's contributed and a 'why not?' to those who haven't." Include a SASE if you want your recipe(s) returned. Remember, no microwaves or other electirc appliances on Velgarth. And be creative in your naming of your recipe, too. "Vanyel's Vichyssoise" sounds a lot tastier than "cold potato soup."
Chapter News:
From Lavina Cheung, [Ed. note 2002: Out-of-date information withheld.]: Shade and sweet water to thee, VA and MD QOers! Anita Jobson and I are looking to set up a local chapter of QO here. Any questions, suggestions, and HELP! are greatly appreciated and needed. (Oh Lady, a KENDER in charge, of all things . . . )
Hello OH, KY, and IN QO! This is Mary Bertke. Celeste Frazier and I are trying to start a tri-state chapter of Queen's Own. If you're interested, please send a SASE to [Ed. note 2002: Out-of-date information withheld.]. To present members: We are sending out a letter soon. Please be patient; we have technical difficulties.
Illinois Arrow to Illinois Misty fans: We've finally gotten started and we invite any Misty fans in the area to join us. We'd love to have you. Write to [Ed. note 2002: Out-of-date information withheld.].
Collegium Registry:
We are working on detailed Bard and Healer requirements, but in the meantime, some of you have used your ingenuity and . . . Welcome to our first Bard!
Hannah Anthony tells us that she has the Gift, the Creativity, and she performs well on harp, lute, and gittern. Hannah sent me stories about herself and her friend Lyssa, a poem, "War's Beginning," and a diagram of her room at the Bardic Collegium.
Welcome, too, to our first Shin'a'in scout, Stephania shena Pretera'sedrin, of the Shadow Cat Clan. Stephanie Anderson sent the history of her persona and family, a short story, a poem, and song lyrics.
Welcome, Herald Paf, chosen by the mare Gathedrial. Brad Averch tells us that Paf's gifts are HEaling and Mindspeech. He sent a poem, a recipe (for Trail Cake), and the story of his persona and the important people in his life.
Welcome, Herald Cassana, with your gifts of Mindspeech, Farsight, and Firestarting. [Ed. note 2002: Corrected Gifts in the next newsletter: Mindspeech, Fetching, and Animal Mindspeech.] Anna Bunce tells us Cassana was chosen by the mare Elathi. Anna sent persona information, stories, and a Herald/Companion list.
Welcome, Herald Jarik Kolin, chosen by Nyssa, and with the gift of Mindspeech. Ricky Kimsey sent stories of Jarik and his parents, a poem, and a Herald/Companion list.
Welcome, Herald Kiashan, chosen by Galliel, and with the gifts of Firestarting and Healing. Sara Ryan sent character sheets on her persona and his friend, a story, and, for extra credit, fulfilled eleven of the sixteen extra point requirements!
Welcome, Herald Alexandria (Ria), chosen by the mare Selby. Sandie Casler says Ria's gifts are Mindspeech, Fetching and a little HEaling. Sandie sent character sketches of Ria and her family, a story, and a map of the family farm.
Welcome, Herald Kori shena' Nohara'ten, chosen by the stallioin Hanashi. Kori is our first deaf Herald. Candace Miesen tells us Kori's gifts are Mindspeech and Animal Mindspeech. Candy sent a story, character sketches of Kori and her friend Tam, a recipe, three poems, and phots of herself in costume and on horseback.
Welcome, Herald Coranna, chosen by the stallion Aramara, and possessing the gifts of Mindspeech, Foresight, and Animal Mindspeech. [Name Withheld] sent detailed descriptions of Coranna and her friend Centaris, a story, poem, and song lyrics, sketches of Coranna and Aramara, a map of Valdemar, and a phoro of herself on her horse.
Welcome, Herald Kaki, chosen by the Companion Zanoch. Kathleen Notestine tells us Kaki's gifts are Farsight, Foresight, and Animal Mindspeech. She sent stories of Kaki and her friend Lassirius, a drawing of Zanoch, a drawing and the history of the Royal Seal of Valdemar, a poem and a recipe.
Welcome, Herald Riki (formerly Aerykah of Erylar), chosen by Dyann, and gifted with Mindspeech, Fetching and Farsight. Erika Schmidt sent stories of Riki and a secondary character, a longer story of when Riki was chosen, a poem, and a mpa of Erylar.
Welcome, Herald Fela, chosen by Evkiel, and with the gifts of Mindspeech and Farsight. Kiri Namtvedt sent three stories and eleven illustrations. You can see (and read) Kiri's work in our zines.
Welcome, Herald Rowena, chosen by the mare Resella. Katie Price sent her persona's history, a story, two poems, a map of Rys, Landa's hometown, and a family tree.
Welcome, Herald Mirale Bandur (Miri), chosen by Rudin and gifted with Mindspeech adn Fetching. Ellen Wells sent stories, song lyrics, a costume design, and music for another song.
Welcome, Herald Sean-Christian Tanttelet, chosen by the mare Synergy. Sean-Christian's gifts are strong Empathy, Mindspeech, and uncontrollable Foresight. Sean Miller wrote of his persona and the friends who shaped his early life, and sent too a poem/song and a recipe.
Congratulations to our fifteen new Heralds, our first Bard, and our Shin'a'in scout! You know what's coming next: Please send your stories, poems, and artwork on to one of our zines. 'Twould be very Heraldic of you to share your talents with others.
Convention News:
SoonerCon, November 2-4, at the Central Plaza Hotel, Oklahoma City, Oklahoma. Lois McMaster Bujold is the Guest of Honor, but other guests are expected to include Misty and C.J. Cherryh. [Ed. note 2002: Out-of-date information withheld.].

Chris Johnson's "The Helpful Handout of How to Become a Herald&quot has proven to be very helpful--and very popular. It's still available [Ed. note 2002: Out-of-date information deleted. Visit http://www.dragonlordsnet.com/qohandouts.htm for current information.].

Remember, there will be an October newsletter but no mailing in November. This allows me to pretend that I can get organized for the holidays. The October issue will be mailed around the 13th, the following issue, December 15th.
Fan Messages
[Ed. Note 2002: Fan messages are not being posted online because of the personal information they contained.]
Personals
[Ed. Note 2002: Personals are not being posted online because of the personal information they contained. Remainder of the newsletter was out-of-date contact info, and has been withheld.]

Editor, President, Dogsbody, Housemother--Judith Louvis
Chancellor of the Exchequer--"Checkers" for short--Steve Loucis (Life-bonded of Herald Housemother--he had no idea what he was getting into!)
Archivist, Registrar, Organizer extraordinaire--Patricia Riggs
Mailing Day Helpers (last issue)--The Outlander, Suzanne Brenner, Leanne Brownlee, Ana Casacuberta, Patti Hemeleski, Robin and Louis Gladeau, Noreen Johnson, Joanne Gise Mattern, Cris Martins, Sean Miller, and Debby Schiaretti. It was a wonderful mini-con!

From Chris Johnson:
"If a Herald in a snowbank is a frozen Chosen, is his Companion a Chilly Filly or just a Frigid-(m)are?"

Wind to Thy Wings!

Judith

[End Excerpt]

Queen's Own is the official Mercedes Lackey Appreciation Society. Our purpose is to share our enjoyment of Misty's worlds. We are a fan-run not-for-profit organization, not a business. Our address of publication: P.O. Box 749, Laguna Beach, CA 92652 USA. This newsletter is published solely to inform and entertain the club's membership; no infringement of anyone's copyrights is intended.

Newsletters are published on (or near) the first of each month.

Editor/President Herald-Mage Adept Danya Winterborn (L.A. Malcor; AOL-IM SN Shashtah; Legend@malcor.com)

Mercedes Lackey does not receive mail at the Queen's Own address. Fanmail to Mercedes Lackey and releases for fan fiction should be sent to:

Mercedes Lackey
c/o High Flight Arts and Letters
P.O. Box 2970
Claremore, OK 74017

Zhai'helleva,

Herald-Mage Adept Danya Winterborn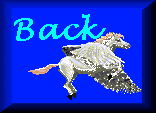 Return to the Queen's Own Newsletter Page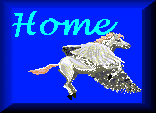 Return to the Queen's Own Home Page