The Official Queen's Own Webring
Welcome to the homepage of the Official Queen's Own Webring!
Only members of Queen's Own may join this ring. If you are a member and have a website you would like to have added to the ring, message Danya at Legend@malcor.com and ask for an invitation to the QO webring.
If you are not a member of Queen's Own and would like to join, you can create a persona.
If you have any questions, message Danya.
Thank you for your interest in Queen's Own!

The Queen's Own Official Webring
is made possible by the Webring.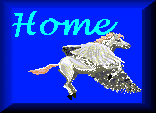 Return to the Queen's Own Home Page