Queen's Own
Mercedes Lackey Fan Club
P.O. Box 749
Laguna Beach, CA 92652 USA
Series 1, Vol. IV, No. 2
October 1990
(Note: These are excerpts from the original newsletter that was published on this date. The Queen's Own address has been updated. The current President of Queen's Own is Herald-Mage Adept Danya Winterborn. For more information, see http://www.dragonlordsnet.com/qo.htm.)
[Begin Excerpt]
Dear Misty Fans,
The purpose of the Queen's Own newsletter is to keep you all informed of events in Misty's life--new books, convention appearances, new tapes, etc. Well, I have a different kind of event to announce this month. I am very pleased to inform you all that Misty Lackey and Larry Dixon are getting married! The wedding will be a private ceremony in Las Vegas in December. Friends and fans are asked to celebrate withthem at the convention Circle Oroboros in Meridian, Mississippi in February. (Circle O is where Misty and LArry first met.) The date and address of the con will be in the next newsletter. Ask Santa Claus for tickets to Mississippi!
This is certainly a "GOOD NEWS" issue. Baen has asked Misty and Ellen Guon for two more Eric Banyon books. The titles at this time are Summoned to Tourney and Leagues Beyond.
Another Valdemar series from DAW! The focus is on Elspeth in the trilogy, The Mage Winds. The books are Winds of Fate, Winds of Change, and Winds of Fury. And it will be in hard cover!
Tor has expressed an interest in more Diane Tregarde books.
Misty's story in Marion Zimmer Bradley's Fantasy Magazine, Issue 10, will star Diana and Andre. You can order just that one issue of the magazine [Ed. note 2002: Out-of-date information withheld.].
More from Misty:
"I suppose that in everything I write I try to expound the 'creed' I gave my character Di tRegarde in Burning Water--there's no such thing as 'one, true way;' the only answers worth having are the ones you find for yourself; leave the world better than you found it; if it isn't true, going to spread a little love around, or going to do some good, don't say it, do it, or think it. And the last--and lonvest--there are only three things worth living for: love, freedom, and the chance to do some good; they're the same things worth dying for, and if you aren't willing to die for the things worth living for, you might as well turn in your membership in the human race. Maybe that's a bit simplistic, but--there it is. I'd like to think that in what I write I'm living up to that."
And that is how you earn your Herald whites in the "real" world!
The contract has been signed for the collaboration between Misty and Anne McCaffrey. I'll tell you more about it when I have more details.
Firebird will soon be featuring more Misty-related merchandise. If you're not on their mailing list, send your address to [Ed. note 2002: Out-of-date information withheld. Firebird's website can be found at http://www.firebirdarts.com.].
"Queen's Own" was spelled out on the front page of the last issue in moon letters, created by Tracy Janda. If you wish to see your design on the front page, just send it to me copy ready. That means on a narrow strip of paper that will fit within the right hand margin. I've received a number of lovely ideas that have been either too short or too wide. [Ed. note 2002: Current art may be sent to Legend@malcor.com.].
Have you contributed to or read one of our zines? Our first annual zine will soon be ready. Order your copy from Nathaniel Waldbauer [Ed. note 2002: Out-of-date information withheld.].
I've enjoyed every copy of Arrow's Message, our bi-monthly zine. [Ed. note 2002: Out-of-date information withheld.].
Help Vicki McElfresh get her Companion's Rest zine off to a flying start. [Ed. note 2002: Out-of-date information withheld.].
If you would like to buy a zine or submit art, poetry, or a story, send a SASE for price information or guidelines to Nathaniel, Stephanie, or Vicki--or to all three!
There are coffee mugs featuring the "For Companionship choose Valdemar" design available now from Tess Wade. [Ed. note 2002: Out-of-date information withheld.].
Kris's Birthing-Day gift to Talia was a silver ring, of a design of two clasped hands. The Metropolitan Museum of Art carries such a ring in its Xmas catalog. It's available in gold or silver, in sizes 5, 6, or 7. Write to the museum [Ed. note 2002: Out-of-date information withheld.].. And thanks to Ambria Ridenow for sharing the information.
Remember our advertising flyer, The Valdemar Merchant, if you have something to sell or are looking for unique holiday gifts. All ads must be placed by October 24th to make the first issue. It will be ready to mail out on November 1st. For information on how to place and ad or to receive the flyer, [Ed. note 2002: Out-of-date information withheld.]..
In our September issue, Herald Tarn invited you to write to her for information on costuming. Unfortunately, she is no longer at that address. You can still send a SASE to me for basic con information and a few simmple costume suggestions. [Ed. note 2002: This information sheet is no longer available, but Danya will try to answer any questions you might have. You can message her at Legend@malcor.com.].
Chapter News:
A new chapter! Greetings to all FL, AL & GA QO! The time has come for the Southeast area to have a chapter and a newsletter--don't you agree? I need feedback, suggestions, and names for both the chapter and the newsletter. What are you waiting for? Wind & Blessing, Shirlene Ananayo [Ed. note 2002: Out-of-date information withheld.].
From I.A., [Ed. note 2002: Out-of-date information withheld.]: Illinois Arrow to Illinois Misty fans. We've finally gotten started and invite any Illinois Misty fans to join us. We'd love to have you.
West Coast members are welcome to join The Herald's Hall of California. The California Arrow newsletter includes local events and convention information as well as member bios and a featured Author or Artist. For the newest issue, with Featuered Artist Larry Dixon, [Ed. note 2002: Out-of-date information withheld.]. Past Featured Authors include Misty, Sharon Green, and Claudia J. Edwards, if you would like to request a particular issue. Write to: [Ed. note 2002: Out-of-date information withheld.].
Hello from Herald Housemother:
Let's see . . . For those of you who keep score, besides my usual "creative" spellings and zip codes, I've scrambled titles in a list of Misty's short stories, and I've assigned the wrong gifts to a Herald. What mistakes will Herald Housemother make in the next issue? You'll have to wait until the middle of December to find out, there is no November mailing.
If you wish to send a holiday card to Misty and Larry, [Ed. note 2002: Out-of-date information withheld. Fan mail may be sent to Misty and Larry at the High Flight address, listed below.] Please leave froom for the forwarding address. Please mail before December 15th.
Some of you who are attending SoonerCon have expressed your delight at the prospect of meeting me. I am bright, charming, and witty for three--maybe even five--minutes a day. If you miss me during those few minutes, you will be stuck with a tired and cranky old lady. Please don't expect too much!
Questions and Answers:
Why do you spell magick with a "k"? That distinguishes the mysteries of the universe and the imagination from the stage magic of Houdini and David Copperfield.
Which is correc, "a" SASE or "an" SASE? I use "a" because I pronounce SASE as a sone syllable word. Others prefer "an" because they are more comfortable spelling out the word as four separate letters. No matter how you pronounce it, be sure to include it! Most fan-related activities are very not-for-profit.
How quickly should pen pal letters be answered? Mail should be answered as quickly as time and your life style permit. Six days seems reasonable; six weeks seems to be my pattern. Sometimes that stretches out to six months.
Why do you end the newsletter with a pun? Are you kidding? Have you read "An Object Lesson" in Domains of Darkover? Misty started it!
Collegium Registry:
Herald Cassana's gifts are Mindspeech, Fetching, and Animal Mindspeech. My apologies to Anna Bunce for my confusion in the last issue.
Something new--We welcome a White Winds Sorceress, Taylu by name. Glenda Bulak sent her persona and that of Brennon, her griffon familiar, a spell, a story, and a photograph.
Welcome, Herald Averren, chosen by Andar. Jessica Wagman tells us Averren's gifts are Mindspeech and Animal Mindspeech. She sent a "stat sheet", an introduction to her persona in story form, a poem, a recipe and a costume sketch complete with fashion show-type commentary.
Welcome, Herald Chemarin, chosen by the stallion Kfalis. Tasha Wendt tells us Chem's gifts are Mindspeech, Farsight, anda bit of Thoughtsensing. Tasha has taken riding lessons for nine years. She wrote about Chem and family members and sent a map of their farm and a family tree.
Welcome, Herald Lael, chosen by Eelin and with the gifts of Mindspeech and Fetching. Sara Brooks sent stories of her persona and another Herald, a drawing of her Companion, two photos of Sara herself on horseback, and a Herald/Companion list that includes the QO Heralds.
Welcome, Herald Reyna d'Tantiri, chosen by Gawen. Lisa Johnson tells us Reyna's gifts are Fetching and Empathy. Lisa sent stories of Reyna and her sister, a map of their home area, and a recipe.
Welcome, Herald Gwendolyn Katran, chosen by Kandaron, and with the gifts of Fetching, Farsight and Mindspeech. Kathleen Wing sent her persona, sketches of Gwen, her twin sisters and Herald mother, a story, a song, and a poem.
Welcome, Herald Kristia Mahaliah Kolnmen, chosen by the Companion Chandra. Kris Kovarovic tells us Krissa's gifts are Fetching, Mindspeech, and Animal Mindspeech. Kris sent her persona and that of a friend, a list of Krissa's likes and dislikes, her travel diary, three poems, a song (music and lyrics), and pictures of her characters in different costumes.
Welcome, Herald Toris Mikel D'Havn and Bard Tishara Mishel D'Havn. Dana Jeanne Norris sent detailed character studies of the twins Toris and Tishara and their friend Valley Rohrer, two stories, a map and a recipe.
Welcome, Herald Brandt Kristofferson, chosen by Tarissa, and gifted with Foresight, Fetching, and a touch of Mindspeech and Empathy. Rob Von Allmen sent the information on his persona in the form of introductory letters. He included two short stories and two poems.
Welcome, Herald Cheshire Marenn McRase, chosen by the mare Anschad. Katy Stahl tells us Ches's gifts are strong Mindspeech and a smidgeon of Firestarting. She sent character sketches of Ches and her family and her lifebonded, Herald Lewis Dinnot, a story, a drinking song, and a poem.
Convention News:
SoonerCon, November 2-4, at the Central Plaza Hotel, Oklahoma City, Oklahoma. Lois McMaster Bujold is the Guest of Honor, but other guests are expected to include Misty and C.J. Cherryh. [Ed. note 2002: Out-of-date information withheld.].
PsurrealCon is also in Oklahoma, February 8-10, 1991. Misty is the Guest of Honor (GoH), and the Ghosts of Honor are Mary Shelley and Bram Stoker (1). [Ed. note 2002: Out-of-date information withheld.]
Fan Messages
[Ed. Note 2002: Fan messages are not being posted online because of the personal information they contained.]
Personals
[Ed. Note 2002: Personals are not being posted online because of the personal information they contained. Remainder of the newsletter was out-of-date contact info, and has been withheld.]
Editor, President, Dogsbody, Housemother--Judith Louvis
Archivist, Registrar, Organizer extraordinaire--Patricia Riggs
Mailing Day Helpers (last issue)--Robin and Louis Gladeau and his D & D friends, Linda Gumkowski, Joanne Gise Mattern, Sean Miller, and Michael Truese.
From Rob Von Allmen:
Q.) Why are all books in Valdemar's Collegium read in pairs?
A.) Because once you have Chosen a book, you must also read its Companion volume.
Wind to Thy Wings!
Judith
[End Excerpt]

Queen's Own is the official Mercedes Lackey Appreciation Society. Our purpose is to share our enjoyment of Misty's worlds. We are a fan-run not-for-profit organization, not a business. Our address of publication: P.O. Box 749, Laguna Beach, CA 92652 USA. This newsletter is published solely to inform and entertain the club's membership; no infringement of anyone's copyrights is intended.
Newsletters are published on (or near) the first of each month.
Editor/President Herald-Mage Adept Danya Winterborn (L.A. Malcor; AOL-IM SN Shashtah; Legend@malcor.com)
Mercedes Lackey does not receive mail at the Queen's Own address. Fanmail to Mercedes Lackey and releases for fan fiction should be sent to:
Mercedes Lackey
c/o High Flight Arts and Letters
P.O. Box 2970
Claremore, OK 74017
Zhai'helleva,
Herald-Mage Adept Danya Winterborn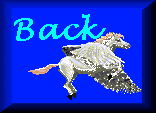 Return to the Queen's Own Newsletter Page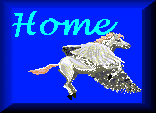 Return to the Queen's Own Home Page