Queen's Own
Mercedes Lackey Fan Club
P.O. Box 749
Laguna Beach, CA 92652 USA
Series 1, Vol. II, No. 9
November/December 1989
(Note: These are excerpts from the original newsletter that was published on this date. The Queen's Own address has been updated. The current President of Queen's Own is Herald-Mage Adept Danya Winterborn. For more information, see http://www.dragonlordsnet.com/qo.htm.)
[Begin Excerpt]
Dear Misty fans:
The very best to each of you in this holiday season. Not only is a holiday message from Misty attached, but enclosed is a card designed by Larry Dixon [Ed. Note 2002: Not included in the online version.], [just a wee sample of marvelous things to come.] And thank those of you who sent us cards. We are most appreciative of your thoughtfulness and generosity. The most unique one we've received to date pictures the head of a Companion, and came all the way from Ireland. Thank you, Frances Quinn. S/he's beautiful!
Were you surprised at our new, blue envelopes? With the generous connivance of Teri Lee from Firebird Arts &amp Music, they are my Christmas present to Judith. The way you're growing in number, I just hope there are enough for four issues! [I only got 2,000.]
We're sorry not to include Firebird's flyer with this issue, but we hope that you will write or call Teri to be put on their mailing list if you're not already. One more time, it's [Ed. Note 2002: Out-of-date info omitted. Visit the website at http://firebirdarts.com.
Two thoughtful fans have responded to Christine Krebs' plea for where to get white garment leather, [for making Heralds' whites.]. Both Donna Proffitt and Sharon Warner came up with TANDY LEATHER COMPANY [Ed. Note 2002: Out-of-date contact info omitted.]. Dharon notes that, "their leather is good quality, but be warned, it is not cheap!" Donna says they carry the leather, needles, thread, and how-to books for sewing the garment. And adds, " Now all we need is a pattern?!" [Editor's GYAIG Misty: ma'am. Please?!]
Also, Giselle Bergeron responded to the requests of those of you wanting critiques and communications with other writers by sending us a fact sheet about the SF AND FANTASY WORKSHOP [Ed. note 2002: Out-of-date contact info omitted.]. She joined the group over a year ago and says she's found many supportive friends through it. They have "an information packet that helps a new writer get started, emphasizing the stuff Misty said in her last letter, and includes other juicy tidbits."
The material says that they are "a group of more than 300 [Editor's Giggle: Wait 'til they hear from all of YOU!] people, all serious about selling what they write, all ready to help each other and be helped in return . . . ." So send the usual SASE, all you aspiring writers, and remember, Misty got her start writing for zines too. [Editor's Answer to Giselle: We both read your letters, but Judith answers them.]
NOTE: If you have to ask Judith if you owe her stamps, the answer is "YES!" She says she's cut some of you a great deal of slack, but her patience is wearing very thin. This could be the last QO you receive. It's up to you. [Rhetorical question: How many other fanletters have someone who writes fans personal letters?]
Our estimable Herald Housemother a/k/a Judith has told me that a number of you have already written her about your progress fulfilling Misty's criteria for becoming a Herald. Some of you had made signicant progress developing your personnae even before Misty established her guidelines, and may have had to adjust them since. Now I'd like to see more of what you've done, especially from those of you who would like to use the Herald designation in your personals/fanmessages.
For our Canadian friends, Trudie Mason wrote Judith that these are a number of sf/f groups and cons based in the Montreal area. You may contact her through CON-CEPT, Montreal Science Fiction and Fantasy Convention [Ed. Note 2002: Out-of-date contact info omitted.]. Please do her the courtesy of including a SASE.
Dear children, one more time! A SASE is a SELF-ADDRESSED STAMPED ENVELOPE you provide. You provide the envelope. You address it. You put the stamp on it. If you wonder why I'm repeating myself, it's both selfish and altruistic in motive. I've been getting some checks which include money for postage for QO buttons. And then I've had to scrounge envelopes and stamps, and . . . . PULEEEEEESE! Others might just cash the check.
I wonder if you realize how proud Judith and I are to "know" all of you? You are so talented, with great imagination. You aren't afraid to take chances, to be different, sharing of yourselves and your talents gives us gifts the year 'round. [Though I sometimes want to, as my mother might have said, shake you 'til your teeth rattle because you're so self-deprecating!]
You have started fanzines and newsletters. You have published your and others' works. You have helped others in ways too numerous and too personal to mention. You have helped us similarly.
Since the last fanletter, we've received some very exciting and enthusiastic offers from some more very special people. Candidly, after a disappointing earlier experience, I was a bit hesitant. But with Judith pushing, and Misty pulling, I agreed that we must give these folk the same chance Misty gave us.
Some reminders though: Judith and I will not give or sell anyone our mailing list. Neither will we act as anyone's mailing house. And we would be extremely annoyed if anyone used those addresses appearing in QO for other than they were intended. Also, if you submit any material on spec [speculation], always keep a copy. If you must submit the original, as in art work, be aware that you may not get it back. Too, be prepared for editing or critiquing with which you may not always agree. And with that . . .
First out of the starting blocks is Stephanie Wong. Stephanie writes, "I'm starting a zine, ARROW'S MESSAGE, based on Misty's Velgarth, (the planet where Valdemar and Rethwellan are located). We'll be publishing poems, art, stories, songs, etc. [Ed. note 2002: Out-of-date price and contact info withheld.] [Our copy of the guidelines delighted us.]
Maureen O'Brien has plans for producing a CONCORDANCE, [an alphabetical index of the words of a book with reference to the passages in which each occurs]. She writes that she's gotten out her Word Perfect and all. We don't know just what her boundaries are going to be, but we think if she starts with the ARROWS series it will be most welcome. [If she can also manage to help with pronunciation . . . . (sigh)]
Examples of what she plans to include are that Menmellith, mentioned in ARROWS OF THE QUEEN, is a client state of Rethwellan. In OATHBREAKERS, "yatakar" means war leader or respected war leader. [We can't wait to offer her first effort to you.]
Nathan Waldbauer has plans for a once-a-year COMPENDIUM OF HERALDIC LORE AND LEGENDS, [a compendium is "a handy collection of a field of information",] meaning articles, stories, and artwork by Misty's fans based on Misty's works, "or be subjectively associated. (For example, an article on Witchcraft must be germaine to the religion Misty describes in BURNING WATERS.)"
Nathan requests that all submissions be typed, double-spaced, on one side of 8-1/2" X 11" paper, in black ink. Letter quality computer type is acceptable, but no dot-matrix or handwritten submission will be read. [Editor's Comment: This is the way the pros [professionals] do it, children. So you serious writers should get in the habit now!] "If the writer wishes either a reply or the return of the manuscript, he/she must enclose a SASE with sufficient postage."
"Artists are especially encouraged to submit black and white illustrations, either pencil or pen and ink. Submissions should be good-quality photocopies mailed flat.
"No payment is offered for these efforts, however any and all contributors will receive a copy of the issue in which their work appears gratis."
Manuscripts, etc., should be sent to [Ed. note 2002: Out-of-date contact info withheld.]. [We look forward to hearing more from Nathan.
Personals:
[Ed. Note 2002: Personals are not being posted online because of the personal information they contained.]
Fan Messages:
[Ed. Note 2002: Fan Messages are not being posted online because of the personal information they contained.]
[Editor's Welcome: Michael Meise is our first West German member. It seems we get more international every day. Welcome, Michael!]
NOTE: [Ed. Note 2002: in reference to the content of one of the personals.] Please re-read paragraph two on Page 2. PLEASE don't be so self-deprecating, even in jest, children. Many people judge you as you appear to judge yourself. Modesty is one thing. Describing oneself in a derogatory fashion is something else. Others may not understand you're kidding. And you may begin to believe the lie.
I sometimes think of myself as a pinch eccentric, slightly quixotic, very imaginative, a bit of a visionary, delightfully creative, and totally unique, but never in psychiatric or negative terms. The power of positive thinking has been proven.
Dare to be different! March to your own drum! Be a leader! Head up, shoulders back, chin [and tummy, if you can manage it, (sigh)] in. Be true to yourself! Remember, Heralds are chosen for their singular, uncommon qualities. Believe in yourself!
An update on Christa Miller's CALIFORNIA ARROW: [Ed. note 2002: Out-of-date pricing and contact info withheld.]
Christa also noted the February 16-18, 1990, Circle Ouroboros '90, Meridian, MS, con, which will have Larry Dixon as its toastmaster. Misty will be there too, as well as a number of her fans, including Christa, Patrick Petty, Joanne Gise, Richard Zagorski, and "hopefully Denise Park".
For more information, write Circle Ouroboros '90 [Ed. note 2002: Out-of-date contact info withheld.]
And don't forget that Judith will be attending Esotericon 7 at the Holiday Inn Jetport, Elizabeth, NJ, January 12-14, 1990. For more information write either Judith or Esotericon [Ed. note 2002: Out-of-date contact info withheld.]. This is not just your ordinary con, [even though Misty won't be there that we know of.]
Happy holidays, children of all ages. You'll hear from us next in 1990. Until then,
Wind to thy wings,
Judith Louvis and Sally Paduch
Dear Gang:
Happy holidays to you all! I was in California over Thanksgiving visiting my parents (and having an early Xmas) and I managed to fit in a signing at Planet 10 Bookstore. They are lovely folks there, and we had a great time. Christa FINALLY managed to pry herself away from LosCon, and Tracy was there the whole time, keeping me company. And Ellen Guon put in an appearance, bringing with her Andy and a bottle of Irish Cream . . . we toasted the health of Eric Banyon (Knight of Ghosts and Shadows) right there in the store.
The week before had taken Larry and me to SoonerCon in Oklahoma City. We had a very good time, but I was really tired, and the filkrooms was full to bursting (not surprising, with Leslie Fish there!), so I didn't sing much besides my concert with C.J., Leslie, and Jane Fancher. I was so tired Friday night (we drove over and took with us Sandra Santana, another artist, and it took hours to pack the car) what with working on Magic's Price on the way, that I probably looked stoned out of my mind! We had a chance to talk to Brian Thomsen of Warner Books about Black Gryphon, and he likes it and has given us the go-ahead to put together a formal proposal for the review board. So that's one reason why Skandranon is on your Xmas card this year--celebration and hope for things to come! Let's all hope that The Black Gryphon will fly in 1990!
Negotiations on the project with Andre Norton (The Elvenbane) are going on at TOR. I have seen the publishing schedule for TOR up through June, and Children of the Night is still not on it, so I can't tell you when the next Diana Tregarde book will be out. The short story that I eventually expanded and made into that book, "Nightshade", is in Marion Zimmer Bradley's Fantasy Forum magazine, though.
And we moved, which is quite enough to get anyone exhausted. We found the only 3-bedroom apartment in the complex just before they were going to convert it back to two apartments. We went from 800 square feet to 1600 square feet of space, quite enough for my office, the art studio, and Ellen Guon as well (she'll be moving back here in January). And a washer and dryer, which means no more laundromats! It took us two days to get everything moved, and there are still boxes all over the office, livingroom, and studio. I really hate moving with a passion. But there are 4 bathrooms, which means the cats have their very own litter-box first thing in the morning. It's a covered box, but still . . .
So Xmas is almost upon us, and I've actually done most of my shopping! A minor miracle, made possible only by the many catalogs which have found their way to my door. Thank goodness for Swiss Colony and the Smithsonian Gift Store! Especially for Swiss Colony--I've never seen anyone object to getting chocolate!
Misty
[End Excerpt]

Queen's Own is the official Mercedes Lackey Appreciation Society. Our purpose is to share our enjoyment of Misty's worlds. We are a fan-run not-for-profit organization, not a business. Our address of publication: P.O. Box 749, Laguna Beach, CA 92652 USA. This newsletter is published solely to inform and entertain the club's membership; no infringement of anyone's copyrights is intended.
Newsletters are published on (or near) the first of each month.
Editor/President Herald-Mage Adept Danya Winterborn (L.A. Malcor; AOL-IM SN Shashtah; Legend@malcor.com)
There was no art for this edition of the newsletter. If you have a clue who they were, please contact Herald-Mage Adept Danya at Legend@malcor.com. If you would like your art to be featured in the online version of the QO newsletter, send .gifs or .jpgs to Legend@malcor.com or hardcopy to Queen's Own, P.O. Box 749, Laguna Beach, CA 92652.
Mercedes Lackey does not receive mail at the Queen's Own address. Fanmail to Mercedes Lackey and releases for fan fiction should be sent to:
Mercedes Lackey
c/o High Flight Arts and Letters
P.O. Box 2970
Claremore, OK 74017
Zhai'helleva,
Herald-Mage Adept Danya Winterborn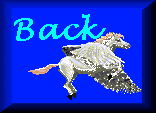 Return to the Queen's Own Newsletter Page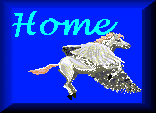 Return to the Queen's Own Home Page