. Site Address: Univeristy College, Dublin. Dates: 11/24/00 - 11/26/00.
The Netherlands
CONTREATY (BENELUXCON 24). E-mail: ConTreaty@Jimacred.demon.nl. Website: http://homepage.eircom.net/~goudriaan/contreaty/Treaty-index.html. Address: ConTreaty, Mozartlaan 38, 2253 HX Voorschofen, Holland. Site Address: The Best Western Grand Hotel de L'Empereur in Maastricht, The Netherlands. Dates: 11/17/00 - 11/19/00.
United Kingdom
BIFROST 2000. E-mail: info@bifrost.org.uk. Website: http://www.bifrost.org.uk. Address: SFSFW, 4 Old Acre Road, Whitchurch, Bristol BS14 0HN. Site Address: Sandwell Gala Leisure Centre, Edward Street, West Bromwich, Birmingham, UK. Dates: 11/4/00.
CON-FICTION STAR TREK/MEDIA. E-mail: confiction@breathemail.net. Website: http://users.breathemail.net/chaosfan/con-fiction.htm. Address: Con-Fiction, 36 Finsbury Avenue, Blackpool, Lancashire FY1 6QN. Site Address: The Imperial Hotel, Blackpool. Dates: 11/24/00 -11/27/00.
DAY OF THE DALEKS. E-mail: daleks@indelible.org.uk. Website: roryajd@netscape.net. Webpage: http://www.tordfc.co.uk. Address: DJ2K, PO Box 35, Hitchin, SG4 9XZ. Site Address: Heathrow Park Hotel, Heathrow, Middx. Dates: 11/10/00 - 11/12/00.
DRAGONMEET. E-mail: info@dragonmeet.com. Website: http://www.dragonmeet.com. Address: London, England. Dates: 11/25/00.
1ST GAINSBOROUGH VINTAGE SCI-FI FILM & TV FESTIVAL. E-mail: andrew@trinityarts.demon.co.uk. Address: Trinity Arts Centre, Trinity Street, Gainsborough, Lincs, DN21 2AL. Site Address: Trinity Arts Centre, Gainsborough. Dates: 11/25/00 - 11/26/00.
MIDCON 2000. E-mail: webmaster@sfcp.co.uk. Website: http://www.sfcp.co.uk. Address: Queensway, Birmingham, UK. Site Address: Royal Angus Hotel, St. Chad's. Dates: 11/3/00 - 11/5/00.
NEVER MIND THE BAKERS! E-mail: NMTBakers@go.to. Website: http://go.to/NMTBakers. Address: Alfreton Leisure Centre, Alfreton, Derbyshire, UK. Dates: 11/18/00.
NOVACON 30. E-mail: pat@cooky.demon.co.uk. Website: http://www.cooky.demon.co.uk/n30/n30.html. Address: Steve Lawson, 379 Myrtle Road, Sheffield, S2 3HQ. Site Address: Britannia Hotel, New Street, Birmingham, UK. Dates: 11/10/00 - 11/12/00.
WOLF SG-2 MEDIA/STARGATE. E-mail: wolf359con@aol.com. Website: http://www.wolfevents.co.uk. Address: Wolf Events, PO Box 1419, Slough PDO, SL2 5WJ. Tel: 01753 771 078. Site Address: Heathrow Park Hotel, Heathrow, London, England, UK. 11/3/00 - 11/5/00.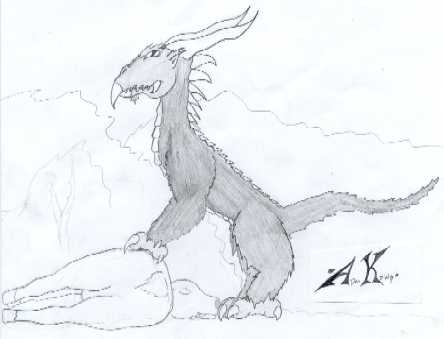 Member News:
For definitions of our fannish jargon, read the 12-page booklet "Pros & Cons: An Introduction to Fandom" written by Elizabeth Barrette. Send $1.00 and a $0.34 stamp (or $1.00 and 2 IRCs) to Queen's Own, P.O. Box 749, Laguna Beach, CA, 92652. Make checks payable to "Linda Malcor" in US funds only.
Local chapters:
Austral'a'in: Austral'a'in is a chapter of QO that has been running for more than five years now. Despite the name, which is a combination of Latin and Shin'a'in for "People of the South", we don't just have members south of the equator. Rather, anyone is welcome! Snail Mail: Austral'a'in, c/o Cassandra Vuksa, P.O. Box 1850, Woden ACT 2606 Australia. E-mail: garou@netspeed.com.au.

Golden Grove: Membership is open to all. Send all questions to Golden Grove, c/o Theresa Young, 2573 Blue Heron Dr., Hudson, OH 44236. To query by e-mail, contact minna@adelphia.net. Visit our website at http://www.dragonlordsnet.com/danyagg.htm for more information. (See ad below.)

Pacific Northwest Collegium: Newsletter: Collegium Chronicles. $8 per year/$4 for a half-year, $2 per issue. Website: http://www.dragonlordsnet.com/danyacc.htm. General inquiries to: anjakiya@hotmail.com. (See ad below for more details.) Collegium Chronicles Back Issues: The Danya Winterborn Saga: 4 B&W issues: $4.00 each, 2 Full color issues: $6.00. Please allow 2-4 week delivery. PNWC Members: Yes, indeed, Vol.9 issue 4 WILL be out in late August/early September, with another issue immediately following. Mundane worldly issues have gobbled up my time and energies these past few months, making it impossible to devote to other projects. Never fear--PNWC and the Chronicles are still alive and kicking! Laura/Moonglade, editor.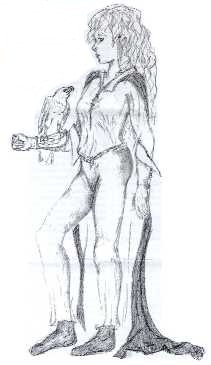 Zines and Newsletters:

Other Fandoms: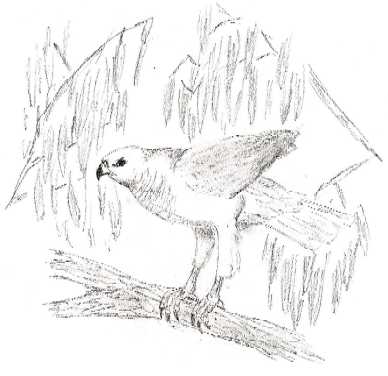 Lois Bujold: Lois Bujold can be reached at lois@dendarii.com. "The Bujold Nexus" is at http://www.dendarii.com. You can receive information about their newsletter, the "Dendarii Dispatch" by contacting Lyn Belzer, Editor, 25-16 18th St., #2 Long Island City, NY 11102.

Marion Zimmer Bradley: Marion Zimmer Bradley's FANTASY Magazine. is being discontinued. Please contact us if you have any additional information about the future of her fandom.

CrossGen Comics: Exciting New Fantasy Comic Books. Follow Prince Ethan's adventures the third Wednesday of each month as he gains the powerful sigil and accidentally puts his world on the brink of war. Meridian, on sale the fourth Wednesday of each month, is the fantastic saga of a teenage girl and her plight to save her floating island home. Go to http://www.crossgen.com, or call 1-888-COMICBOOK for details on a retail location near you.

Tanya Huff: Nine Above! is a list for fans of author Tanya Huff. This list provides announcements about Tanya's latest work, publication dates, and personal appearances. NA! also provides a forum for Tanya's fans to communicate with each other, and will have discussion as well as announcements. Lurking is fine, but participation is encouraged. When you join, we'd love for you to send a "hello" to the group at large, telling us who you are! To start sending messages to members of this group, simply send email to nineabove@egroups.com.

L.A. Malcor: Dragonlords of Dumnonia: L.A. Malcor, http://www.dragonlordsnet.com, Legend@malcor.com.

Anne McCaffrey/Pern: The Third Pass Weyrs. Contact Weyrwoman Second Naerah at Nyco@aol.com or visit the website at http://www.3rdpass.com/ for more information.

Adrian Paul of Highlander: Peace, APFC P.O. Box 4593, North Hollywood, CA 91617 or Peace, APFC P.O. Box 519, Broley, Kent, BR29WX, England.

Michae Praed: Michael Praed Network Newsletter, c/o Kate Raymond, P.O. Box 516, Midlotioan, IL 60445.

Melanie Rawn: Pandemonium - The official Melanie Rawn club invites you to join their ranks. SASE for more information: Irena Pereira, P.O. Box 18A146 , Los Angeles, CA 90018.

Doctor Who and other Media: The Prydonians of Prynceton, P.O. Box 3194, Princeton, NJ 08543-3194.
Collegium News:
We have individual handouts for aspiring Heralds, Healers, Bards, Blues, Mercenaries, Tayledras, Shin'a'in, and White Winds Sorcerers/Sorceresses and instructions on how to work for Herald-Mage status if you are already a Herald or for a Kal'enedral if you are already a Shin'a'in. You can find these handouts online at http://www.dragonlordsnet.com/qohandouts.htm.
You need a release form (online at http://www.dragonlordsnet.com/qomlrel2.htm) if you write a story set in Misty's worlds or using any of her characters. You do not need a release for a character sketch, poem or filk. All Misty wants to do is protect her characters and her worlds. Send the release form (you do NOT need to include the story) to Misty c/o High Flight Arts and Letters, P.O. Box 2970, Claremore, OK 74017. Do NOT include the original of the release form with your persona material; send it to Misty. Send a copy to us.
All personae materials should be sent to the QO address or submitted by e-mail to Legend@malcor.com and healermoon@gmail.com.
Welcome, Tayledras Scout Skyfire k'Chona and his bondbirds gray Gyrfalcon Krellin and brown Red-tailed Hawk Koten. Skyfire is gifted with Mindspeech with his bondbirds, humans and non-human races. Adam King wrote about Skyfire and his friends, drew a picture of Koten and created a new Peligirs race.

From Healer Adept Moonstar:
We are heading into the holidays. For Danya that means days filled with all the things that come with a new baby. Congrats <g>.
For me the holidays are filled with friends, occasionally family, too much food and movies. I thought this month I would share some fantasy/science fiction movies that are going to grace our theaters. On those days that are cold, blustery, or you are too full to contemplate the gym, here are some going out ideas.
November 3rd sees the opening of Monkey Bone directed by Henry Selick, starring Brendan Fraser, Paul Ruebans, Whoopie Goldberg and Bridget Fonda. This is the story of a cartoonist who in a coma slips into a world of his own imagination. He must find it with in himself to find his way back to reality. This is a combination of live action and animation.
November 10th we land on the Red Planet directed by Anthony Huffman starring Val Kilmer. The Mars Pathfinder seems to have launched a whole stack of movies starring our closest neighbor in space. In this film, Mars is our only hope because Earth is dying.
http://www.redplanetmovie.com/
November 17th the long awaited Grinch steals into theaters. I know I will be in line for this funfest, a new telling of Dr. Seuss' tale.
http://www.grinched.com/
Also 6th Day directed by Roger Spottiswoode starring Arnold Schwarzenegger, Tony Goldwyn, and Robert Duvall, will premiere. The premise: What if you went home to find a clone replaced you?
http://www.spe.sony.com/movies/the6thday/index.html
Looking ahead in December, a Dungeons and Dragons movie is finally making it to theaters! It will be directed by Courtney Soloman and is starring Thora Birch, Jeremy Irons, Marlon Wayans, Lee Arenberg, and Tom Baker.
http://www.seednd.com/
I would love to see reviews for our in house journal the Compass Rose for any of these movies. So, if you are wondering who is hogging the popcorn, you need to look no further than the Queen's Own Co-president sitting next to you.
http://www.dragonlordsnet.com/qojournal.htm
Hugs-
Moonstar

Fan Messages:

The newsletter is routinely posted to the Net. If you are concerned about your address falling into unfriendly hands, don't place a fan message! You may answer fan messages without ever placing one yourself. The editors reserve the right to edit--and shorten!--all messages. (Remember to tell your Post Office about your alternative name if you wish to receive mail addressed to your persona at an addressed where you receive mail under your real name.)
The only "fee" for a fan message is to write to two other people. If your mailbox is empty, don't complain--write letters!
From White Winds Soceress Shadow Weaver. I am looking for gothic and sci/fi fantasy events in Ohio/KY/Indiana/West Virginia to merchant at. If you have any info please e-mail cimeshadow@aol.com or snail mail Lisa Brawner at P.O. Box 8335, Lexington, KY 40533-8335.

From Danya Winterborn, P.O. Box 749, Laguna Beach, CA 92652, E-mail: Legend@malcor.com. Heyla, all! I am a tremendously busy "mom" <g>, but I do try to answer all messages that are sent to me. (Sometimes it takes me a few days, but I do answer them.) Feel free to write if you have any questions or even if you just want to chat!
From Herald-Mage Hedge Wizard Jensen Redstart/Kat Knafelc dragonfodder@gmail.com. 22-year-old college grad going back for her Master's in Ecology in the fall. Loves reading, writing, fandom, Scooby-Doo and comic books.
From Healer Adept Moonstar. Needed February '88 through March '91, Queen's Own newletters. I am creating an archive for the club, and as you can see we are listing all the approved personas on the site. Anyone with these newsletters please send COPIES to the Queen's Own address, P.O. Box 749, Laguna Beach, CA 92652. Thank you very much.

Personals:
To Elizabeth Barrette, the author of the Pros & Cons booklet we distribute, from Herald-Mage Master Danya Winterborn. Please contact me at Legend@malcor.com.

To Everyone Who's Asked, from Herald-Mage Master Danya Winterborn. The paperback edition of my book on King Arthur and my dissertation on the Holy Grail are available (at reasonable prices for a change!) through the links at http://www.dragonlordsnet.com/bkmalcor.htm. For a current listing of my publications, visit http://www.dragonlordsnet.com/author.htm.

Queen's Own is the official Mercedes Lackey Appreciation Society. Our purpose is to share our enjoyment of Misty's worlds. We are a fan-run not-for-profit organization, not a business. Our address of publication: P.O. Box 749, Laguna Beach, CA 92652 USA. This newsletter is published solely to inform and entertain the club's membership; no infringement of anyone's copyrights is intended.
Newsletters are published on (or near) the first of each month.
Co-Editor/Co-President Herald-Mage Master Danya Winterborn (L.A. Malcor; AOL-IM SN Shashtah; Legend@malcor.com)
Co-Editor/Co-President Healer Adept Moonstar (Kendra Renaud; AOL-IM SN healermoon; healermoon@gmail.com)
The featured artists for this online version of the newsletter are be Laura Felton, Caitlyn Wilkinson, Adam King and Herald Alora. All drawings in this newsletter are © to the credited artist. All rights reserved. If you would like your art to be featured in the online version of the QO newsletter, send .gifs or .jpgs to Legend@malcor.com or hardcopy to Queen's Own, P.O. Box 749, Laguna Beach, CA 92652.
Mercedes Lackey does not receive mail at the Queen's Own address. Fanmail to Mercedes Lackey and releases for fan fiction should be sent to:
Mercedes Lackey
c/o High Flight Arts and Letters
P.O. Box 2970
Claremore, OK 74017
Zhai'helleva,
Herald-Mage Master Danya Winterborn and
Healer Adept Moonstar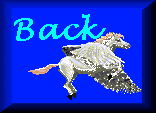 Return to the Queen's Own Newsletter Page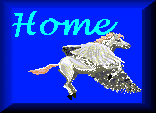 Return to the Queen's Own Home Page