Queen's Own
Mercedes Lackey Fan Club
P.O. Box 749
Laguna Beach, CA 92652 USA
Series 1, Vol. II, No. 5
May 1989
(Note: These are excerpts from the original newsletter that was published on this date. The Queen's Own address has been updated. The current President of Queen's Own is Herald-Mage Adept Danya Winterborn. For more information, see http://www.dragonlordsnet.com/qo.htm.)
[Begin Excerpt]
Dear Misty fans:
Happy May, Mother's & Memorial Days!
Reminder: You-know-who's birthday is June 24th. If you'd like Judith to forward your cards to her, please send them ASAP, but by June 17th at the latest!
And, one more time, if you want an answer from Misty [or us], you must include a SASE. There are, bless you, too many of you to be able to afford personal correspondence otherwise.
Holly Vaugh Williams and friends are off to a super start with the newly christened ILLINOIS ARROW Chapter of the Queen's Own! They are half a dozen strong and, we are sure, growing.
We're still getting suggestions for any future chapters, including from Lawrence Toush, Heralds' Collegium and/or the Tale'sedrin; from Lara Unger, another Heralds' Collegium of [insert locale]; and from Susan Knizley, Collegium Annex of [insert locale].
In April, we wrote that some of Misty's fans had work in the zine MOON PHASES. However, we goofed in suggesting that the zine was available for a SASE. Fortunately, the zine's editor, Nina Boal, took pity on us and sent clarifying material, showing that her Darkover fiction zine varies in cost, depending on the number of pages and how it's mailed, [book rate, first class, to Canada, or oerseas.]
MOON PHASES #8, containing 210 pages, costs $14.50, [bookrate,] and includes the work of Nina, Jean Lamb, Marion Zimmer Bradley, and a poet named Perrenelle Double-handed, [love that name!].
MOON PHASES #11, which will be available July 1st, will cost $12, [bookrate,] but $1 less if you send your check or money order before that date. This issue will include Nina and Jean as well as Meg MacDonald, editor of the zine PANDORA.
[Ed. Note 2002: Out-of-date contact information withheld.]
Nina kindly sent us a flyer for Meg's PANDORA too. You can get a copy yourself if you send a SASE to PANDORA [Ed. Note 2002: Out-of-date contact information withheld.]. It includes writers' guidelines as well as subscription information, [cost of a sample copy, back issues, and subscription rates.] Work in this zine is billed as &quot. . . tomorrow's Hugo and Nebula winners today!" and includes Piers Anthony, Nina, Ray Bradbury, as well as many others.
Editor's Note to Julie Bowman: Herewith our public acknowledgment that you were right! We've finally broken down and put together a printed "thank you for inquiring about Queen's Own" letter to be sent to those who just send us a SASE in response to the blurbs in the backs of Misty's DAW books.
And now, an explanation of the gorgeous SNOW LEOPARD LADY depicted below and left. She's the product of the talented pen of Mary Lynn Skirvin Johnson, and was sent to us courtesy of Chris Dunn. We'd admired the lady on some of Chris' envelopes, and he wrote to tell us how we, and you, could get some. Ten of the envelopes cost [Ed. Note 2002: Out-of-date contact information withheld.]. She also has Aurora stationery, showing a beauteous centaur, for writing those special letters. For ten printed sheets, [Ed. Note 2002: Out-of-date contact information withheld.]. Unfortunately, we don't have room to give you an example of her here.
The art work to the left this time was done by our own Christa Miller. She also included other designs, but we picked this one because it reminded us of the new ILLINOIS ARROWS Chapter . . .
We have some additions to the pen pal list, which we are including here as a new list will not be sent out for some time: [Ed. Note 2002: Names and addresses withheld.]
Recently we received an extremely well-written, informative promotional piece from a person in charge of a convention's public relations. It sounds like a great con. But, none of the guests nor those running the con is associated with Queen's Own. Please understand we want to be supportive of Misty's fans and of their Misty or QO related endeavors but we have space and time limitations. Therefore, we are selective. We won't be able to please everyone with this policy so we'll just have to hope you like us for what we are.
Fanmessages:
[Ed. Note 2002: Fanmessages withheld because of personal information.]
EDITOR'S "LISTEN-UP!" If you can't type or don't have a word processor, please print your fanmessages to avoid errors and/or misunderstandings. Also, avoid ambiguities. If we don't understand what you've written or think it could be inappropriate to our readership, we won't print it.
We got a terrific letter from Teri Lee of Firebird Arts and Music, Inc. We'll put as much of it in as there's room for and continue the rest in June's fanletter:
"The Mercedes Lackey . . . Live! tape is done and at the duplicators. We should have them ready to ship in three weeks. [Editor's Note: They should be ready now.] The re-make of Murder, Mystery and Mayhem is just about done. It should be ready to go out the door by the end of April. The two vocalists on the tape are Leslie Fish, Misty's long time partner in song, and Heather Alexander.
"Leslie is one half of 'the Lackeyfish,' a strange creature noted for creating beautiful music. The other singer on the tape is Heather, who is one of those terribly talented musicians who comes along once in a while. Between Misty, Leslie, and Heather, they are creating a super tape. Final song selection will be with Heather doing Wind's Four Quarters, Medic, Golden Eyes, Lammas Night, and Signy Mallory and Leslie singing F.A.P., Mis-conception, Jirel of Jorey, Gil-Shallos, Kerowyn's Ride, Of Cabbages and Eumenides. All those songs have lyrics by Misty and music by Leslie.
"A couple of trivia notes that your readers may like to know: the song Golden Eyes was the basis for the short story 'Were-Hunter' in the Andre Norton anthology, and actually predates the short story by several years. Lammas Night is a very early adventure of Kethry. It happened before she encountered Tarma.
"We have also started work on recording the two tape set of Oathbreakers & Oathbound. Oathbound will have mostly songs from the first book. It will feature Leslie Fish as Tarma, Heather Alexander as Kethry, and Larry Warner as Tarma's spirit guide. Larry got to sing the dead guy's part this time. This is a sought after feature role for the singers as the dead guy always gets super songs.
"Oathbreakers will follow the goings on in the book, and while the entire book is rather grim, the tape will have the light comic element of the feud between Leslac and Tarma. Leslie and Heather will do Tarma and Kethry, Jadric will be sung by Vic Tyler, and the Bard Leslac is going to be done by my husband Frank Hayes. Frank got to be the dead guy on Heralds, Harpers, and Havoc."
To be continued . . . .
Bright blessings on one and all,
Judith Louvis and Sally Paduch
[Ed. Note 2002: Out-of-date contact information withheld. Check out Firebird's most up-to date product information on the World Wide Web at http://www.firebirdarts.com--e-mail orders may be sent to firebird@firebirdarts.com.]
[End Excerpt]

Queen's Own is the official Mercedes Lackey Appreciation Society. Our purpose is to share our enjoyment of Misty's worlds. We are a fan-run not-for-profit organization, not a business. Our address of publication: P.O. Box 749, Laguna Beach, CA 92652 USA. This newsletter is published solely to inform and entertain the club's membership; no infringement of anyone's copyrights is intended.
Newsletters are published on (or near) the first of each month.
Editor/President Herald-Mage Adept Danya Winterborn (L.A. Malcor; AOL-IM SN Shashtah; Legend@malcor.com)
The featured artists for this edition of the newsletter were Mary Lynn Skirvin Johnson and Christa Miller. If you would like your art to be featured in the online version of the QO newsletter, send .gifs or .jpgs to Legend@malcor.com or hardcopy to Queen's Own, P.O. Box 749, Laguna Beach, CA 92652.
Mercedes Lackey does not receive mail at the Queen's Own address. Fanmail to Mercedes Lackey and releases for fan fiction should be sent to:
Mercedes Lackey
c/o High Flight Arts and Letters
P.O. Box 2970
Claremore, OK 74017
Zhai'helleva,
Herald-Mage Adept Danya Winterborn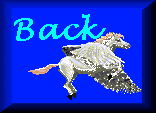 Return to the Queen's Own Newsletter Page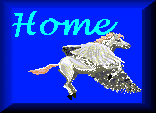 Return to the Queen's Own Home Page