Queen's Own
Mercedes Lackey Fan Club
P.O. Box 749
Laguna Beach, CA 92652 USA
Series 2, Vol. I, No. 7
June 12, 1999
(Note: These are excerpts from the original newsletter that was published on this date. The Queen's Own address has been updated. The current President of Queen's Own is Herald-Mage Adept Danya Winterborn. For more information, see http://www.dragonlordsnet.com/qo.htm.)
[Begin Excerpt]

The Official Mercedes Lackey Fan Club


Black Swan - DAW released May 1999 ISBN 0886778336
After his wife's untimely death, a powerful sorcerer dedicates his life to seeking revenge against all womankind. Scouring his lands to capture women who inspire his rage for vengeance, he turns them into swans who only regain their human forms by the transitory light of the moon. Only Odette, noblest of the enchanted flock, has the courage to confront her captor. Can she gain the allies she needs to free herself and the other swan-maidens from their magical slavery? A monumental tale of loyalty and betrayal, of magic used for good and for evil, of love both carnal and pure, and of the incredible duality of human nature, The Black Swan is a rich tapestry which is sure to be recognized as a masterpiece of fantasy.
Available from Firebird in the hardcover for $24.95 plus s/h. Per the web-page, it is in stock and ready to order!! (For information on how to order from Firebird, please see page 2).
There is a wonderful new feature on Firebird's website; it's called "Ask Misty". For those of you unable to access the Internet, I've included some of the questions and answers here for your benefit. If you do have access to the Internet and have a question for our favorite author just drop a email to firebird@firebirdarts.com, use ASK MISTY in the subject line and if Misty decides to answer, it will appear here.
Q: Do you have any idea when the 3rd Elven---- Book will be out??? 5/21/99
A: A year after I turn it in; so maybe the second half of 2000.
Q: I noticed in a Firebird catalog that you were working on a Serrated Edge book called Tempest Fugit; any news on that?
A: This will be the third Tannim book; Larry and I are still working on it slowly.
Q: I went through the "Ask Misty" page and discovered at the bottom a question about an RPG set in Valdemar. Well, there is a LOT more support out there for a Valdemar RPG. I, for one, would buy a copy if it ever came out. Would you consider writing an RPG? I would LOVE to role-play a Tayledras scout. No one knows Valdemar (and beyond) better than Misty herself, so I thought it would be great if she wrote the game(or at least the source material--the actual rules could be written by someone else, if she didn't want to). If your lawyers or financial advisors or whatever are set against it, thinking it would be a bad investment, tell them about the MERP RPG(the RPG based on Tolkien's work), or Elfquest. Both are based on written works, and are still rather popular.
A: Okay, here is the scoop on the possibility of a commercial Valdemar RPG. We have absolutely no objection to having a commercial RPG, but so far no one has been willing to pay the money it would take to license the property for an RPG. It's that simple. If the gaming public displays overwhelming support to a game company for such a game, perhaps one might consider licensing Valdemar. Licensing rights are a valuable commodity, and are essentially in the hands of my agent; he's not going to give them away. However, I must point out that in terms of sheer numbers, the Lord Of The Rings trilogy has sold over 10 MILLION copies, making it one of the all-time best sellers; we haven't even made it to the New York Times best-seller list even once. And I absolutely do not intend to write, publish, and distribute one myself. Why? Simple; it would take a year or more just to write it, which would mean a year in which I would write no books, and get no income, and there would be three less books by us out---probably an entire year without new books on the shelves. Then it would TAKE money we do not have to publish it. Then we would have to somehow convince stores to stock it. Then we would have to ship it, deal with the accounting, the returns, etc, etc, etc. And all of these other things would take time we would have to take away from writing books, because we cannot afford to hire someone else to do it for us.
Firebird Arts and Music carries all of Misty's books and lots of other merchandise. From Babylon 5 soundtracks to Larry's art prints. From the music of Frank Hayes to porcelain jewelry. From kits for plastic knights to Robin Hood characters to doll-size costume patterns for Heralds &amp Shin'a'in. From Oneida Indian Nation T-shirts to Celtic design gift wrap. Visit their website at http://firebirdarts.com. If you want a "real" catalog, send $3 to Firebird Arts & Music, PO Box 3068, Portland OR 97294-3268. To place an order, call 1-800-752-0494. For more information, please use 1-503-255-5751. Firebird does not answer inquiries from prison addresses.

Also new from Firebird is an e-mail list for Misty fans, to keep you up-to-date on the latest news. If you would like to be included, send your email address to Teri: firebird@firebirdarts.com.
For news about TEMPEST, visit their web page http://darkmoon.simplenet.com/tempest. You can send e-mail to Lief and the other band members at tempest_rock@hotmail.com.
[Ed. note 2002: Old text replaced with: "For definitions of our fannish jargon, read the 12-page booklet "Pros & Cons: An Introduction to Fandom" written by Elizabeth Barrette. Send $1.00 and a $0.34 stamp (or $1.00 and 2 IRCs) to Queen's Own, P.O. Box 749, Laguna Beach, CA, 92652. Make checks payable to "Linda Malcor" in US funds only. ".]
Flights of Fantasy [Ed. note 2002: Old contact information withheld.] specializes in new and used science fiction & fantasy, mystery & suspense, romance books, role-playing, tabletop gaming and collectible card games. Owner Maria Perry will do special orders in any genre. Looking for a special book? Give Maria your want list--she'll do her best for you! For orders outside the 518 area code, call [Ed. note 2002: Old contact information withheld.]. Webpage http://www.fof.net, E-mail: fof@albany.net. Flights of Fantasy accepts orders from inmates.
Sink or Swim is a helpful guide for aspiring editors, based on the experiences of past and present editors. It costs $1.50 for a copy. Checks should be made payable to Aurora Nelson. Email: temarrea@Yahoo.com, or write Sink or Swim C/O Aurora Nelson [Ed. Note 2002: Address withheld.].
Looking for stationery supplies that mirror your love of sword and sorcery? Questing for the perfect gift for that fantasy enthusiast in your life? Then give Ellen Million Graphics and her band of artist a try! We are your complete source for quality FANTASY STATIONERY! Discover the power of the "Sorceress" and drown in the dark "Bloodfest"; bask in the moment of "Precious Serenity", warmed by the softest "Butterfly Kisses"; enjoy a ride on the "Dragon Sled" while the pegasus are "Soaring", and find "Peace on Earth" with "The Christmas Unicorn" and "Betrothed Warriors". Recoiled products in B&W, single or full color. No SASE needed, just write and ask for your first FREE catalog! Custom work availableif you can dream it, we can draw it. Send inquiries to: Ellen Million Graphics, [Ed Note 2002: Ellen Million Graphics can now be found at http://www.ellenmilliongraphics.com.]. (Dealer inquiries welcome)
Charities, Auctions and others . . .
From Herald Alora . . . .
BEST FRIENDS ANIMAL SANCTUARY-The nation's largest sanctuary for abused and abandoned animals is a non-profit organization and a part of the "no-kill" movement. Ten years ago, 17 million dogs and cats were being put to death each year. Last year, less than 5 million homeless pets were destroyed in shelters--a dramatic improvement, though still 5 million too many. You can become a part of this wonderful organization which supports no less than 1,500 animals (not just dogs and cats, but horses, bunnies and birds too!) and encourages visitors/volunteers to its sanctuary. As a member you sponsor an animal, receive a photo of the animal and receive a year's subscription to their informative and touching magazine. I'm helping to spread the word, so if you'd like to receive a BEST FRIENDS promotional booklet, please send a SASE (large envelopes needed, please) to: [Ed. note 2002: Old contact information withheld.]
NOTICE ~ I would like to see a new logo or letterhead for Queen's Own. I know that there are lots of creative minds in this club and I would like to see what you can come up with. Full credit will go to the artist as usual. The logo/letterhead must contain "Queen's Own - Merging of the Ways". Winner will receive a full year subscription FREE! Please send to the QO PO Box, and mark the envelope "Logo". Thanks in advance for your participation. Deadline for submissions is August 1, 1999.

LOCAL CHAPTERS
Arrows OnLine - To find Arrows OnLine on America OnLine, follow these directions: Keyword: books. Click on Chat & Messages. The next window you see will have a scroll down box on the left side, scroll down until you see MERCEDES LACKEY. Once on the page, go to the listbox for MESSAGE BOARDS. Select: MERCEDES LACKEY FANDOM and there you are! For an Orientation Kit, meeting info, information on the chapter Fanzine and more, email [Ed. Note 2002: Addresses withheld] and they'll be there to help.

Austral'a'in, C/O Cassandra Vuksa PO Box 1850, Woden ACT 2606 AUSTRALIA . You get eight issues a year, of eight pages each. The costs are, for Australians, $8 a year or 8 x 45 cent stamps. For people overseas $12 Australian or 15 IRC's.

Companion's Choice: Emily Watts 3619 Mary Circle Ames IA 50014-3501.

The Herald's Companion - Herald's Companion C/O Karen Bertke 5694 Scarborough Drive Cincinnati OH 45238.

Pacific Northwest Collegium - C/O Laura Cameron/Moonglade K'Shena [Ed. Note 2002: Address withheld.]

The Vales is a yearly zine. Kendra Renaud,[Ed. Note 2002: Address withheld; no longer published.]

On The Wing costs $2.00, and is nearly 20 pages in length. This zine is completely dedicated to the Tayledras. I am also accepting submissions, stories, art, poetry, etc. Please contact me at: Kendra Renaud, [Ed. Note 2002: Address withheld; no longer published.]

Golden Grove , the CA Chapter QO newsletter. [Ed. Note 2002: Old info withheld. See new info at http://www.dragonlordsnet.com/danyagg.htm.

Sonoran Collegium is currently organizing itself! Although we are geographically in Southern Arizona, all are welcome here! The 'zine will be published bi-monthly, and dues are currently $4 US or 6 IRC's elsewhere. If you are interested, please send SASE to us at: [Ed. note 2002: Out-of-date Address withheld.]
I am still taking suggestions regarding the following: What would you like to see in this newsletter? Are there any additional items you would like in this newsletter? Would you like something removed from the newsletter? What would you like me to do to make this newsletter everything you ever imagined? Please write me or email with any suggestions, comments or concerns as soon as possible.

Also, as a new touch, I would like to have member artwork to include in a gift pack to new and renewing members of QO. I will pay for everything but the postage to get it to me. Please submit your artwork. All artists will get full credit for their work, all I ask in return is that the artwork be in black and white, or one color and white. If possible, it be camera ready (if you are not familiar with this term, don't worry, I can make it camera ready!) and the artist clearly writes their name somewhere in the package so that credit may be given correctly. Please send all artwork to the Queen's Own PO box and label the envelope "Artwork". I'm hoping to have some stationary, bookmarks, postcards and whatever else takes my fancy!!

Your editor and president ~ Robin
Heralds, Bards, Healers and MORE!!!
Let's congratulate our newest members who passed their requirements!!!!!!!
Emily Watts turned in requirements for Ta'hanya shena Liha'irden. This is a Kal'enedral Shin'a'in by choice. She wrote a couple of short stories, an article on Plains Jewelry and an article on Archery.
Melissa Lake: turned in requirements for Herald Dela. Chosen by Atreyu. She is gifted with Mindspeech. She turned in a wonderful map and a short story.
Other Fandoms
Marion Zimmer Bradley's Fantasy Magazine. Open it up and find stories that transport you from everyday into a magical place populated by fantastic beings and governed by mystical forces. Four issues a year, [Ed. Note 2002: Old info withheld.]

Michael Praed - Michael Praed Network Newsletter C/O Kate Raymond PO Box 516 Midlothian IL 60445.

Doctor Who and other Media - The Prydonians of Prynceton PO Box 3194 Princeton NJ 08543-3194. Dues are $12 ($22 for first class postage) for their monthly newsletter, The Prydonian Renegade.

Tanya Huff - NINE ABOVE! PO Box 204 Brattlenboro, VT 05302-0204.

Anne McCafffrey/Pern - Contact Weyrleader R'nier at dragonfodder@gmail.com for current information.

Adrian Paul of Highlander - Peace APFC PO Box 4593 North Hollywood, CA 91617 or Peace APFC PO Box 519 Bromley Kent BR2 9WX ENGLAND.

Lois Bujold can be reached at lois@dendarii.com. "The Bujold Nexus" is at http://www.dendarii.com. For a sample issue of the Dendarii Dispatch and information of Lois's fan club, send a SASE to Dendarii Dispatch C/O Kaye Carrasco PO Box 1414 Roswell NM 88202-1414 USA.

Pandemonium - The official Melanie Rawn club invites you to join their ranks. SASE for more information: Irena Pereira PO Box 18A146 Los Angeles, CA 90018.

Dragonlords of Dumnonia - Contact L.A. Malcor at legend@oxy.edu or visit the website at http://wwww.dragonlordsnet.com for more information.
[Ed. Note 2002: Old pricing and contact information withheld. See below.]
Next mailing date is July 17, 1999. Deadline for submissions is July 10, 1999. The earlier the better.
Queen's Own - Merging of the Ways is the official Mercedes Lackey Appreciation Society. Our purpose is to share our enjoyment of Misty's Worlds. we are a fan-run-not-for-profit organization, not a business. [Ed. Note 2002: Old address withheld.] This newsletter is published to inform and entertain the club's membership; no infringement of anyone's copyrights is intended.
Last issue mailing day helper in May was Jason Hoff. (If you would like to help on mailing day, please call me at [Ed. Note 2002: Phone withheld.], all help is greatly appreciated!)
Border art & all other art--Herald Alora (Please send more border art!!)
Editor and President - Robin Ready [Ed. Note 2002: Contact info withheld.
[End Excerpt]

Queen's Own is the official Mercedes Lackey Appreciation Society. Our purpose is to share our enjoyment of Misty's worlds. We are a fan-run not-for-profit organization, not a business. Our address of publication: P.O. Box 749, Laguna Beach, CA 92652 USA. This newsletter is published solely to inform and entertain the club's membership; no infringement of anyone's copyrights is intended.
Newsletters are published on (or near) the first of each month.
Editor/President Herald-Mage Adept Danya Winterborn (L.A. Malcor; AOL-IM SN Shashtah; Legend@malcor.com)
The featured artist for this edition of the newsletter Herald Alora. If you would like your art to be featured in the online version of the QO newsletter, send .gifs or .jpgs to Legend@malcor.com or hardcopy to Queen's Own, P.O. Box 749, Laguna Beach, CA 92652.
Mercedes Lackey does not receive mail at the Queen's Own address. Fanmail to Mercedes Lackey and releases for fan fiction should be sent to:
Mercedes Lackey
c/o High Flight Arts and Letters
P.O. Box 2970
Claremore, OK 74017
Zhai'helleva,
Herald-Mage Adept Danya Winterborn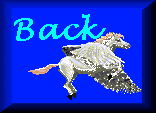 Return to the Queen's Own Newsletter Page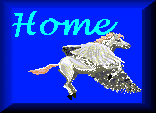 Return to the Queen's Own Home Page