Queen's Own
Mercedes Lackey Fan Club
P.O. Box 749
Laguna Beach, CA 92652 USA
Series 1, Vol. III, No. 5
June 1990
(Note: These are excerpts from the original newsletter that was published on this date. The Queen's Own address has been updated. The current President of Queen's Own is Herald-Mage Adept Danya Winterborn. For more information, see http://www.dragonlordsnet.com/qo.htm.)
[Begin Excerpt]
Dear Misty fans:
Wonderful news! JODY LEE, the illustrator who does the beautiful covers for Misty's Valdemar series, has made available to us limited edition preints of the covers of Oathbound and Oathbreakers. And she says "When time and finances allow, I hope to continue with the Vanyel series"!!! The prints are double matted, ready for a 14 x 18 inch frame. (The image size is 11 x 14 inches.) [Ed. note 2002: Out-of-date pricing and order info withheld.] I've already ordered and received my print of Oathbound, and it is magnificent. (The prints are identical to the covers but without any printing.)
First the bad news from Teri Lee at Firebird Arts & Music, Inc.: "We are still getting catalog requests that have no return address. All catalog requests we receive we fill. If anyone hasn't gotten a gatalog from us, it is either that it came in with no return address, or the post office ate it." Also, "please tender my profound apologies to everyone who is waiting for his tapes. I'm very impressed by the continued patience and courtesy that everyone has exhibited." (Firebird recently moved--it isn't easy to move a recording studio.)
It is not necessary to send Firebird a SASE, but please, let them know where to send the catalog you are requesting. [Ed. note 2002: Out-of-date contact info withheld. Visit the Firebird website at http://www.firebirdarts.com/.]
And the good news! The Oathbound tape will soon be out! The Tarma songs are being done by Cecelia Eng and Leslie Fish. Cecelia is doing all the early Tarma songs; Leslie takes over on the second side, starting with "Winds' Four Quarters", Tarma's invocation to the Warrior aspect of the Goddess. Other voices on the tape belong to Heather Alexander and Larry Warner. Larry's song "Hindsight" sounds special; it's the story of how his character got to be a spirit guide.
And Firebird will eventually be selling T-shirts with designs by Larry Dixon plus a "For Companionship, choose Valdemar" design by Tess Wade.
Still more: You may place your order now with Firebird for Magic's Price. Order a few tapes at the same time; Firebird will ship each part of your order as it becomes available.
Congratulations to Firebird's Frank Hayes, whose song "Cosmos" was chosen as the official wakeup call for the crew of the shuttle Discovery on April 27th. Frank's new tape, Never Set the Cat on Fire, is scheduled to be released in September by Firebird. It contains "Cosmos" and many other fine and funny Frank Hayes pieces.
Book Release Dates
July: Knight of Ghosts and Shadows, Magic's Price
August: Children of the Night
Have you wondered about the title, Knight of Ghosts and Shadows? It's from the English folk song "Tom O'Bedlam":
"By a knight of ghost and shadows
I summoned am to tourney
Ten leagues beyond the wide word's end
Methinks it is no journey."
Intriguing, isn't it? Misty's story is set in LA and involves the Renaissance Faire site, elves, rock 'n' roll, Celtic musicians, and shopping malls. And it's coming soon to a bookstore near you!
The letters along the side of the page spell out "Queen's Own" in ancient Shin'a'in and were designed and drawn by Adrienne L. Travis. The runes used in the last newsletter were Seax, not Norse, and also spelled out "Queen's Own". Yes, in Seax runes, the "Q" and "O" are represented by the same symbol. Sneaky, wasn't it?
Chris Johnson's "The Helpful Handout of How to Become a Herald" has proven to be very helpful--and very popular. [Ed. note 2002: Out-of-date info withheld; you can find the handout online at http://www.dragonlordsnet.com/qohandouts.htm.] Thanks, Chris, from all of us. We appreciate your hard work.
Have you sent in your subscription to Marion Zimmer Bradley's Fantasy Magazine? You can back order the Fall 1989 issue which contains the Diana Tregarde story "Nightside." Appropriately enough, there will be another Diana Tregarde adventure at Halloween. [Ed. note 2002: Out-of-date subscription info withheld.]
[Ed. note 2002: Out-of-date dues info withheld; see below for current membership requirements.]
Writer's Corner:
[Ed. note 2002: Out-of-date info withheld.]
Hello from the Herald Housemother:
I hope no one tore a fingernail attempting to remove the staple from the last issue of Queen's Own. I have staples! But oh, the time that's saved by handling the newsletter this way!
To all of you who enjoy reading Misty's books but have no idea why anyone would want to become a Herald: Relax, you're still a valued member of Queen's Own. We readers and appreciators are important people, too.
Being a penpal and/or attending a con can be a lot of fun or a ho-hum experience, depending on your wholehearted participation. Be prepared to share a part of yourself; don't expect others to keep you amused.
The needs of the many outweigh the needs of the few. It will be the next generation before I'm caught up on my personal correspondence. Please show patience and understanding. Better yet, keep writing to me even if I'm slow to answer!
Patricia Riggs and I thank all of you for your offers to help. I am not yet comfortable with committee work done by phone and mail and so we are a bit slow to organize. There are two areas where I would like someone else to take charage: (1) This is the first participation in fandom for many members of Queen's Own. Are there "old timers" among our membership who have time to serve as mentors for the neophytes? I would like to have a filker, a gamer, an enthusiastic con-goer, and a zine devotee volunteer to share their enthusiasms with new members--who may have no idea of what I'm talking about! If you feel you are mentor material, please write to Patricia Riggs or me. Let us know if you prefer to work with Pat or if you are willing to have your name, address, and "specialty" printed in the newsletter. There is a wide, weird, and wonderful world of fannish activities going on; let's share our knowledge so we can all play. (2) Many of our members have things to sell: stationery, stickers, portraits, etc. There isn't room in the newsletter for advertisements, but I like the idea of making such things available to each other. My idea is for an advertising flyer. If you wished to place an ad, you would [Ed. note 2002: Out-of-date info withheld.]. Alternative ideas are welcome.
Are there any volunteers for these projects? Or any ideas for otehrs? This is your club; what would you like to see us do?
Ellen Wells [Ed. Note 2002: Address withheld.] writes that she is willing to organize a Valdemar cookbook. Are you Heralds who are creating recipes (or who just enjoy eating) interested?
Special dates:
Misty's birthday is June 24th.
Remember OURCON, July 6-8, in Alabama. [Ed. note 2002: Out-of-date info withheld.]
The next Queen's Own newsletter will be mailed around July 25th.
Herald Registry:
The Collegium and Companion's Field must seem a bit crowded these days. We've added 11 new Heralds to our ranks.
Welcome Herald Charna! We are pleased to have you and your Companion Yzabet join us. Herald Charna's gifts are Mindspeech, Fetching, "and a shimmer of Farsight." To fulfill her requirements as Herald Charna, Charlene Ryan sent stories, a poem, the Herald/Companion list, pictures of herself in Herald whites and two original recipes.

Welcome Herald Alaurial Cor'Bynn, and your Companion Gwynnan! Herald Alaurial, formerly known as Noelle Williams, lists as her gifts Mindspeech, Farsight, and Mindhealing. She sent stories, poems and costume sketches.

Welcome Herald Kera, chosen by the mare Arly! I received detailed character studies of Kera and her friend, the Healer Kerensa, a poem, and a Herald/Companion listing that included a brief statement about each Herald. (And a promise of more stories on the way.)

Welcome Herald Davida Rose Raven, chosen by Beynor! Herald Davida Rose, formerly known as Vicki Stephens, sent stories, a costume sketch, recipes and a poem.

Welcome Herald Khateela Alashar ('Teela for short) and Companion Shanandaya. Herald 'Teela's gifts are Empathy and Mindhealing. Susan Carino fulfilled her Herald requirements with her persona, a story, poem, song lyric, and recipe.

Welcome Herald Kymry, with the gifts of Farsight, Mindhealing and Animal Mindspeech and chosen by the Companion Pynduran. Shari Prestwood sent background sketches of her persona and a supporting character, drawings, a poem, and a story.

Welcome Herald Aerin Lethwind, chosen by Companion Tritan. Cassie Thomas says Herald Aerin's gifts are Mindspeech and Foresight. She sent a story, poem, drawings, a family tree--and a newspaper, The Heraldic Circle, complete with "Court Chat", "Star Signs" and an ad for "Weapons-R-Us"!

Welcome Herald Adera shena Vyusher'edras, chosen by the Companion Coriyala, and with the gifts of Empathy, Mindspeech, and Fetching. Formerly known as Adrienne L. Travis, Herald Adera sent a story, the rules for Valdemar chess and sketches of the board and pieces, 2 song lyrics, sketches of her musical instruments and weapons, and the Shin'a'in alphabet--part of which you can see on the front page.

Welcome Herald Jervi, chosen by the Companion Talisha. To fulfill her Herald requirements, Pamela Sayre sent outlines of her persona and supporting chracters, a map of Valdemar and the surrounding countries, a timeline and a story.

Welcome Herald Cidra, chosen by the Companion Panthor. Herald Cidra, formerly known as Patricia Riggs, has the gifts of Mindspeech, Mindhealing and Animal Mindspeech. Pat sent stories of ehr persona and the people important to her, drawings of her characters, a Herald/Companion list, and a list of the Heralds and their gifts.

Last but not least, we welcome Herald Janel, also known as Stephanie Wong, and her Companion Lyris. Stephanie sent a persona outline and family history, a poem, and a story. She also gets extra credit points for starting the zine Arrow's Message.
Congratulations to our new Heralds! Please remember that after I read your stories, I share them with Misty. Neither Misty nor I have the right to send your work off to one of our zines, no matter how much we think it should be printed. Please, please, support our zines!
Zine News:
[Ed. note 2002: Out-of-date info withheld. Zines included Tales of Valdemar and Beyond (Ohio), The Soothsayer (Seattle, Washington), Companion's Rest (Texas), and Arrow's Message (California).]
Fan Messages
[Ed. Note 2002: Fan messages are not being posted online because of the personal information they contained.]
Personals
[Ed. Note 2002: Personals are not being posted online because of the personal information they contained. Remainder of the newsletter was out-of-date contact info, and has been withheld.]
Editor, President, Dogsbody, Housemother--Judith Louvis
Archivist, Registrar, Organizer extraordinaire, and any other title she wants--Patricia Riggs
Mailing Day Helpers--The Outlander, Ana Casacuberta, Leanne Brownlee, Joanne Gise, Patti Hemeliski, Noreen Johnson.
A Question from Chris Johnson:
Did you hear about the girl who was accidentally run over by her Companion? It really made an "impression" on her!
P.S. Bright blessings to you all!
Judith
[End Excerpt]

Queen's Own is the official Mercedes Lackey Appreciation Society. Our purpose is to share our enjoyment of Misty's worlds. We are a fan-run not-for-profit organization, not a business. Our address of publication: P.O. Box 749, Laguna Beach, CA 92652 USA. This newsletter is published solely to inform and entertain the club's membership; no infringement of anyone's copyrights is intended.
Newsletters are published on (or near) the first of each month.
Editor/President Herald-Mage Adept Danya Winterborn (L.A. Malcor; AOL-IM SN Shashtah; Legend@malcor.com)
The featured artist for this edition of the newsletter was Adrienne L. Travis. If you would like your art to be featured in the online version of the QO newsletter, send .gifs or .jpgs to Legend@malcor.com or hardcopy to Queen's Own, P.O. Box 749, Laguna Beach, CA 92652.
Mercedes Lackey does not receive mail at the Queen's Own address. Fanmail to Mercedes Lackey and releases for fan fiction should be sent to:
Mercedes Lackey
c/o High Flight Arts and Letters
P.O. Box 2970
Claremore, OK 74017
Zhai'helleva,
Herald-Mage Adept Danya Winterborn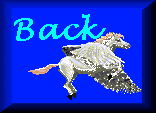 Return to the Queen's Own Newsletter Page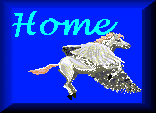 Return to the Queen's Own Home Page