Queen's Own
Mercedes Lackey Fan Club
P.O. Box 749
Laguna Beach, CA 92652 USA
Series 1, Vol. II, No. 6
June/July 1989
(Note: These are excerpts from the original newsletter that was published on this date. The Queen's Own address has been updated. The current President of Queen's Own is Herald-Mage Adept Danya Winterborn. For more information, see http://www.dragonlordsnet.com/qo.htm.)
[Begin Excerpt]
Dear Misty fans:
Happy Father's Day & 4th of July!
Summer is here once again and Sally has taken off for the beautiful farmlands and foothills of northern New Jersey and her family's summer home at Culver Lake. The distance between her and Judith, [and our Post Office box,] makes putting together our fanletter a bit more difficult. Therefore, as you may already have noticed, we are combining the June and July issues, and will combine the August and September issues as well. We know you'll understand, and we thank you!
SPRINGFEST '89 was a kick and a half! Dale Jewel arranged for Judith, Sally, and Judith's friend Barbara Fletcher from Philadelphia, to be met at the Jackson airport by two welcomers, a double dose of Dianes, Durham and Wendland. Now that's class!
We won't go into detail about all that went on, ['cause we don't have the time, energy, or space,] but we will tell you that we met Marion Zimmer Bradley, Misty's mentor and a truly grand lady; Lisa [Elizabeth] Walters, Mrs. Bradley's aide-de-camp, [secretary just doesn't say enough,] and author in her own right; the one and only Larry Dixon, artist extraordinaire and Misty co-conspirator/collaborator; Grace Lee Whithey, of original Star Trek fame, [and much more attractive in person than she appears on the screen]; gamers Steve Jackson and Michael "Scotty" Scott; and--sound of trumpets--our own, very special MISTY!]
The delightful cartoon to the left appeared in the program, and we were given permission to reproduce it here. [There was also a photograph of the lady, but there's no way it came even close to capturing the multi-faceted personality of our favorite author.] She is a 5'5" bundle of perpetual motion and energy, [which we found a bit unnerving,] with auburn hair, hazel eyes which sometimes seem green and sometimes golden, and a smile that wins everyone within its reach.
On the fan side, we met Christa Miller, who flew in from Glendale, CA. Misty was very complimented and we were delighted to meet her. Christa's enthusiasm and sparkling personality were contagious, and a welcome contribution to all the festivities she attended.
MAGIC'S PAWN got a nice play from the local Waldenbooks at SPRINGFEST. For those of you who haven't yet seen or picked it up, and especially those who are aficionados of cover art . . . wait 'til you see this one! It's gorgeous!
To whet the appetites of readers-to-be, DAW wrote, "Here is a fantasy tour de force that ties in with the most popular realm Mercedes Lackey has created, a novel that combines a top-notch blend of war and rebellion, vast magics both dark and bright, love and tragedy . . . and most importantly, a young hero who becomes a power the like of which his world has never known."
YIPPEE! HURRAY!! WE GOT' EM!!! [Ed. Note 2002: No, we don't! If someone wants to revive this, please contact Danya at Legend@malcor.com.] The Queen's Own, Mercedes Lackey Fan Club buttons are finally here. They are the size pictured at the right, with black lettering and drawing on a blue background. If you'd like one, [Ed. Note 2002: Purchase information withheld.]. [We sent one to Misty this way and she reports that it arrived safely.]
Many thanks to Chantal Gaudiano, David Himmelreich, and Shari Prestwood for their response to our plea for information about the Society for Creative Anachronism. This organization seems tailor-made for those of us who'd enjoy having the opportunity to express ourselves outside our imaginations. We'll excerpt from their letters for those of you who, like ourselves, were unaware that these marvelous kingdoms actually exist.
From Chantal, "The organization was begun at a medieval theme party in California in 1966. The people there had such a good time that they eventually made it into a club. Since then, interest has spread over the entire US, and has extended to Australia, Europe, and the Orient. Outside the US, however, members are usually Americans stationed at military bases. Divisions are made into kingdoms, principalities, baronies, shires, and colleges, depending on size of membership. [The one I belong to,] Loch Soilleir is a shire. Houston (Stargate) . . . is a barony. Within Stargate is the College of Cath Cadwreath (Cat's Keep), which is located at the University of Houston.
"Everyone who joins the Society assumes a persona, which means you pretend to be someone who might have lived during the Middle Ages (AD 400-1600, though some people's personas are dated earlier). Personas need not be limited to Europe. I know several people who have Middle Eastern and Oriental personas, and at least one who plays an American Indian.
"Our major purpose is the study and recreation (as much as possible) of medieval culture. We can learn any number of medieval arts and crafts--fighting, armor making, dance, music, illumination, weaving and spinning, tailoring, leatherworking, bardcraft, heraldry, etc. SCA events usually come in two types, the revel and the guild meeting. Revels are medieval-style parties at which there is a tournament during the day, with a feast at night. Period food is served, and there is period entertainment and a court. Medieval costume is required. A guild meeting is a time to practice whatever craft takes your fancy. You don't need to attend these in costume, unless the meeting (such as fighted practice) is being held in a public park. I belong to the local musicians' and dance guilds . . .
A variety of yearly membership options are available, ranging from $6 to $150. Since the SCA is a non-profit organization, all monies not devoted to newsletter subscriptions are tax deductible. You can receive detailed membership information by writing to: [Ed. Note 2002: Out-of-date information omitted; see http://www.sca.org/.] Her SCA name is Countess Aidonni Leir.)"
David writes, in addition to much of the above, ". . . my worth is determined by how well I run a camp and I can hold my own. (My music helps too, and my story telling). Extra hands are always welcome, though. There can never be too many camp organizers . . .
". . . We have weekend events, where all sorts of things happen. Various groups in the SCA handle things differently. For instance, I'm a member of the Confederation for the Mountain Clans, which is the largest mercenary group in the Eastern Kingdom. It's much like Misty's group, the Dark Horde, in the Middle Kingdom. The largest event held locally happens once every year when the East and the Middle declare war on one another near Pittsburgh at a huge campground. (The loser has to claim Pittsburgh as part of its kingdom for a year.) Taverns get set up, merchants display the most amazing wares, there are battles and masked balls, high courts and drunken revels, classes in just about anything you'd want. 5,0000 Scadians gather together for this . . . Local events happen all the time, too. There'll be a great one that I'm running in late September in Lewisburg, PA, which is where Bucknell U. is . . . Sometimes the SCA is a little hard to find and once you find it, sometimes we're a little standoffish, but once we know you, look out. You've got a family of thousands wherever you go . . . Please write and ask me questions . . . . [Ed. Note 2002: Out-of-date info. withheld.]."
Shari adds, "I have application forms for any who care to have one. I've been in the Society since 1982, am an arts officer in my local shire, and put out a medieval quarterly . . . The paper is called the Arts Encomium and features original poetry, stories, history, and how-to articles, (such as make your own musical instrument, costumes, gloves, stationary, etc.), famous people in history, holidays, and other information about the Middle Ages. It is all handprinted; 15 pages with an illustrated cover and pictures in the articles. We also have an index, as there are about 26 issues so far. The index is free . . . the quarterly is sold for the cost of printing, [Ed. Note 2002: Out-of-date info. withheld.]. You can write me at [Ed. Note 2002: Out-of-date info. withheld.].
[EDITOR'S NOTE: We hadn't intended to take so much space with the SCA, but even so we didn't include everything we might have. And as (1) Misty's a member, (2) our three contributors are members, and (3) we were interested . . .
Fanmessages:
[Ed. Note 2002: Fanmessages are not being posted online because of the personal information they contained.]
Editor's To-Whom-It-May-Concern: (1) When writing two persons of the female persuasion, Dear Ladies or . . . Madams or . . . Mesdames Louvis and Paduch or . . . Mrs. Louvis and Mrs. Paduch or Judith and Sally, BUT NOT "Dear Sirs"!, (2) "That" when referring directly to a person, when it should be "who", (3) People who can't spell, or even take the time to look up, the names of their "favorite" authors, (4) Those whose scrawl is so impossible that Judith, who has more experience with bad handwriting than the average postal worker, can't deciper t. PRINT, DAMMIT! [sob]
For those of you abroad and those whose book sellers keep less than adequate stock, DAW Books, Inc., has a catalog you can request, listing over 300 DAW titles in print, [Ed. Note 2002: Out-of-date info. withheld. http://www.DAWbooks.com/]. We're sure something can be arranged if your coin of the realm is not US$.
Teri Lee of Firebird Arts and Music, Inc., wrote us a terrific letter which we printed exerpts from in May and promised to continue. Herewith . . .
"We didn't spell it out directly on the Heralds, Harpers, and Havoc tape, but each point of view character was sung by the same person. Margie Butler did Talia, Larry Warner--Dirk, Kristoph Klover--Kris, Frank Hayes--Jadus, Misty--Seleney, Bill Roper--Davon, and Dominic Bridwell--Skif. There were lots of phone calls back and forth, as we sorted out the right voice for each character. Each person had to be able to both sing the material and bring a certain amount of characterization to the songs. We've created a hybrid between opera and straight folk music. Each song and performance stands on its own, yet works to further and enhance the whole. Debra Sanders, one of our lyricists from Hawaii, calls them Singing Books.
"Another bit of trivia that you folks might like to know is that Skif was scheduled to be killed off early on in the Arrow's trilogy. It was Dominic who persuaded Misty to keep him alive. [Editor's Insert: Thank the powers that be!]
"We are also working on a second tape of songs that tell the rest of the story of the Arrow's trilogy. Most of the same people will be back; all except Frank as Herald Jadus, who died in the first book, (Jadus, that is, not Frank.) And Cecilia Eng will sing the part of Elspeth. She has a tape of her own, "Of Shoes and Ships", that many of the Queen's Own may enjoy.
"There is also almost enough material to produce a tape of songs from "Magic's Pawn". I got to read the manuscript, (gloat, gloat,) and she's done it again. Vanyel is another troubled adolescent, who will tear people's hearts. The songs are great, and I'm looking forward to working on the tape. There is no scheduled release date yet."
We've also received some letters from Debbie Saunders a/k/a the formal "Debra" above. She edits a newsletter called "Na Mele O Na Hoku", which means "The Songs of the Stars" in Hawaiian, among her other efforts. It is a newsletter for/of the Hawaii Filksinging Society and includes information on filkzines, fantasy gift catalogs, conventions for science fiction, filk "and other" fans, and tapes. For those of you who'd like to contact her, [Ed. Note 2002: Out-of-date info. withheld.].
In the "miscellani" category, Debbie tells us that Misty is not only a Cancer, she was born in the year of the Tiger.
Nina Boals, of MOON PHASES fame, informs us that she will have a story, "Demon Eyes", in a new fantasy/SF zine called AVALON, out in August. If you're interested in getting the zine, [Ed. Note 2002: Out-of-date info. withheld.]. She told us about CONTES DI COTTMAN IV, another Darkover zine, put out by [Ed. Note 2002: Out-of-date info. withheld.]. You can get info on it if you send a SASE.
Nina reminded us that MOON PHSES guidelines require that stories submitted be based on the Darkover universe of Marion Zimmer Bradley and that a SASE should be sent with the submission. [Ed. Note 2002: Out-of-date info. withheld.]. "Please expect some critiquing, but I'm VERY gentle; I don't bite!"
Denise Park, the one and the same lady who has a FANMESSAGE in this issue, has sent us the writer's and artist's guidelines for ther quarterly zine THE SOOTHSAYER. Her first publication date is July 1. To order a sample copy, [Ed. Note 2002: Out-of-date info. withheld.]. For just the guidelines, send a SASE.
Remember, this is a double issue and there will be a double issue for August-September, though it probably won't be [gasp] five pages.
May the powers that be bless you, each and every one,
Judith Louvis and Sally Paduch
[End Excerpt]

Queen's Own is the official Mercedes Lackey Appreciation Society. Our purpose is to share our enjoyment of Misty's worlds. We are a fan-run not-for-profit organization, not a business. Our address of publication: P.O. Box 749, Laguna Beach, CA 92652 USA. This newsletter is published solely to inform and entertain the club's membership; no infringement of anyone's copyrights is intended.
Newsletters are published on (or near) the first of each month.
Editor/President Herald-Mage Adept Danya Winterborn (L.A. Malcor; AOL-IM SN Shashtah; Legend@malcor.com)
The featured artists for this edition of the newsletter were uncredited. If you have a clue who they were, please contact Herald-Mage Adept Danya at Legend@malcor.com. If you would like your art to be featured in the online version of the QO newsletter, send .gifs or .jpgs to Legend@malcor.com or hardcopy to Queen's Own, P.O. Box 749, Laguna Beach, CA 92652.
Mercedes Lackey does not receive mail at the Queen's Own address. Fanmail to Mercedes Lackey and releases for fan fiction should be sent to:
Mercedes Lackey
c/o High Flight Arts and Letters
P.O. Box 2970
Claremore, OK 74017
Zhai'helleva,
Herald-Mage Adept Danya Winterborn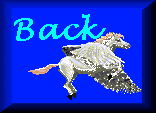 Return to the Queen's Own Newsletter Page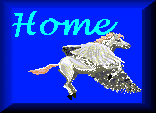 Return to the Queen's Own Home Page