Queen's Own
Mercedes Lackey Fan Club
P.O. Box 749
Laguna Beach, CA 92652 USA
Series 1, Vol. IX, No. 8
July 1996
(Note: These are excerpts from the original newsletter that was published on this date. The Queen's Own address has been updated. The current President of Queen's Own is Herald-Mage Adept Danya Winterborn. For more information, see http://www.dragonlordsnet.com/qo.htm.)
[Begin Excerpt]
Dear Misty Fans,
Larry Dixon's birthday is July 28. Send cards to Misty & Larry's business address: Hightflight PO Box 8309 Tulsa OK 74101-8309.
Here are stories I missed on the short story list in last month's newsletter: "Stolen Silver" (the story of how Alberich was Chosen) in Horse Fnatstic, edited by Martin H. Greenberg and Rosalind M. Greenberg; "Small Print" in Deals with the Devil, edited by Mike Resnick, Martin H. Greenber and Loren D. Estleman; "Ties that Bind" in Aganinst the Wind - Blood of Ten Chiefs, Vol 4, edited by Richard Pini; "Riders of the Storm" in Dark Hours - Blood of Ten Chiefs, Vol 5, edited by Richard Pini (with probably a sequel in Volume 6); and "Scat" in Catfantastic IV, edited by Andre Norton and Martin H. Greenberg (the bookstore is already out of this one and it had an August release date!). "Nightside" and "Satanic, Versus" are repeated in The Best of Marion Zimmer Bradley's FANTASY Magazine, volumes 1 and 2. My thanks to all who sent these title.
News from Teri Lee at Firebird:
"Greetings!
"Just a quick update about what is going on at Firebird. It has been a busy summer so far with no let-up in sight. All of the back-ordered Arrows of the Queen Concordances have been shipped out. The next Concordance to be released will be the Last Herald Mage Concordance. This is just about ready for the final proof reading, and should go out to Juanita Coulson next week. For those of you with back-ordered Shadow Stalker CD's, they should be back in stock in about 10 days. Also shipped were the Crest of Valdemar and Silver Gryphon patches, Silver Gryphon pins, and Dangerous Heroes cassettes and CD's. final work on "Norman & Saxon", the Michael Longcor/Kipling album is progressing, and should be out later this summer / early fall.
"There is a summer update of the catalog in the works. This will be our Summer T-shirt edition. Hey, if Sports Illustrated can do a swimsuit edition every year, we can do a T-shirt edition. We've added a number of very nice new designs, including another two full color designs by Michael Whelan, several cats, and a couple of glow in the dark designs. "Other new products include more Celtic knot jewelry, and books by Dana Stabenow. Dana is a fine writer who has books in both the science fiction and in the mystery fields.
"New book news: still no firm release date on Storm Breaking. Other new books by Misty will be Firebird - no, not a story about a small record company, but a story based on the Russian Firebird legend. This has a tentative release date of November 1996. also in the publication schedule is Queen of Air and Darkness. In this book, Queen Elizabeth I is the Queen of the witches.
"Firebird has no new information about the Diana Tregarde books. Please direct all further inquiries directly to TOR books in New York. (212-388-0100)
"Forgery alert. Persistent rumors have surfaced about bootleg albums being produced and sold. Please keep your eyes out for these bogus albums. Likely candidates are albums by Leslie Fish, including Chickasaw Mountain, Firestorm, Undertaker's Horse, and Cold Iron. Bootleg albums are reproduced from a low quality cassette master, so the sound quality is very poor. Bootlegs steal income from the artist, songwriter, cover artist, production company, engineer, and producer." - Teri Lee
The Arrows of the Queen Concordance is fun to read and will bring back many memories. I love Larry Dixon's emblem of the elite Silver Gryphon Guards, both as a patch and as a silver and black cloisonné pin. It's even on a T-shirt! Can't find one of Misty's books? Firebird carries them all, plus related music, art, jewelry, and stationery. There's music for every taste from filk & folk to soundtracks; books by Josepha Sherman, Tanya Huff, Barbara Hambly and others; T-shirts, Celtic knot pewter pendants, videos of Steeleye Span and Tempest - 62 pages of treasure. And, of course, all of Misty's books and related music, art, jewelry, and stationary can be ordered from Firebird. Check out Firebird's most up-to date product information on the World Wide Web at http://www.firebirdarts.com - e-mail orders may be sent to firebird@firebirdarts.com. [Ed. Note 2002: Additional out-of-date contact information withheld.] Note: Firebird does NOT ship to prison addresses. The paperwork involved varies from state to state - ther's just too much red tape. Sorry, guys.
Storm Breaking is still some months away, as is The Friends of Valdemar, a short story collection. Available now is Michelle West's Hunter's Death, the sequel to Hunter's Oath.
The paperback version of The Fire Rose has a November release date. Bardic Voices I-III, a three-in-one trade paperback, has a February release date. This fall Baen is re-issuing The Lark & the Wren, Knight of Ghosts and Shadows by Misty and Ellen Guon, and Born to Run by Misty and Larry, as well as the Wing Commander novel by Misty and Ellen, Freedom Flight, and the Misty/Piers Anthony collaboration, If I Pay Thee Not in Gold, all in paperback.
Also from Baen in November is Josepha Sherman's Forging the Runes, the sequel to The Shattered Oath, Lois McMaster Bujold's Shards of Honor and Barrayar will be released in one volume as Cordelia's Honor. The new Miles Vorkosigan adventure, Memory, has an October release date. Available now is the new Bard's Tale novel, Thunder of the Captain, by Holly Lisle and Aaron Allston. Don't Forget Your Spacesuit, Dear (which claims to be the mother of all anthologies), is edited by Jody Lynn Nye and had stories by Anne McCaffrey, Josepha Sherman, Ellen Guon and other favorite authors (not Misty, sorry).
I've just discovered a world filled with charming characters, plenty of excitement, heroic warriors, great quests - and there's not a human to be found. Martin the Warrioir, Mariel, Mattimeo, Joseph the Bellmaker - they're all mice! Brian Jaques' Redwall Abbey adventures are wonderful. I highly recommend them.
Member News
Please send a SASE when writing to a zine or chapter, or a self-adressed envelope and 2 IRCs if writing from a different country, unless told otherwise.
[Ed. Note 2002: Replacing old info with current: For definitions of our fannish jargon, read the 12-page booklet "Pros & Cons: An Introduction to Fandom" written by Elizabeth Barrette. Send $1.00 and a $0.34 stamp (or $1.00 and 2 IRCs) to Queen's Own, P.O. Box 749, Laguna Beach, CA, 92652. Make checks payable to "Linda Malcor" in US funds only.]
Local Chapters:
United States
Austral'a'in - Casandra Vuksa [Ed. Note 2002: Out-of-date address withheld.]

California chapter - Stephanie Anderson [Ed. Note 2002: This became Golden Grove.] [Ed. note 2002: Out-of-date address withheld.]

Companion's Choice - Shanara Ravensong [Ed. Note 2002: Out-of-date address withheld.]

The Herald's Companion -Typo-Dragon & Feezil seek fun-loving characters who don't mind dealing with their imaginary people. Write to Typo-Dragon at Herald's Companion c/o KAren Bertke [Ed. Note 2002: Out-of-date address and info withheld.]

Pacific Northwest Collegium - [Ed. Note 2002: Out-of-date address withheld.]
Singapore
Dream Bound - c/o Sharon Tan (Singapore) [Ed. Note 2002: Out-of-date address withheld.]
Germany
The Farflying Arrow - Achtung, an alle deutschsprechenden Misty-Fans!! [Ed. Note 2002: Out-of-date address withheld.] Daniela [Scheele] hopes to bring out the first newsletter/fanzine this summer. All contributers and subscribers welcome.
Canada
Herald's Revel - c/o H. Wegemer (Canada) [Ed. Note 2002: Out-of-date address withheld.]

R.C.M.H. - now forming in CANADA. Contact Pam Dziedzic [Ed. Note 2002: Out-of-date address withheld.] Plans include a Herald Gather, a newsletter, The Collegium News and the Editor's Circle, a proofreading forum for those trying to earn their Whites.
United Kingdom
Outkingdom - Y'larna Finnareth c/o Joanne Thwaites (England) [Ed. Note 2002: Out-of-date address withheld.]
Other Fandoms:
[Ed. Note 2002: We decided not to include these in the online version because most of the information is out of date.]
Fanzines:
[Ed. Note 2002: We decided not to include the list of zines in the online version because most of the information is out of date.]
Collegium News
We have individual handout sheets for aspiring Herald, Bard, Healer, Tayledras, Shin'a'in, White Winds Sorcerer/ess and Mercenary, and instructions on how to work for Herald-Mage status if you are already a Herald. Send a SASE to the QO address and specify which handout you are requesting. Please, one to a customer. Club dues pay for paper and photocopying.
Welcome, Herald Cava Dreyfall, Choosen by Garil and gifted with double-strength Mindspeech. Sarah EE Hayes told of Cava and her childhood, sent words and music for a song, and wrote a poem and submitted it to the newsletter, Epic!

From Michelle Woods comes Herald Morgana Tareese, Chosen by Xanis and gifted with Mindspeech and Farsight. Besides background information, Micelle sent a recipe and has contributed stories to the zine STARFIRE and sent articles to the newsletter Companion's Choice.

Welcome, Herald Tayna Isabel, Chosen by Cidra and gifted with double-strength Mindspeech and Empathy. Tracy Lonn sent information on her persona and family and friends, a recipe, and knows CPR and first aid.

New to the Collegium is Herald Sekhmet, Chosen by Saret and gifted with double-strength Mindspeech and Firestarting. Sekhmet sent background information, a drawing, is starting the newsletter Black Pyramid and is studying martial arts. Welcome, Herald Cimerone (Cam), Chosen by Gayla and gifted with Mindspeech, Animal Mindspeech, and Mindhealing. Erin Goforth told of Cam and her friends and family, wrote a poem, and sent a drawing and a border design.

Tayledras Mage Shadowlyte K'Vala comes to us from Sandra Lyman. Sandy sent information on Shadowlyte and her friends, created a new Pelagirs race, and wrote poems and stories.

Welcome, Apprentice Herald-Mage Danya Winterborn. L.A. Malcor has successfully learned the necessary stage magic tricks to become a Herald-Mage, Hedge Wizard level.
From Herald Housemother:
I received a check for $32 - a four year renewal. As I started to change the mailing label from 6/96 to 6/00 I thought about running QO in 2000. 1998 will mark ten years of QO, and I originally promised only to keep QO going for 10 years. I think that by December 1998 Queen's Own will really be ready for new leadership and new talents. Dues will stay at $8.00 until then, but if paper and postage prices continue to go up I may have to drop the number of newsletters from nine to eight. Anyone interested in taking over? You have two years to think about it. Queen's Own is very important to me, but I want more time to enjoy my new grandson and to travel.
Projected mailing dates for the rest of '96 are 8/24, 9/28, 11/2, and 12/7. proposed dates for 1997 are 1/11, 2/22, 4/5, 5/17, 6/28, 8/2, 9/13, 10/25 and 12/6. when you pay your dues I count forward nine issues and put that date on your mailing label. Sometimes it will look as if I've chopped an issue off your subscription, but I think I'm being fair. If the date on your mailing label doesn't seem right, check with me.
Please send your messages and news for the August newsletter as soon as possible. Steve and I are spending a few days at the Jersey shore with family members (including the new grandson); I'd love to have most of the newsletter done before we go away.
Fan Messages:
[Ed. Note 2002: Fan Messages are not being posted online because of the personal information they contained.]
Personals
[Ed. Note 2002: Personals are not being posted online because of the personal information they contained.]
[Ed. Note 2002: Dues and Disclaimer information replaced with the current info below.]
Editor, President, Dogsbody, Housemother--Judith Louvis [Ed. Note 2002: phone withheld]
Newsletter Border design: Robert St.Pierre
Mailing Day Helpers (last issue) - Arielle Amethyst Willow'Wind & Spiritblade, Sylver Dove & her daughter, and Rusty.
[End Excerpt]

Queen's Own is the official Mercedes Lackey Appreciation Society. Our purpose is to share our enjoyment of Misty's worlds. We are a fan-run not-for-profit organization, not a business. Our address of publication: P.O. Box 749, Laguna Beach, CA 92652 USA. This newsletter is published solely to inform and entertain the club's membership; no infringement of anyone's copyrights is intended.
Newsletters are published on (or near) the first of each month.
Editor/President Herald-Mage Adept Danya Winterborn (L.A. Malcor; AOL-IM SN Shashtah; Legend@malcor.com)
The featured artists for this edition of the newsletter was Robert St.Pierre. If you would like your art to be featured in the online version of the QO newsletter, send .gifs or .jpgs to Legend@malcor.com or hardcopy to Queen's Own, P.O. Box 749, Laguna Beach, CA 92652.
Mercedes Lackey does not receive mail at the Queen's Own address. Fanmail to Mercedes Lackey and releases for fan fiction should be sent to:
Mercedes Lackey
c/o High Flight Arts and Letters
P.O. Box 2970
Claremore, OK 74017
Zhai'helleva,
Herald-Mage Adept Danya Winterborn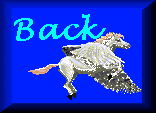 Return to the Queen's Own Newsletter Page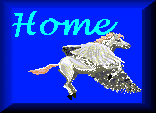 Return to the Queen's Own Home Page