Queen's Own
Mercedes Lackey Fan Club
P.O. Box 749
Laguna Beach, CA 92652 USA
Series 1, Vol. I, No. 6
July 1988
(Note: These are excerpts from the original newsletter that was published on this date. The Queen's Own address has been updated. The club's name changed from Queens' Own to Queen's Own in January 1989. The current President of Queen's Own is Herald-Mage Adept Danya Winterborn. For more information, see http://www.dragonlordsnet.com/qo.htm.)
[Begin Excerpt]
Dear Misty fans:
There HAD to be a July fanletter to CHEER ENTHUSIASTICALLY about OATHBOUND! It's as special as it is differant [sic] from the HERALDS OF VALDEMAR series. And yet the tie-in to Valdemar . . . . What a wonderful world Misty has created. Hope you've all been able to find a copy, and enjoyed it as much as we have. And did you see the Queen's Own's blurb in the back of the book? We're so proud we're now "official", we could . . . burst.
Welcome to those of you who've contacted Queens' Own for the first time [Note and/or reminder: The only requirement for receiving our fanletter is stamps or SASEs. SPECIAL THANKS to those of you who've also sent $$ to help offset paper, envelope and other expenses.]
There also had to be a July fanletter so that I [a/k/a/ Sally a/k/a your editor] could apologize to TONY LACKEY who, for some totally unknown reason, I have misnamed in TWO previous fanletters! Mea culpa, Tony. Chalk it up to selective, hopefully temporary, senility.
Some of you have written that you were unable to get a particular Misty book or tape. In some instances, Judith has been able to help. However, we would suggest that if DAW is unable to help you, you might contact Off Centaur Publications, Inc. [Ed. Note 2002: Now Firebird Arts and Music, http://firebirdarts.com/. Old address and phone contact info deleted from excerpt.] Or you can call them . . . if you're desparate or in a hurry. [They're Misty fans, too.] Their catalogue has other goodies that might interest many of you also.
In a letter from Trevin Matlock, "Re DRAGON'S TEETH. The anthology is titled Bardic Voices One. Alan Newcomer is the editor (also the owner of Hypatia). If your local bookstore doesn't have it, try ordering it from L.W. Curry Inc., Elizabethtown, NY 12932. He carries all the Hypatia Press titles. If you can't find it or order it DAW Books will publish a paperback edition in December (I think) titled differently. I can't think of the title off hand. Look in the June LOCUS. It'll be in the Along Publisher's Row Column . . . . " Many thanks, kind sir.
From a June letter from Misty, "I turned in MAGIC'S PAWN and I'm about halfway through the Baen book rough draft (REAP THE WHIRLWIND). I'd like to have it done by mid-July . . . (In a subsequent letter she says she's on the final draft . . . "And there was much rejoicing".) . . . They're about to start on the OATHBOUND TAPE . . . * [*Quote Continued: And Sandra Miesel is interested in collaberating on a Dreamrider tape . . . ] I was really impressed with the book [DREAMRIDER] the first time around . . . It's coming out again from Baen in revised form as SHAMAN with a sequel to follow, SYBYL . . . Melissa Singer and I have settled on the two new horror books--CHILDREN OF THE NIGHT and JINX HIGH. So I'll start CHILDREN when I'm done with MAGIC'S PROMISE . . . At least I'm never bored . . . ." [Editor's Note: Thank goodness!]
From another Misty letter, "I was charmed, delighted, overwhelmed with all the cards. It's so funny, for YEARS everyone . . . forgot my birthday, let alone our anniversary--and now!"
And, "I sent a copy of PAWN to fellow author Canadian Tanya Huff--who waxed enthusiastically enough to plaster a grin on my face for most of the day. I think it's pretty good, but it's nice to get feedback like that." [Editor's Note: If it's anything like the previous four . . . .]
Judith and I will put out a Queens' Own membership list in September so that you can contact one another. Anyone NOT wishing to be on the list please let us know ASAP. Many thanks.
Judith Louvis and Sally Paduch
[End Excerpt]

Queen's Own is the official Mercedes Lackey Appreciation Society. Our purpose is to share our enjoyment of Misty's worlds. We are a fan-run not-for-profit organization, not a business. Our address of publication: P.O. Box 749, Laguna Beach, CA 92652 USA. This newsletter is published solely to inform and entertain the club's membership; no infringement of anyone's copyrights is intended.
Newsletters are published on (or near) the first of each month.
Editor/President Herald-Mage Adept Danya Winterborn (L.A. Malcor; AOL-IM SN Shashtah; Legend@malcor.com)
There was no art in this newsletter. If you would like your art to be featured in the online version of the QO newsletter, send .gifs or .jpgs to Legend@malcor.com or hardcopy to Queen's Own, P.O. Box 749, Laguna Beach, CA 92652.
Mercedes Lackey does not receive mail at the Queen's Own address. Fanmail to Mercedes Lackey and releases for fan fiction should be sent to:
Mercedes Lackey
c/o High Flight Arts and Letters
P.O. Box 2970
Claremore, OK 74017
Zhai'helleva,
Herald-Mage Adept Danya Winterborn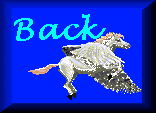 Return to the Queen's Own Newsletter Page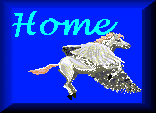 Return to the Queen's Own Home Page