Canada
PANDEMONIUM 21. Website: http://www.realmsquest.org. E-mail: pandemoniumcon@rogers.com. Address: Inn on the Park , 1100 Egington Ave. East, Toronto, Ontario. Dates: 2/20/04 - 2/22/04.
TORONTO COMICON (HOBBYSTAR). Website: http://www.canadiannationalexpo.com. E-mail: info@hobbystar.com. Address: Metro Toronto Convention Centre, Toronto, Ontario. Dates: 2/29/04.
TOY, MODEL AND COLLECTABLES SHOW. Website: http://users.uniserve.com/~lswong/Comicon.html. E-mail: lswong@uniserve.com. Address: Heritage Hall, Vancouver, British Columbia. Dates: 2/8/04.
Germany
HANSETREK II. Website: http://www.hansetrek.de. E-mail: Christian.Schmidt@hansetrek.de. Address: Ramada Hotel Bergedorf, Hamburg. Dates: 2/27/04 - 2/29/04.
Ireland
WARPCON. Website: http://www.warpcon.com. E-mail: warpcon@gameeire.com. Address: University College Cork, Cork, Ireland. Dates: 1/30/04 - 2/1/04.
New Zealand
WAIKATO DIPLOMACY OPEN. Website: http://daanz.org.au/dip-tournaments.htm. E-mail: cpurcell@lic.co.nz. Address: LIC Social Club Rooms, Hamilton, New Zealand. Dates: 2/21/04 - 2/22/04.
United Kingdom
FANTASY SCI-FI PARTIZAN 2004. Website: http://www.innotts.co.uk/irregulars/. E-mail: laurence@innotts.co.uk. Address: Kelham Hall, Newark, Notts. Dates: 2/8/04.
PICOCON 21. Website: http://www.union.ic.ac.uk/scc/icsf/social/events/picocon.html. E-mail: picocon@icsf.co.uk. Address: Imperial College Union Building, South Kensington, London. Dates: 2/7/04.
SCI-FI-LONDON. Website: http://www.sci-fi-london.com/. E-mail: scifi@catalyticcommunication.com. Address: Curzon Soho/Metro Cinema/The ICA, London. Dates: 1/29/04 - 2/1/04.
STARFLEET BALL X. Website: http://www.starfleet-ball.com/. E-mail: info@starfleet-ball.com. Address: The Carrington House Hotel, Bournemouth, UK. Dates: 2/13/04 - 2/15/04.
For additional Convention information, visit Convention Outpost by Jenga at http://www.geocities.com/jengacons/.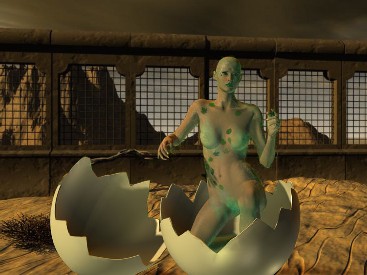 Member News:
For definitions of our fannish jargon, read the 12-page booklet "Pros & Cons: An Introduction to Fandom" written by Elizabeth Barrette. Send $1.00 and a $0.37 stamp (or $1.00 and 2 IRCs) to Queen's Own, P.O. Box 749, Laguna Beach, CA, 92652. Make checks payable to "Linda Malcor" in US funds only.
Local chapters:
Zines and Newsletters:

Other Fandoms:
Lois Bujold: Lois Bujold can be reached at lois@dendarii.com. "The Bujold Nexus" is at http://www.dendarii.com. You can receive information about their newsletter, the "Dendarii Dispatch" by contacting Lyn Belzer, Editor, 25-16 18th St., #2 Long Island City, NY 11102.


CrossGen Comics: Exciting New Fantasy Comic Books. Follow Prince Ethan's adventures the third Wednesday of each month as he gains the powerful sigil and accidentally puts his world on the brink of war. Meridian, on sale the fourth Wednesday of each month, is the fantastic saga of a teenage girl and her plight to save her floating island home. Go to http://www.crossgen.com, or call 1-888-COMICBOOK for details on a retail location near you.


Tanya Huff: Nine Above! is a list for fans of author Tanya Huff. This list provides announcements about Tanya's latest work, publication dates, and personal appearances. NA! also provides a forum for Tanya's fans to communicate with each other, and will have discussion as well as announcements. Lurking is fine, but participation is encouraged. When you join, we'd love for you to send a "hello" to the group at large, telling us who you are! To start sending messages to members of this group, simply send email to nineabove@egroups.com.


L.A. Malcor: Dragonlords of Dumnonia: L.A. Malcor, http://www.dragonlordsnet.com, Legend@malcor.com.


Adrian Paul of Highlander: Peace, APFC P.O. Box 4593, North Hollywood, CA 91617 or Peace, APFC P.O. Box 519, Broley, Kent, BR29WX, England.


Michael Praed: Michael Praed Network Newsletter, c/o Kate Raymond, P.O. Box 516, Midlotioan, IL 60445.


Melanie Rawn: Pandemonium - The official Melanie Rawn club invites you to join their ranks. SASE for more information: Irena Pereira, P.O. Box 18A146 , Los Angeles, CA 90018.


N3F is one of the oldest general interest SF/F clubs, started in 1941. Members meet by snail mail and E-mail to discuss SF, Fantasy, and Horror genres. (Some gather at cons, too.) We have plenty to offer the hungry SF/F/H fan! Members receive Tightbeam, the club's quarterly zine, and The National Fantasy Fan, our bi-monthly zine. For inquiries, please snail mail me at N3F Secretary, Dennis Davis, 25549 Byron Street, San Bernadino, CA, 92404-6403. Check out our website at http://www.simegen.com/fandom/n3f.


Star Trek: The USS Starfire is a writing group that writes original fiction set in the Star Trek universe. To find our more about our group, please visit our website at http://www.epix.net/~ckocher/starfire.html or e-mail us at trek01@epix.net.


Doctor Who and other Media: The Prydonians of Prynceton, P.O. Box 3194, Princeton, NJ 08543-3194.

Collegium News:
We have individual handouts for aspiring Heralds, Healers, Bards, Blues, Mercenaries, Tayledras, Shin'a'in, and White Winds Sorcerers/Sorceresses and instructions on how to work for Herald-Mage status if you are already a Herald or for a Kal'enedral if you are already a Shin'a'in. You can find these handouts online at http://www.dragonlordsnet.com/qohandouts.htm.
You need a release form (online at http://www.dragonlordsnet.com/qomlrel2.htm) if you write a story set in Misty's worlds or using any of her characters. You do not need a release for a character sketch, poem or filk. All Misty wants to do is protect her characters and her worlds. Send the release form (you do NOT need to include the story) to Misty c/o High Flight Arts and Letters, P.O. Box 2970, Claremore, OK 74017. Do NOT include the original of the release form with your persona material; send it to Misty. Send a copy to us.
All personae materials should be sent to the QO address or submitted by e-mail to Legend@malcor.com and healermoon@gmail.com.
Welcome to Tayledras Scout Dolvendusk k'Vaia and her bondbird Kerr, who is a white-fronted Galconet. Dolvendusk is Gifted with Mindsepeech with humans, her bondbird and other races. Rebecca Fitzgerald wrote about Dolvendusk and her family and friends and submitted, drew a picture of her persona and learned first aid.
If you are a returning member who has recently activated your membership in Queen's Own and we have forgotten to list you, message Danya at Legend@malcor.com, and she'll make sure you are greeted in the next newsletter.
Lost . . .
One of the challenges running an online club is that people don't always leave a forwarding address when they move . We are missing current e-mail addresses for the following members:
Bard Valiena (laughsong@aol.com)
Guardsman Faolan Ixran (Timmeu@scubadiving.com)
Healer Darnellon Gaither (mdprier@aol.com)
Healer Tamesin na Coille (brindle@bellsouth.net)
Herald Alia Melyngar (aliamelyngar@aol.com)
Herald Constantine Rief (maciain@pathway.net)
Herald Deborah (sjupiterdebi@home.com)
Herald Fiona L'Aren (divagypsy@yahoo.com)
Herald Ian Hawkwood (ianhawke1@aol.com)
Herald-Mage Apprentice Kadia Linder (Kadia@aol.com)
Herald Kendryl Shadowwolf (kscarpat@altavista.com)
Herald Keri Starfire/Mountainheart (WaltherM@imefdf.usmc.mil)
Herald Lisbeth Maye (wizardshome@hotmail.com)
Herald Liselle Aravon (rusalka@nac.net)
Herald Miracle Oceanfire (rhyme_reason@hotmail.com)
Herald Paf (jaro@attbi.com)
Herald Taras Taltos (billernoe@hotmail.com)
Tayledras Healer Adept Sierra k'Treva (katsanders@buffymail.com)
Tayledras Mage Autumnwynd k'Vaia (autumnwynd@aol.com)
Tayledras Blackwolf k'Vala (HRHIce@aol.com)
Tayledras Scout Skyfire k'Chona (liquid_twinkie@hotmail.com)
If you know any of these folks, please have them contact Danya at Legend@malcor.com with a current e-mail address.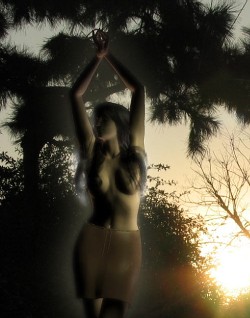 From Herald-Mage Adept Danya Winterborn:
Heyla, folks!

I seem to have hit the ground running in 2004. My career is seriously in overdrive. In addition to consulting on the upcoming King Arthur movie, which is scheduled for release in July 2004, I've been approached by National Geographic and the History Channel for information about my work on L. Artorius Castus. For those of you who live in California, it looks as if I will be giving a paper on some aspect of the Sword in the Stone Legend at Cal State Northridge in early April. At the end of April I may be at Ruhr-Universität Bochum (http://www.ruhr-uni-bochum.de/) to give a talk on some aspect of my research about Castus. Then I hope to pop down to Campania (in Italy) for a couple of days of fieldwork (I've been narrowing down the possibilities for the site of the villa where I think Castus grew up, and I'm hoping that onsite research will yield a firmer answer than the hypotheses I've been working with to date.). It also looks as if I may be giving a paper up in the Bay Area at the AAA (American Anthropological Association) conference the weekend before Thanksgiving. I have two nonfiction books and four novels in the works, plus several short story ideas that I'd really like to get down on paper. Since I'm still spending most of my days (and nights) chasing three littles, I suspect that I'm not going to get as much actually published as I'd like this year, but at least my work is getting some very welcome publicity.

One of the highlights for my year so far was my visit to the Magic Castle (http://www.magiccastle.com/f/). If you can get an invitation to this spectacular private club for magicians, it's well worth the visit. After taking advantage of the valet parking, we entered the Victorian mansion and found ourselves is something that was a cross between a gentlemen's club such as you read about in British novels and a museum honoring the greatest magicians who have ever performed. Much of the elegant woodwork was designed by a man who built props for stage magicians, so it's no surprise that from the foyer you enter the rest of the building by asking an owl (who is flanked by copies of books from the Harry Potter series) to "Open Sesame."

Inside is a maze of halls that lead to a series of bars, dining rooms, museum displays and theaters. The walls are covered with memorabilia, special effect devices (such as holographic images), pictures with moving eyes and loads of other fun stuff. My son really enjoyed the old fashioned, wooden phone booth that looks normal until you step inside and shut the door; at that point the mirror at the back is lit from behind and you see a skeleton talking on a telephone.

We watched a display of prestidigitation by a British magician. A woman (yes, a woman! That's almost unheard of in the world of professional magicians) from Yorkshire demonstrated several card tricks and other bits of close-up magic for us. The stage show opened with an act by a German magician who recently won the Sigfried and Roy award for best newcomer, after which we were treated to a display of stage magic performed by none other than the president of the Academy of Magical Arts, Dale R. Hindman. (I wish I could remember the names of the other fabulous performers we saw, but, alas, I'm absolutely dreadful with names, and the schedule for the day we attended has already been taken down from the website.)

The scariest thing I saw was a card table; just the thought of a bunch of close-up magicians sitting down to a game of poker with an untold number of Aces up their collective sleeves . . . well, you get the idea. As a Misty fan, the thing that really caught my eye was the banister that leads from a bar on the first floor to a landing that led to another bar and to the dining rooms. The base was a gryphon, and the wings formed the rail. If I ever get the chance to design my own home, I definitely want something like that in it! My son picked up a wand and a deck of Magic Castle cards at the gift shop on the way out. I found a nightlight with a fabulous stained-glass wizard that came home with me as well. I intended to put it in my master bath, but somehow it wound up in my kitchen; it's positively gorgeous <g>! (If you want one, you can order online through their gift store: http://www.creationent.com/. I'll be attending as a fan, not a guest, but I do plan to wear my QO button! Let me know if you plan to attend.

Zhai'helleva,

Danya

Personals:
From Herald Valana Dorrandale/Rachel Valentine: Help!! College student drowning in mundane world! Do you like books (Terry Goodkind, Robert Jordan, Mickey Zucker Reichert, C.S. Friedman, Tanya Huff, Lynn Flewelling, Anne Rice, etc.), Star Trek, Star Wars, Babylon 5, movies, cats, dogs, fish, horses, mountains, music, play an instrument? Then what are you waiting for; write to me! Snail mail: Rachel Valentine, 10412 Sagebrush Way, Knoxville, TN, 37932 or e-mail raeval23@yahoo.com.


li>From Jennifer M. Mackay/Herald Mallea D'Lar. My interests are wide and long, so write me to find out more! Currently, I enjoy reading mostly Fantasy and SF. Some of my favorite authors are: Misty, JRR Tolkien, C.S. Lewis, Kate Elliott, Patricia Kenneally-Morrison, Morgan Llewellyn, and many more! I am an unpublished author working on an SF novel and a fantasy novel, plus various short stories. I enjoy watching movies, going to the beach, the mountains, and the bookstore! I also love listening to music (My tastes vary.). If you write or e-mail, I'm sure we can find something in common! Letters via Post Awful: Jennifer M. Mackay, P.O. Box 66408, Portland, OR 97290-6408. E-mail: mackayjennifer@netscape.net, mackayjenn@hotmail.com.


From White Winds Sorceress Cime Shadow Weaver. To All. Shadows of Goddess is now an online store. I offer 10 % discount to Queen's Own members. Be sure to tell me you are though. (:) I offer new items weekly. http://www.ebaystores.com/shadowsofthegoddess. My e-mail address is cimeshadow@aol.com.



From: Healer Adept Moonstar. To: All. Re: Release Forms for Personas. I still need release forms from many of you for your personas. I received most of the releases for Issue 1, and only one release for each of Issue 2 and Issue 3. Please send copies of your release forms to: Queen's Own, P.O. Box 749, Laguna Beach, CA 92652.



From Herald-Mage Danya. To: All. Re: Cookbook. If you've read my persona submission in CoV, you know that I like making up medieval-style recipes. I'm thinking about compiling a cookbook based on meals that Misty describes in the Velgarth series. If anyone is currently reading the books, could you note the book and page any food items are mentioned on and send them to me at Legend@malcor.com? Thanks!

Queen's Own is the official Mercedes Lackey Appreciation Society. Our purpose is to share our enjoyment of Misty's worlds. We are a fan-run not-for-profit organization, not a business. Our address of publication: P.O. Box 749, Laguna Beach, CA 92652 USA. This newsletter is published solely to inform and entertain the club's membership; no infringement of anyone's copyrights is intended.

Newsletters are published on (or near) the first of each month.

Co-Editor/Co-President Herald-Mage Master Danya Winterborn (L.A. Malcor; AOL-IM SN Shashtah; Legend@malcor.com)

Co-Editor/Co-President Healer Adept Moonstar (Kendra Renaud; AOL-IM SN healermoon; healermoon@gmail.com)

The featured artist for this newsletter is Devin Harris All drawings in this newsletter are © to the credited artist. All rights reserved. If you would like your art to be featured in the online version of the QO newsletter, send .gifs or .jpgs to Legend@malcor.com or hardcopy to Queen's Own, P.O. Box 749, Laguna Beach, CA 92652.

Mercedes Lackey does not receive mail at the Queen's Own address. Fanmail to Mercedes Lackey and releases for fan fiction should be sent to:

Mercedes Lackey
c/o High Flight Arts and Letters
P.O. Box 2970
Claremore, OK 74017

Zhai'helleva,

Herald-Mage Master Danya Winterborn and

Healer Adept Moonstar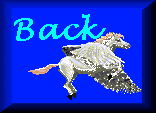 Return to the Queen's Own Newsletter Page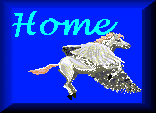 Return to the Queen's Own Home Page