Queen's Own
Fan Fiction
(Revised 7/22/08)

No public posting of stories/fanfiction is allowed on the Internet. (This includes talking in character in chatrooms or sending stories via e-mail.) You can submit fanfiction to and read it in the various approved Mercedes Lackey fanzines.
The Fanzines
These are approved Mercedes Lackey Fanzines (Some are technically newsletters <g>. They accept stories, art and poetry based on the works of Mercedes Lackey.
Note: Every time you write a story based on Misty's stories, you need to file a release form with High Flight.
Releases are not required for art or poetry.
Please notify me if an address is incorrect or if the fanzine no longer exists. If you have an approved fanzine that you would like to have listed here, send me the contact information.
Austral'a'in
Editor: Cassandra Vuksa
P.O. Box 1850
Woden, ACT 2606
Australia
Email: garou@netspeed.com.au
(Note: Up for adoption)
Companions' Grove
Editor: Devin Harris
4531 N. Kelishan St.
Pahrump, NV 89060
E-mail:
Website:
Herald's Companion
Editor: Karen Bertke
5694 Scarborough Dr.
Cincinnati, OH 45238
The Feezil's Companion is the alternate title.
See the March 2003 QO newsletter for e-mail submission instructions.
Northwest Passages
Editor: Herald Darvith (aka Jennefer Rogers)
***
***
***
Riding Circuit
Editor: Mary Wilson
P.O. Box 235
Mitchellville, IA 50169
E-mail: adeptstarfeather@marymuse.com
Website:
Sapphire and White
Editor: Ronald Glaser
1202 S. 2nd St.
Aberdeen, SD 57401
E-mail: luckystar@abe.midco.net
Tales of the Unicorn
Editor: Mary Wilson
P.O. Box 235
Mitchellville, IA 50169
E-mail: adeptstarfeather@marymuse.com
Website:
The Valdemaran Herald
Co-editor: Kyrenea
Co-editor/Advisor: Herald Mage Danya President/Advisor: Herald Bastian
4108 Esters Rd., Apt. 270
Irving, TX 75038
E-mail: kyrenea@prodigy.net
Website: http://www.dragonlordsnet.com/vfcnews.htm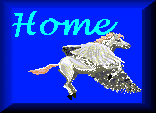 Return to the Queen's Own Home Page