Queen's Own
The Official Mercedes Lackey Fan Club
P.O. Box 749
Laguna Beach, CA 92652 USA
Series 3, Vol. 2, No. 12
December 1, 2001

Heyla, Misty fans!
Sorry this newsletter is coming out a bit late. The holidays (and Danyaís new baby) caught up with both of us!
Of special note, The Valdemar Companion is now available. This is an absolute "must have" for any Misty fan. The art is gorgeous! Tons of trivia, maps and other goodies make this work an absolute delight. Itís a perfect holiday gift for your fantasy-loving friends. You can find more information about this and other works by Mercedes Lackey through the Dragonlords Bookstore at http://www.dragonlordsnet.com/bkfanml.htm. (A portion of all proceeds from items purchased through this site goes to pay for the QO website, PO box and all of our other business expenses. This is how we keep memberships in QO free, so please consider going through our links when you do your online shopping.)
As you consider various charities for your holiday giving, we want to remind you that many organizations have experienced a serious drop in funding in part because of donations being sent to help the victims of the September 11th attacks instead of to the groups that would normally have received them and in part because of the anthrax scare causing many solicitations for funds to be stuck in unsorted mail or to remain unopened. Please take the time to look at your neighbors this holiday season; many of them are in greater need than usual.
In lieu of an article this issue, we have a special holiday greeting for you from Misty herself. You will find our holiday greeting to you accompanying this newsletter as well.
Blessed Yule, Merry Christmas, Happy Hanukah, and Holiday Greetings to one and all! And Best Wishes for the New Year!
Zhai'helleva,
Herald-Mage Master Danya Winterborn and Healer Adept Moonstar

It's very sobering to write a holiday greeting in light of the events of September 11. Wishes for a happy holiday filled with cheer and gift-giving seem hollow and out of place. And frankly, the frantic urgings of our leaders to "get back to normal" and go out and spend money seem shallow, ill-considered, and greedy.
Why should we settle for "normal" anyway? "Normal" wasn't all that good, to be frank! Many of us were a lot happier climbing inside a book than having to deal with the "normal" world that was full of cruelty, callousness, and irresponsibility! Why should we run out and buy things just to satisfy the greed of people whose business is to make us want things we have no real need for?
So, for the holidays this year, perhaps what we should be concentrating on is something different. Let's all take time to reflect on what our lives have been and what they can become. This shock to our collective system has given us a chance to start new habits---of compassion, reflection, responsibility. It's given us a chance to stop and examine things---inside and outside of ourselves. We can spend money on something other than a new "toy". We can stop separating and start connecting, think before we act, and spend that extra second to be polite and even kind to others.
So, for the holidays, I wish all of you a better world than the one that ended September 11, and I wish you the courage to help make it that way.
Mercedes Lackey


Ren Faires:
Here are the faires we know about that are happening in December. Faires are indexed alphabetically by state. Have any information about any other Ren Faires in your area? Send it to us at Legend@malcor.com
Florida
PIRATES IN PARADISE FESTIVAL. Phone: 305-296-9694. E-mail: info@piratesinparadise.com. Website: http://www.piratesinparadise.com. Snail Mail: PO Box 1153, Key West, FL 33041. Location: 201 William Street, Key West. Dates: 11/22/01 - 12/02/01.
ALACHUA DICKENS FESTIVAL. Phone: 904-462-5797. Snail Mail: Ruth Ballard, 12610 W. State Rd. 235, Alachua, FL 32615. Dates: 12/08/01 - 12/09/01. Open/Close: 10:00 A.M. - 6:00 P.M.
Louisiana
LOUISIANA RENAISSANCE FESTIVAL. Fax: 985-429-9992. Phone: E-mail: info@la-renfest.com. Website: http://www.la-renfest.com. Snail Mail: PO Box 220, Robert, LA 70455. Location: 46468 River Road, Hammond. Dates: 11/03/01 - 12/09/01. Open/Close: 10:00 A.M. - 5:00 P.M.
Massachusetts
GHOSTS OF CHRISTMAS PAST, THE. Phone: 603-887-4034 E-mail: renaissance@afairbrother.com. Webpage: http://www.afairbrother.com/dracula.html. Snail Mail: Draculaís Castle, 90 Lafayette St., Salam, MA 01970. Dates: 12/01/01 - 12/17/01. Open/Close: 12:00 P.M. - 8:00 P.M.
Texas
DICKENS ON THE STRAND. Fax: 409-765-7851 Phone: 409-765-7834. Website: http://www.galvestonhistory.org. Snail Mail: 2016 Strand, Galveston, TX 77550-1631. Dates: 12/01/01 - 12/02/01. Open/Close: 10:00 A.M.
INGLESIDE RENAISSANCE FAIRE AND CHRISTMAS CRAFT BAZAAR. Fax: 361-776-0678. Phone: 361-776-2906. E-mail: ingchamber1@interconnect.net. Website: http://www.inglesidetxchamber.org. Snail Mail: P.O.Box 686, Ingleside, TX 78362. Location: Live Oak Park. Dates: 12/08/01 - 12/09/01. Open/Close: 10:30 A.M. to 7:00 P.M.
For additional Ren Faire information, visit the Renaissance Faire Homepage at http://www.renfaire.com/ and the Renaissance Magazine site at http://www.renaissancemagazine.com.
Conventions:
These are the upcoming cons we know about. Have any information about conventions in your area? Send it to us at Legend@malcor.com.
Colorado
WEEKEND IN THE COUNTY OF URNST. E-mail: tim@cyface.com. Website: http://www.bengames.org/. Location: Wheat Ridge, Colorado. Dates: 12/08/01 - 12/09/01.
Florida
SCI-FI SEA CRUISE. E-mail: WhoCruiser@aol.com. Website: http://members.aol.com/sfcruise/. Location: Tampa, Florida. Dates: 12/09/01 - 12/16/01.
Maryland
DAGORHIR. E-mail: RavenRose@Dagorhir.com. Website: http://www.dagorhir.com/. Location: Gaithersburg, Maryland. Dates: 12/15/01.
VIA GOLDEN AEON. E-mail: via@rpg.net. Website: http://www.vialarp.org/. Location: Hagerstown, Maryland. Dates: 12/07/01 - 12/09/01.
VIA 1936: HORROR - SAN FRANCISCO. E-mail: vialarp@yahoo.com. Website: http://www.vialarp.org/. Location: Hagerstown, Maryland. Dates: 12/01/01 - 12/02/01.
New Hampshire
SYRAANDOR: NERO ALLIANCE NEW HAMPSHIRE. E-mail: Jester@Syraandor.com. Website: http://www.syraandor.com/. Location: Claremont, New Hampshire. Dates: 11/30/01 - 12/02/01.
LAIRE - LIVE ACTION ROLEPLAYING EXPERIENCE (EXPLORERS). E-mail: r.farmer@att.net. Website: http://www.laire.com. Location: Camp Sacajawea Girl Scout Camp, Sparta, New Jersey. Dates: 12/07/01 - 12/09/01.
Virginia
EVECON 19. E-mail: Cherylz@fantek.org. Website: http://www.fantek.org/fantek2/econ/index.html. Location: Reston, Virginia. Dates: 12/28/01 - 12/30/01.
Australia
THE DON CHALLENGE CUP. E-mail: j.whitby@pgrad.unimelb.edu.au. Website: http://daanz.org.au/dip-tournaments.htm. Location: Cramer's Hotel, Preston, Melbourne, Victoria. Dates: 12/01/01 - 12/02/01.
GRASS CROWN 2001. E-mail: trailape@primus.com.au. Website: http://www.geocities.com/TimesSquare/Labyrinth/3927/. Location: Holsworthy Barracks Mackey Club, Holsworthy, New South Wales. Dates: 12/15/01 - 12/16/01.
PHENOMENON 2001. E-mail: phenomenon@dingoblue.net.au. Website: http://www.vurt.net/phenomenon/. Location: Australian National University, Canberra, New South Wales. Dates: 11/30/01 - 12/02/01.
Czech Republic
DRACON. E-mail: dracon@dracon.cz. Website: http://www.dracon.cz/. Location: Santon Hotel, Brno, Czech Republic. Dates: 12/07/01 - 12/09/01.
Poland
NORDCON 15. E-mail: papier@gkf.3miasto.pl. Website: http://www.gkf.3miasto.pl/. Location: Jastrzebia Gůra, Gdansk, Poland. Dates: 12/05/01 - 12/09/01.
United Kingdom
DRAGONMEET 2001. E-mail: info@dragonmeet.com. Website: http://www.dragonmeet.com/. Location: Kensington Town Hall, London, England. Dates: 12/01/01.
JEDICON UK STAR WARS CONVENTION. E-mail: info@jedicon.com. Website: http://www.jedicon.com. Location: Basildon Sports Centre, Nethermayne, Basildon, Essex. Dates: 12/09/01.
SMOFCON 19. E-mail: kcampbell@cix.co.uk. Website: http://www.smofcon.org/. Location: The Monkbar Hotel, York, England. Dates: 12/07/01 - 12/09/01.
For additional Convention information, visit Convention Outpost by Jenga at http://go.to/conventions.

Member News:
For definitions of our fannish jargon, read the 12-page booklet "Pros & Cons: An Introduction to Fandom" written by Elizabeth Barrette. Send $1.00 and a $0.34 stamp (or $1.00 and 2 IRCs) to Queen's Own, P.O. Box 749, Laguna Beach, CA, 92652. Make checks payable to "Linda Malcor" in US funds only.
Local chapters:
Zines and Newsletters:


Other Fandoms:
Lois Bujold: Lois Bujold can be reached at lois@dendarii.com. "The Bujold Nexus" is at http://www.dendarii.com. You can receive information about their newsletter, the "Dendarii Dispatch" by contacting Lyn Belzer, Editor, 25-16 18th St., #2 Long Island City, NY 11102.

Marion Zimmer Bradley: Marion Zimmer Bradley's FANTASY Magazine. is being discontinued. Please contact us if you have any additional information about the future of her fandom.

CrossGen Comics: Exciting New Fantasy Comic Books. Follow Prince Ethan's adventures the third Wednesday of each month as he gains the powerful sigil and accidentally puts his world on the brink of war. Meridian, on sale the fourth Wednesday of each month, is the fantastic saga of a teenage girl and her plight to save her floating island home. Go to http://www.crossgen.com, or call 1-888-COMICBOOK for details on a retail location near you.

Tanya Huff: Nine Above! is a list for fans of author Tanya Huff. This list provides announcements about Tanya's latest work, publication dates, and personal appearances. NA! also provides a forum for Tanya's fans to communicate with each other, and will have discussion as well as announcements. Lurking is fine, but participation is encouraged. When you join, we'd love for you to send a "hello" to the group at large, telling us who you are! To start sending messages to members of this group, simply send email to nineabove@egroups.com.

L.A. Malcor: Dragonlords of Dumnonia: L.A. Malcor, http://www.dragonlordsnet.com, Legend@malcor.com.

Anne McCaffrey/Pern: The Third Pass Weyrs. Contact Weyrwoman Second Naerah at Nyco@aol.com or visit the website at http://www.3rdpass.com/ for more information.

Adrian Paul of Highlander: Peace, APFC P.O. Box 4593, North Hollywood, CA 91617 or Peace, APFC P.O. Box 519, Broley, Kent, BR29WX, England.

Michae Praed: Michael Praed Network Newsletter, c/o Kate Raymond, P.O. Box 516, Midlotioan, IL 60445.

Melanie Rawn: Pandemonium - The official Melanie Rawn club invites you to join their ranks. SASE for more information: Irena Pereira, P.O. Box 18A146 , Los Angeles, CA 90018.

N3F is one of the oldest general interest SF/F clubs, started in 1941. Members meet by snail mail and email to discuss SF, Fantasy, and Horror genres. (Some gather at cons, too.) We have plenty to offer the hungry SF/F/H fan! Members receive Tightbeam, the club's quarterly zine, and The National Fantasy Fan, our bi-monthly zine. For inquiries, please e-mail vze28fbf@verizon.net or snail mail me at Jennifer Mackay-Douglas, 970 Main Street, Clifton Park, NY 12065. Check out our website at http://geocities.com/area51/atlantis/6270.

Star Trek: The USS Starfire is a writing group that writes original fiction set in the Star Trek universe. To find our more about our group, please visit our website at http://www.epix.net/~ckocher/starfire.html or e-mail us at trek01@epix.net.

Doctor Who and other Media: The Prydonians of Prynceton, P.O. Box 3194, Princeton, NJ 08543-3194.
Collegium News:
We have individual handouts for aspiring Heralds, Healers, Bards, Blues, Mercenaries, Tayledras, Shin'a'in, and White Winds Sorcerers/Sorceresses and instructions on how to work for Herald-Mage status if you are already a Herald or for a Kal'enedral if you are already a Shin'a'in. You can find these handouts online at http://www.dragonlordsnet.com/qohandouts.htm.
You need a release form (online at http://www.dragonlordsnet.com/qomlrel2.htm) if you write a story set in Misty's worlds or using any of her characters. You do not need a release for a character sketch, poem or filk. All Misty wants to do is protect her characters and her worlds. Send the release form (you do NOT need to include the story) to Misty c/o High Flight Arts and Letters, P.O. Box 2970, Claremore, OK 74017. Do NOT include the original of the release form with your persona material; send it to Misty. Send a copy to us.
All personae materials should be sent to the QO address or submitted by e-mail to Legend@malcor.com and healermoon@gmail.com.
We have no new personae to announce at this time (although three people are very close to approval). Several former members, however, have returned. Check out http://www.dragonlordsnet.com/qolist.htm as well as our Delphi forum to see who has reappeared! (If you know any of the people listed who do not have active memberships, please tell them about us so they can contact us and we can activate their memberships.)
From Herald-Mage Master Danya Winterborn:
Heyla, all!
Many thanks to all of you who have sent congratulations and gifts following the birth of my son. John Alayn Malcor was born November 7, 2001 at 2:39 PM. He was 7 pounds 11 ounces and 19 inches long. Heís doing well, and my diabetes has vanished. Now I get to play catch-up on my mail <g&gt. I have messages in my box that date back to March, which is when I started to get so sick. Iím answering them as quickly as I can, but itís amazing how much time you can spend nursing a newborn!
Now that my health has improved, Iím hoping that things start running a bit more efficiently around here than they have over the last year. (Thanks for being so patient with us!) Iím clearing the mail first, then Iíll start working on all those coding issues and problems that have cropped up. With luck, everything will be running a bit more smoothly in a few months.
I find myself doing my holiday shopping online again this year. (What on earth did new mothers do before the Net was created <g>?) I hope to have time to pop by our forum and say "Heyla!" (I also hope to get over to the AOL boards.)
I appreciate your concern and kindness. My family and I will keep you all in our thoughts as we celebrate this holiday season.
Zhaiíhelleva,
Danya

Fan Messages:
The newsletter is routinely posted to the Net. If you are concerned about your address falling into unfriendly hands, don't place a fan message! You may answer fan messages without ever placing one yourself. The editors reserve the right to edit--and shorten!--all messages. (Remember to tell your Post Office about your alternative name if you wish to receive mail addressed to your persona at an addressed where you receive mail under your real name.)
The only "fee" for a fan message is to write to two other people. If your mailbox is empty, don't complain--write letters!

Personals:
From: Healer Adept Moonstar. To: All. Re: QO Newsletter. Needed February 88 through March 91, Queen's Own newsletters. I am creating an archive for the club, and as you can see we are listing all the approved personas on the site. Anyone with these newsletters please send COPIES to the Queen's Own address, P.O. Box 749, Laguna Beach, CA 92652. Thank you very much.

From Herald-Mage Danya. To: All. Re: Cookbook. If you've read my persona submission in CoV, you know that I like making up medieval-style recipes. I'm thinking about compiling a cookbook based on meals that Misty describes in the Velgarth series. If anyone is currently reading the books, could you note the book and page any food items are mentioned on and send them to me at Legend@malcor.com? Thanks!

Queen's Own is the official Mercedes Lackey Appreciation Society. Our purpose is to share our enjoyment of Misty's worlds. We are a fan-run not-for-profit organization, not a business. Our address of publication: P.O. Box 749, Laguna Beach, CA 92652 USA. This newsletter is published solely to inform and entertain the club's membership; no infringement of anyone's copyrights is intended.
Newsletters are published on (or near) the first of each month.
Co-Editor/Co-President Herald-Mage Master Danya Winterborn (L.A. Malcor; AOL-IM SN Shashtah; Legend@malcor.com)
Co-Editor/Co-President Healer Adept Moonstar (Kendra Renaud; AOL-IM SN healermoon; healermoon@gmail.com)
In this newsletter, the amazing cover art for Misty's novels by Jody Lee appears in place of original art by a featured artist. All drawings in this newsletter are © to the credited artist. All rights reserved. If you would like your art to be featured in the online version of the QO newsletter, send .gifs or .jpgs to Legend@malcor.com or hardcopy to Queen's Own, P.O. Box 749, Laguna Beach, CA 92652.
Mercedes Lackey does not receive mail at the Queen's Own address. Fanmail to Mercedes Lackey and releases for fan fiction should be sent to:
Mercedes Lackey
c/o High Flight Arts and Letters
P.O. Box 2970
Claremore, OK 74017
Zhai'helleva,
Herald-Mage Master Danya Winterborn and
Healer Adept Moonstar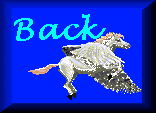 Return to the Queen's Own Newsletter Page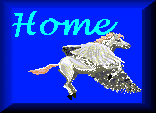 Return to the Queen's Own Home Page