Queen's Own
The Official Mercedes Lackey Fan Club
P.O. Box 749
Laguna Beach, CA 92652 USA
Series 3, Vol. 1, No. 8
December 1, 2000
Heyla, Misty fans!
As we head into the holiday season we want to take this opportunity to thank all of you who have helped make the new incarnation of Queen's Own a success. Since the new QO debuted eight months ago, our mailing list has tripled. Hundreds of approved personae are on our registry. (We're still missing records for February 1988 through March 1991; if you have any of them, please let us know!) Almost 9000 people have visited our website. In this issue we also announce a new Queen's Own chapter, the Vanyel Fan Club! (See their ad below for details.)
We think 2001 will be a very exciting year for QO. A new QO chapter is being organized in Singapore, and New England may see a new chapter soon as well. New personae are being added practically every month (Almost three dozen people have notified us that they are working on their requirements.), and old members are returning, sometimes after an absence of many years.
Please contact us with ideas about directions that you would like to see us take Queen's Own. We are hoping, among other things, to see a return of QO sections to various cons. If you haven't already done so, check out our private Delphi forum. There are several message boards with discussions in progress, and you can connect with other QO members for online chats. We post news that comes to our attention between publications of the newsletter in this area, so try to make a habit of visiting at least once a month. We also put out calls for art, ads, etc., on the Queen's Own chatlist. If you are a member and have not yet joined the list, we encourage you to do so. This will help you stay up to date on all the happenings.
Soon we will send out our holiday gift to all members who are on our mailing list, a graphic that we have designed exclusively for you. You have our permission to display it on a website, if you have one, or make use of it on your computer system. Please to not distribute it to nonmembers; this is something special, just for people who have created personae with QO.
The feature article for this newsletter is a special holiday message for all of you from Misty. You'll find the text immediately below.
Happy Hanukah, Merry Christmas, Blessed Yule, and Holiday Greetings to one and all!
Herald-Mage Master Danya Winterborn and Healer Adept Moonstar

From Mercedes Lackey:
I'm thrilled that Queen's Own is back in business again! After a rather problem-plagued year for yours truly, it was good to see something go right!
Well, we didn't all die in the riots and chaos that followed the Y2K bug crashing everything that had microchips (and some things that didn't), but I must say that virtually everyone I know had things go wrong for them this year. I won't be sorry to see this one out, and here's hoping that things improve in the real Millennium!
The one thing that hasn't gone wrong is that I've gotten back to a great many of the projects that should have been completed a long time ago. The third Bedlam Bards book will be out around Christmas (for you late shoppers), and I'm nearly finished with the third Wizard War Chronicle (Elvenborn with Andre Norton). We've arrived at a solution for a substitute for the last Diana Tregarde mysteries---a vampire book, one of two possible, which my editor Melissa Singer is currently choosing between.
And as for right this moment---well, my busy fingers have been hard at work making some rather (if I do say so myself) lovely pieces of jewelry for the Alex Auction at Firebird. Now Dr. Irene Pepperberg is another of my friends for whom 2000 has been a year plagued with difficulties, and it would be wonderful if you all could go do some Xmas shopping there and give her a much-needed hand!
Thanks to all of you for good times in the last Millennium, and may there be more of them in the next!
Misty

Ren Faires: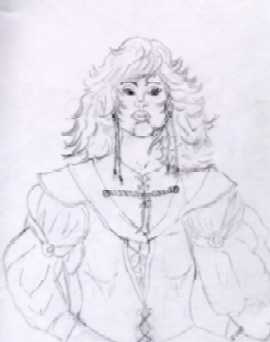 Here are the faires we know about that are happening in December. Faires are indexed alphabetically by state. Have any information about any other Ren Faires in your area? Send it to us at Legend@malcor.com
Florida
ALACHUA DICKENS FESTIVAL. Address: 12610 W State Rd 235, Alachua, FL 32615. Contact: Ruth Ballard 904-462-5797. Dates: 12/09/00 - 12/10/00. Open/Close: 10:00 AM - 6:00 PM.
Louisiana
LOUISIANA RENAISSANCE FESTIVAL. Fax: 504-429-1726. E-mail: info@la-renfest.com. Website: http://www.la-renfest.com. Address: 4521 S. Sherwood Forest Blvd., Suite 104, PMB 271, Baton Rouge, LA 70816. Site Address: 46468 River Road, Hammond, LA 70401-4248. Dates: 11/4/00 - 12/10/00. Open/Close: 10:00 AM - 5:00 PM.
Massachusetts
THE GHOSTS OF CHRISTMAS PAST. E-mail: renaissance@afairbrother.com. Website: http://www.afairbrother.com/dracula.html. Address: Dracula's Castle, 90 Lafayette Street, Salem, MA 01970. Dates: 12/03/00 - 12/18/00. Open/Close: 12:00 PM - 8:00 PM.
Texas
DICKENS ON THE STRAND. FAX: 409-765-7851. Website: http://www.galvestonhistory.org. Address: 2016 Strand, Galveston, TX 77550-1631. Dates: 12/02/00 - 12/03/00. Open/Close: 10:00 AM.
INGLESIDE RENAISSANCE FAIRE AND CHRISTMAS CRAFT BAZAAR. E-mail: wench500@hotmail.com. Address: P.O.Box 686, Ingleside, TX 78362. Dates: 12/09/00 - 12/10/00. Open/Close: 10:30 AM.
For additional Ren Faire information, visit the Renaissance Faire Homepage at http://www.renfaire.com/ and the Renaissance Magazine site at http://www.renaissancemagazine.com.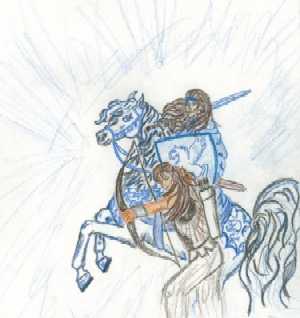 Conventions:
These are the upcoming cons we know about. Have any information about conventions in your area? Send it to us at Legend@malcor.com.
California
LOS ANGELES COMIC & SF CON. E-mail: lacbsfcon@aol.com. Website: http://www.comicbookscifi.com. Address: Shrine Auditorium Expo Center, Los Angeles, California. Dates: 12/10/00.
Florida
HI SEAS 2000 (A Highlander / Babylon Convention Cruise). E-mail: time-questvolunteer@juno.com. Website: http://homestead.juno.com/time-quest/HiSeas.html. Address: Royal Caribbean cruise ship the Majesty of the Seas, departing from Port of Miami, Florida. Dates: 12/1/00 - 12/4/00.
SMOFCON 18. E-mail: jsiclari@bellsouth.net. Website: http://sfsfs.org/SMOFcon. Address: Holiday Inn Cocoa Beach Oceanfront Resort, Cocoa Beach, Florida. Dates: 12/1/00 - 12/3/00. FLORIDA CON-QUEST. E-mail: FloridaConQuest@aol.com. Website: http://www.floridaconquest.com. Address: Kings Inn, Jacksonville, Florida. Dates: 12/8/00 - 12/10/00.
Maryland
INTERCON 2001: A GAME ODYSSEY. E-mail: dwbl@ix.netcom.com. Website: http://www.ilfinfo.org/intercon. Address: Days Hotel, Timonium, Maryland. Dates: 12/29/00 - 1/1/01.
New Jersey
ATOMIC GENERATION COLLECTIBLES CONVENTION. E-mail: hercules@snip.net. Website: http://www.atomicgeneration.com. Address: Runnemede Holiday Inn, Runnemede, New Jersey. Dates: 12/3/00.
Oregon
W.O.W. CLUBHOUSE. E-mail: hthomson@teleport.com. Website: http://nhmgs.simplenet.com/conventions.html. Address: Western Oregon, Oregon. Dates: 12/??/00.
Virgina
EVECON 18. E-mail: Cherylz@fantek.org. Website: http://www.fantek.org. Address: Mclean Hilton, Tysons Corner, Virginia. Dates: 12/29/00 - 1/1/01.
Australia
CAMP COSTUME. E-mail: stilskin@netspace.net.au. Website: http://www.vicnet.net.au/~costume. Address: Polana Camp, Healesville, Victoria, Australia. Dates: 12/8/00 - 12/10/00.
GRASS CROWN 2000. E-mail: trailape@primus.com.au. Website: murps@hardy.ocs.mq.edu.au. Website: http://members.xoom.com/murps. Address: Macquarie University, North Ryde, Sydney, New South Wales, Australia. Dates: 12/9/00 - 12/11/00.
SECRETCON 2000. E-mail: alastair@ucc.gu.uwa.edu.au. Website: http://www.cia.asn.au. Address: Near Manjimup, WA, Australia. Dates: 12/??/00.
Czech Republic
DRACON 2000. E-mail: dracon@dracon.cz. Website: http://www.dracon.cz/dracon2000.html. Address: Santon Hotel, Brno, Czech Republic. Dates: 12/8/00 - 12/10/00.
Israel
ARMAGEDDOCON. E-mail: con@sf-f.org.il. Website: http://armageddoncon.org. Address: Kibbutz Shefayim (Tel Aviv), Armageddon, Israel. Dates: 12/27/00 - 1/1/01.
Poland
NORDCON 2000. E-mail: papier@gkf.3miasto.pl. Website: http://www.gkf.3miasto.pl. Address: Gdansk, Poland. Dates: 12/30/00 - 1/2/01.
Scotland
HOGMANAYCON. E-mail: andy.nimmo@net.ntl.com. Website: http://www.hogmanaycon.org.uk. Address: Central Hotel, Glasgow, Scotland. Dates: 12/29/00 - 1/1/01.
For additional Convention information, visit Convention Outpost by Jenga at http://go.to/conventions.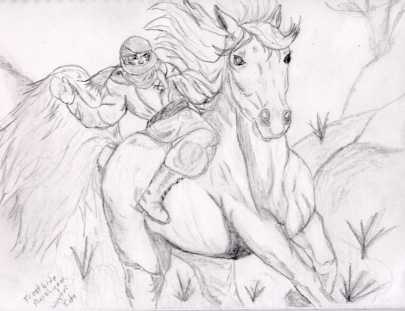 Member News:
For definitions of our fannish jargon, read the 12-page booklet "Pros & Cons: An Introduction to Fandom" written by Elizabeth Barrette. Send $1.00 and a $0.34 stamp (or $1.00 and 2 IRCs) to Queen's Own, P.O. Box 749, Laguna Beach, CA, 92652. Make checks payable to "Linda Malcor" in US funds only.
Local chapters:
Zines and Newsletters:

Other Fandoms:
Lois Bujold: Lois Bujold can be reached at lois@dendarii.com. "The Bujold Nexus" is at http://www.dendarii.com. You can receive information about their newsletter, the "Dendarii Dispatch" by contacting Lyn Belzer, Editor, 25-16 18th St., #2 Long Island City, NY 11102.

Marion Zimmer Bradley: Marion Zimmer Bradley's FANTASY Magazine. is being discontinued. Please contact us if you have any additional information about the future of her fandom.

CrossGen Comics: Exciting New Fantasy Comic Books. Follow Prince Ethan's adventures the third Wednesday of each month as he gains the powerful sigil and accidentally puts his world on the brink of war. Meridian, on sale the fourth Wednesday of each month, is the fantastic saga of a teenage girl and her plight to save her floating island home. Go to http://www.crossgen.com, or call 1-888-COMICBOOK for details on a retail location near you.

Tanya Huff: Nine Above! is a list for fans of author Tanya Huff. This list provides announcements about Tanya's latest work, publication dates, and personal appearances. NA! also provides a forum for Tanya's fans to communicate with each other, and will have discussion as well as announcements. Lurking is fine, but participation is encouraged. When you join, we'd love for you to send a "hello" to the group at large, telling us who you are! To start sending messages to members of this group, simply send email to nineabove@egroups.com.

L.A. Malcor: Dragonlords of Dumnonia: L.A. Malcor, http://www.dragonlordsnet.com (Note the new URL!), Legend@malcor.com.

Anne McCaffrey/Pern: The Third Pass Weyrs. Contact Weyrwoman Second Naerah at Nyco@aol.com or visit the website at http://www.3rdpass.com/ for more information.

Adrian Paul of Highlander: Peace, APFC P.O. Box 4593, North Hollywood, CA 91617 or Peace, APFC P.O. Box 519, Broley, Kent, BR29WX, England.

Michae Praed: Michael Praed Network Newsletter, c/o Kate Raymond, P.O. Box 516, Midlotioan, IL 60445.

Melanie Rawn: Pandemonium - The official Melanie Rawn club invites you to join their ranks. SASE for more information: Irena Pereira, P.O. Box 18A146 , Los Angeles, CA 90018.

Doctor Who and other Media: The Prydonians of Prynceton, P.O. Box 3194, Princeton, NJ 08543-3194.
Collegium News:
We have individual handouts for aspiring Heralds, Healers, Bards, Blues, Mercenaries, Tayledras, Shin'a'in, and White Winds Sorcerers/Sorceresses and instructions on how to work for Herald-Mage status if you are already a Herald or for a Kal'enedral if you are already a Shin'a'in. You can find these handouts online at http://www.dragonlordsnet.com/qohandouts.htm.
You need a release form (online at http://www.dragonlordsnet.com/qomlrel2.htm) if you write a story set in Misty's worlds or using any of her characters. You do not need a release for a character sketch, poem or filk. All Misty wants to do is protect her characters and her worlds. Send the release form (you do NOT need to include the story) to Misty c/o High Flight Arts and Letters, P.O. Box 2970, Claremore, OK 74017. Do NOT include the original of the release form with your persona material; send it to Misty. Send a copy to us.
All personae materials should be sent to the QO address or submitted by e-mail to Legend@malcor.com and healermoon@gmail.com.
Welcome to Herald Auralynn "NyteShadow" Trevana'sedrin, Chosen by Sabyll and Gifted with Fetching, Mindhealing, and Animal Mindspeech. In addition to writing about her family and friends, Jan Tallevast submitted four pieces of artwork, pictures of her herald and companion outfits she made, wrote a poem, learned the care of horses, sent us several recipes, has a brown belt in Karate, and volunteers with Ellis County Sheriff Association's Battered Women's Fund, Computers for Kids, Hybrid Wolf rescue and is trying to start an Adopt an Elder program in her area. She also has a help page for child molestation and rape survivors.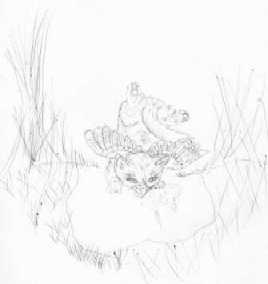 From Herald-Mage Master Danya Winterborn:
Heyla and Happy Holidays, One and All!
A thousand thanks to everyone who has sent well wishes to my family and me. Healthwise, I'm doing better than I have in over a year--which means I'm completely swamped with work that people had put on hold until I was feeling well again <g>. Kassie is growing like a weed and already trying to hold her bottle. Her big brother, Joe, is completely enchanted by her, and her proud Da has to fight for "baby time" <G>.
I'm thoroughly enjoying serving as co-President of Queen's Own, and I'm delighted to see the club doing so well. To all who have asked, yes, I'm working on another Danya story. I hope to make it available to at least one of the QO zines in 2001. Also, yes, I'm working on my Adept rank. It takes a while to research and write those papers, though <G>.
Speaking of writing, anyone have any nonfiction papers for The Compass Rose? I'm hoping to come out with Issue 2 in either December or January.
Our URL has changed to http://www.dragonlordsnet.com/qo.htm. Dragonfire went out of business, so we had to move to a new server along with our host, Dragonlords.
Best wishes to all of you in the coming year!
Zhai'helleva,
Danya

Fan Messages:
The newsletter is routinely posted to the Net. If you are concerned about your address falling into unfriendly hands, don't place a fan message! You may answer fan messages without ever placing one yourself. The editors reserve the right to edit--and shorten!--all messages. (Remember to tell your Post Office about your alternative name if you wish to receive mail addressed to your persona at an addressed where you receive mail under your real name.)
The only "fee" for a fan message is to write to two other people. If your mailbox is empty, don't complain--write letters!
From Crystal Sarakas Kocher (crys@stny.rr.com) 26-year-old radio/television producer looking for friends who enjoy long, silly conversations, dreaming of Valdemar and other such things. I would love to hear from old friends that I have lost touch with over the years and from new friends, too!

From White Winds Soceress Shadow Weaver. I am looking for gothic and sci/fi fantasy events in Ohio/KY/Indiana/West Virginia to merchant at. If you have any info please e-mail cimeshadow@aol.com or snail mail Lisa Brawner at P.O. Box 8335, Lexington, KY 40533-8335.

From Danya Winterborn, P.O. Box 749, Laguna Beach, CA 92652, E-mail: Legend@malcor.com. Heyla, all! I am a tremendously busy "mom" <g>, but I do try to answer all messages that are sent to me. (Sometimes it takes me a few days, but I do answer them.) Feel free to write if you have any questions or even if you just want to chat!
From Herald-Mage Hedge Wizard Jensen Redstart/Kat Knafelc dragonfodder@gmail.com. 22-year-old college grad going back for her Master's in Ecology in the fall. Loves reading, writing, fandom, Scooby-Doo and comic books.
From Healer Adept Moonstar. Needed February '88 through March '91, Queen's Own newletters. I am creating an archive for the club, and as you can see we are listing all the approved personas on the site. Anyone with these newsletters please send COPIES to the Queen's Own address, P.O. Box 749, Laguna Beach, CA 92652. Thank you very much.

Personals:
To Herald-Mage Danya, from Herald Enyo: Congratulations on Kassie one more time!! You deserve it. I'm glad everything worked out and you're doing so well now. Yea!

To Healer Adept Moonstar, from Herald Enyo: I just wanted to thank you for putting out Children of Velgarth. You did a super job and I loved it! Thanks!

To all Queen's Own readers, from Herald Enyo: Have a great, and peaceful Winter Solstice and any other holidays you celebrate. Zhai'helleva.

Happy Yule and Midsummer to all my buds! From Healer-Adept Winterfire, Herald Jaala, Healer Cinnamon, and Cassandra (which is who I am when I'm not feeling all multiple-personality--something a lot of creative types suffer from to some extent, at least when they're creating. Anyway, I should stop rambling and get on with this). I am scared to list you in case I leave someone out, but you know who you are! ;) And a special thought goes out to all those shopping mall Santas in Australia who swelter in fur clothing in front of fans because it's HOT outside! PS. I am looking for submissions for Austral'a'in. It counts toward your persona creation points, if that's any incentive. E-mail me at garou@netspeed.com.au.
Heyla to all :) From Kathleen McGaw aka Herald Gwen Katran: Happy Holidays! To all those I have lost touch with. Through a huge mess of packing up, moving, taking boards and my computer crashing, I have lost touch (and e-mail addresses) with people I was writing this summer. Please write me at my new address (as my school one will be deleted next month): LadyKent@wildmail.com. Hope everyone enjoys this festive season no matter what your affiliations or beliefs. WTTW.

Queen's Own is the official Mercedes Lackey Appreciation Society. Our purpose is to share our enjoyment of Misty's worlds. We are a fan-run not-for-profit organization, not a business. Our address of publication: P.O. Box 749, Laguna Beach, CA 92652 USA. This newsletter is published solely to inform and entertain the club's membership; no infringement of anyone's copyrights is intended.
Newsletters are published on (or near) the first of each month.
Co-Editor/Co-President Herald-Mage Master Danya Winterborn (L.A. Malcor; AOL-IM SN Shashtah; Legend@malcor.com)
Co-Editor/Co-President Healer Adept Moonstar (Kendra Renaud; AOL-IM SN healermoon; healermoon@gmail.com)
The featured artist for this online version of the newsletter is Jan Tallevast. All drawings in this newsletter are © to the credited artist. All rights reserved. If you would like your art to be featured in the online version of the QO newsletter, send .gifs or .jpgs to Legend@malcor.com or hardcopy to Queen's Own, P.O. Box 749, Laguna Beach, CA 92652.
Mercedes Lackey does not receive mail at the Queen's Own address. Fanmail to Mercedes Lackey and releases for fan fiction should be sent to:
Mercedes Lackey
c/o High Flight Arts and Letters
P.O. Box 2970
Claremore, OK 74017
Zhai'helleva,
Herald-Mage Master Danya Winterborn and
Healer Adept Moonstar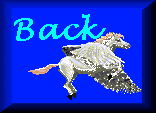 Return to the Queen's Own Newsletter Page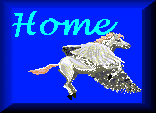 Return to the Queen's Own Home Page