Queen's Own
Mercedes Lackey Fan Club
P.O. Box 749
Laguna Beach, CA 92652 USA
Series 1, Vol. I, No. 3
April 1988
(Note: These are excerpts from the original newsletter that was published on this date. The Queen's Own address has been updated. The club's name changed from Queens' Own to Queen's Own in January 1989. The current President of Queen's Own is Herald-Mage Adept Danya Winterborn. For more information, see http://www.dragonlordsnet.com/qo.htm.)
[Begin Excerpt]
Dear Misty fans:
We've learned that the Dutch rights to ARROWS and FLIGHT have been sold. From Misty, "One assumes FALL will follow, but you never know."
OATHBOUND will be followed by OATHBREAKERS, also to be published by DAW, in late 1988 or early 1989. From Misty, "OATHBREAKERS: Book two of Tarma and Kethry. The pair have joined the mercenary company 'Idra's Sunhawks', a company of specialist scouts and horseback skirmishers. It begins just prior to the last battle of the longest campaign the two have experienced in serving with her. The war concludes in 'their side's' favor--and Idra (actually Princess Idra) gets an emergency call to come home to Rethwellan (name sound familiar? It should.) to cast the deciding vote in a conflict over the succession. She vanishes. The acting company commander sends the pair north to find out what has happened to her. Along the way they encounter a number of folk--yes, inclding a Herald. Take note: This book tells you exactly what Companions are. There will be four maps by Larry Warner in the front, and more lyrics in the back."
Misty is also working on two new novels for DAW in the Heralds series, MAGIC'S PAWN and MAGIC'S PRICE. More on them in another newsletter.
For those who enjoy her music, Misty is also currently working on OATHBOUND, OATHBREAKERS AND OMENS for Off Centaur Publications [Ed. note 2002: Now Firebird Arts and Music, http://firebirdarts.com/]. We'll let you know when it's available.
In our February newsletter we told you that Misty ". . . has one highly supportive husband, John [Ed. note 2002: at the time, Misty's husband's name was really Tony . . . Sally apologizes for the glitch in the July 1988 newsletter.], two dogs and eight cats." After some consideration, we came to the conclusion that we had done the dogs and cats a disservice in not telling you more about them; therefore, herewith Misty's descriptions: "Katie, dog/English setter; Mithril, dog/Spitz; Rattan (Rat), cat/half Siamese, black; Boris Badenov, cat/domestic, black; Jasmine (Jazz), cat/half Manz [sic], black; F. Frederick Skitty (Skat), cat/domestic, orange lnghr [longhair?]; Nadia Comanche (Nads), cat/domestic, tortoiseshell; Mischa Barishnicat (Meesh), cat/domestic, tortoiseshell; Eroll [sic] Flynn (Flynn), cat/Siamese, flamelynxpoint; Strider, cat/Siamese, chocolatepoint." [Editor: We think "Katie" got short-changed in the name catagory.]
Kristin Ruhle wrote Judith that she had attended Bayfilk in Los Angeles, met Misty, and that Misty autographed all her books. It sounded as though both ladies enjoyed themselves thoroughly. [Note to Kristin: Your letter has been forwarded to Misty as you requested.]
Keep those cards and letters coming. We'll try to answer, or get the answer to, any and all questions and keep you up to date.
Judith Louvis and Sally Paduch
[End Excerpt]

Queen's Own is the official Mercedes Lackey Appreciation Society. Our purpose is to share our enjoyment of Misty's worlds. We are a fan-run not-for-profit organization, not a business. Our address of publication: P.O. Box 749, Laguna Beach, CA 92652 USA. This newsletter is published solely to inform and entertain the club's membership; no infringement of anyone's copyrights is intended.
Newsletters are published on (or near) the first of each month.
Editor/President Herald-Mage Adept Danya Winterborn (L.A. Malcor; AOL-IM SN Shashtah; Legend@malcor.com)
There was no art in this newsletter. If you would like your art to be featured in the online version of the QO newsletter, send .gifs or .jpgs to Legend@malcor.com or hardcopy to Queen's Own, P.O. Box 749, Laguna Beach, CA 92652.
Mercedes Lackey does not receive mail at the Queen's Own address. Fanmail to Mercedes Lackey and releases for fan fiction should be sent to:
c/o High Flight Arts and Letters
P.O. Box 2970
Claremore, OK 74017
Zhai'helleva,
Herald-Mage Adept Danya Winterborn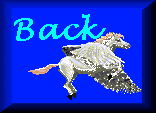 Return to the Queen's Own Newsletter Page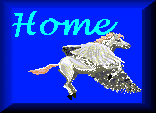 Return to the Queen's Own Home Page