Queen's Own
The Official Mercedes Lackey Fan Club
P.O. Box 749
Laguna Beach, CA 92652 USA
Series 3, Vol. 6, No. 4
April 1, 2005
Heyla, Misty fans!
We had sad news this month, with the passing of the legendary writer Andre Norton. Misty has written this obituary, which will also appear in Locus:
"I never wanted to have to write this piece. I was, foolishly perhaps, hoping for a miracle. After all, in many ways, hope and miracles were what Andre Norton's work was all about.
"I literally grew up reading Andre's work. BEAST MASTER was the second book of science fiction I ever read, in seventh grade, and it was the first one I actually picked out for myself. I spent most of my allowance on her books, I still have all of them, cherished and carefully tucked away and reread over and over again.
"She was seminal for women in a way that 'feminist' writers were not, because both boys and girls read her avidly. The young women in her books were people both sexes could relate to. They are absolutely some of the best books to give to a kid to begin a long and enjoyable voyage into sf and fantasy reading. I cannot begin to imagine how many of us writers, women in particular, were inspired to begin our own writing careers because of her.
"Not long ago, she was seriously ill and we thought we would lose her then. She had come to believe that no one read her books anymore, that she was outdated and forgotten. The outpouring of love and appreciation that ensued at that time, I think, helped her fight her way back, and made her truly understand how much she meant to us all. It is one comfort that the last time I spoke to her, she was quite well aware that we considered her to be a national treasure, though modest as she was, she still wasn't certain she deserved such accolades.
"I was unbelievably privileged to work with her. I will miss her more than I can say."
Publication News: Mad Maudlin (with Rosemary Edghill) should arrive at bookstores in paperback in May.
The paperback of This Rough Magic (with Eric Flint and Dave Freer) is scheduled for release in June.
Bedlam's Edge, the next installment in the Bedlam's Bard series (coauthored with Rosemary Edghill), should reach bookstores in August. Di Tregarde fans, look for the re-release of Children of the Night in August as well.
Thanks to all of you who support QO by making purchases through the Dragonlords' Bookstore (http://www.dragonlordsnet.com/bkstore.htm). We really appreciate the help with the club's expenses so that we can keep the memberships in QO free.
Chapter News: If your chapter of QO is planning any activities, do write and let us know about them! We love to hear from you.
We are extremely excited to announce the approval of Herald Bastian's persona. Bastian is the founder of the Vanyel Fan Club, one of the longest running and most popular chapters of QO. He has recently been signed to a record deal with an independent label. We are very pleased to have him officially join us after all these years <G>. (See the formal recognition of his persona in the Collegium News below.)
We have a treat this time: A top ten list that came through on the VFC chat list a while back. (The copy I have does not credit the original author; if you know who it was, please contact me at Legend@malcor.com. Also, there are mild spoilers; if you have not yet read The Last Herald Mage trilogy, you might want to skip this part of the newsletter.)
Hope you all had (or are having) a great Spring Break! See you in May!
Zhai'helleva,
Herald-Mage Adept Danya Winterborn and Healer Adept Moonstar

Top 12 Worst Things to Happen if The Last Herald-Mage was made into a Movie
Studio execs drop filk from soundtrack; instead they use Nine Inch Nails and Metallica.

Studio Exec: "Music is music. Who is this Heather Alexander person anyway?"

They never read the script; therefore they get Danny DeVito to play Vanyel.

Studio Exec: "He was so good in 'Twins!' He's sure to be good as this 'Vanyel' guy."

They pronounce Vanyel's name BOTH ways, driving everyone nuts, including your date.

You: "That's the third time they said 'VAHN-yel,' the second they said 'van-YEL!' What gives?"
Your Date: "Shut up!"

Uncomfortable studio censors change Vanyel from shaych to straight; Stefen and Tylendel are now Stefania and Tylendela.

Studio Exec: "What we do is get Cindy Crawford to play both. Just give her a different wig and makeup for 'Lendela.'"

End of film not action-packed enough; they decide to swap Van's last strike lightning scene with karate instead.

Studio Exec: "So Van jumps up, does a double-flip-kick, turns around, and knocks the leader out with a punch!"

Movie plot dumped by big studio; Disney picks it up instead, animates it using their own characters.

Disney: "So of course, we get Goofy to play Vanyel."

They bring back Mr. Ed to play all the Companion parts.

Yfandes: "Vaaaaaaaaaanyel." (of course, this sounds like Wiiiiiiiilbur)

Misty doesn't get rights to develop script; studio hires Quentin Tarantino to write it.

Original Line: "I--Oh gods! We're losing him!"
New Line: "Holy s***!"

While the movie is a success, it's only due to Misty fans, so studio never releases subsequent films.

Exec: "What do you mean, only a handful of the population saw this?"
Assistant: "They saw it eighty times each!"

Four words: movie tie in stuff.

Announcer: "Yes! Buy The Last Herald-Mage cereal! With marshmallow vrondi!"

Everyone on the mailing list gets disappointed; studio execs pick none of the choices we have discussed.

Jaguar, Stormcloud, Chonni, Mel, Khenta, Noxcat, etc.: "You mean, they didn't pick _______as________?!"

Studio executive's e-mail addresses flooded with angry mail; studio exec decides to make movie go direct-to-video only.
"Here's the link for more in case anyone is interested: http://home.att.net/~morningstar2/lists.html."

Ren Faires:
Here are the Faires we know about for April. Faires are indexed alphabetically by state. Have any information about any other Renaissance Faires in your area? Send it to us at Legend@malcor.com.
California
THE ESCONDIDO RENAISSANCE FAIRE AND SHAKESPEARE IN THE PARK—SPRING. E-mail: goldcoastprod@msn.com. Website: http://www.goldcoastfestivals.com. Address: Condit Wixon, 2219 E Thousand Oaks Blvd., #303, Thousand Oaks, CA, 91362. Site Address: Felicita Park, Escondido, CA. Dates: 4/2/05-4/3/05. Open/Close: 10 a.m. - 6 p.m.
OJAI RENAISSANCE AND SHAKESPEARE FESTIVAL. E-mail: goldcoastprod@msn.com. Website: http://www.goldcoastfestivals.com. Address: Contact: Condit Wixon, Gold Coast Productions, 2219 Thousand Oaks Blvd, Thousand Oaks, CA, 91362. Site Address: Lake Casitas, Ojai, CA. Dates: 4/23/05-4/24/05. Open/Close: 10 a.m. - 6 p.m.
THE RENAISSANCE PLEASURE FAIRE OF SOUTHERN CALIFORNIA. Website: http://www.renfair.com/socal/. Address: Santa Fe Dam Recreation Area, 15501 E. Arrow Highway, Irwindale, CA. Dates: 4/16/05 – 5/22/05.
SHASTA HIGHLANDS RENAISSANCE AND CELTIC FESTIVAL. E-mail: info@shastahighlands.org. Website: http://www.shastahighlands.org. Address: Don Reynolds, 1925 Shasta St, Suite A, Redding, CA, 96001. Site Address: Anderson River Park, Anderson, CA. Dates: 4/31/05 -5/1/05. Open/Close: 10 a.m. - 6 p.m.
TULARE COUNTY RENAISSANCE FESTIVAL. E-mail: Siredweasel@cs.com. Website: http://www.stmortimer.org. Address: Ed Jost, 711 W Myrtle Ave, Visalia, CA, 93277. Site Address: Plaza Park, Visalia, CA. Dates: 4/23/05-4/24/05. Open/Close: 10 a.m. - 6 p.m. (Sun. till 5 p.m.).
Florida
BAY AREA RENAISSANCE FESTIVAL AT MOSI. E-mail: renaissancefesti@aol.com. Website: http://www.renaissancefest.com. Address: Tamara Seabonue, 11315 N 46th St, Tampa, FL, 33617. Site Address: Museum of Science & Industry (MOSI), 11315 N 46th St, Tampa, FL. Dates: 3/5/05 – 4/17/05. Open/Close: 10 a.m. - 6 p.m.
Georgia
GEORGIA RENAISSANCE FESTIVAL. E-mail: info@garenfest.com. Website: http://www.georgiarenaissancefestival.com. Address: Norma Pope, P.O. Box 986, Fairburn, GA, 30213. Dates: 4/16/05 – 6/5/05. Open/Close: 10:30 a.m. - 6 p.m.
Maryland
CELTIC FESTIVAL AND HIGHLAND GATHERING. E-mail: festival@cssm.org. Website: http://www.cssm.org/festival2. Address: The Celtic Festival, P.O. Box 209, Prince Frederick, MD, 20678. Site: Jefferson Patterson Park and Museum, St. Leonard, MD. Date: 4/30/05. Open/Close: 10 a.m. - 6 p.m.
New Jersey
THAT MEDIEVAL THING'S SPRING FESTIVAL. E-mail: medfest@drew.edu. Website: http://groups.drew.edu/medfest. Site Address: Drew University, Madison, NJ. Date: 4/23/05. Open/Close: 11 a.m. - 4 p.m.
North Carolina
NORTH CAROLINA RENAISSANCE FAIRE. E-mail: donna@ncrenfaire.com. Website: http://www.ncrenfaire.com or http://www.ncrenfaire.org. Address: Donna Varner-Sheaves, Historical Enrichment Society, P.O. Box 61280, Raleigh, NC, 27661. Site Address: North Carolina State Fairgrounds, Heritage Village, Raleigh, NC. Dates: 3/26/05 – 4/3/05. Open/Close: 10 a.m. - 6:30 p.m.
Oklahoma
NORMAN MEDIEVAL FAIRE. E-mail: llinn@ou.edu. Website: http://www.occe.ou.edu/medievalfair. Address: Linda Linn, Univ. of OK, Medieval Faire, 1700 Asp., Norman, OK, 73072. Site Address: Reaves Park. Dates: 4/1/05 – 4/3/05. Open/Close: 10 a.m. - 6:30 p.m.
Texas
EXCALIBUR FANTASY FAIRE. E-mail: info@excaliburfaire.com. Website: http://www.excaliburfaire.com. Address: Jeanette Martin, 1007 Main, Bastnop, TX, 78602. Site Address: Rocky Hill Ranch Smithville, TX , Hwy 153, 2 miles north of Hwy 71. Dates: 3/12/05 – 4/3/05. Open/Close: 10 a.m. - 7 p.m.
FOUR WINDS RENAISSANCE FAIRE. E-mail: fourwindsfaire1@yahoo.com. Website: http://www.fourwindsfaire.com. Address: Dustin Stephens, P.O. Box 1467, Whitehouse, TX, 75791. Site Address: Vizcaya Ranch 15 miles south of Tyler, TX. Dates: 3/12/05 – 4/17/05. Open/Close: 10 a.m. - 7 p.m.
SCARBOROUGH FAIRE, THE RENAISSANCE FESTIVAL. E-mail: office@scarboroughrenfest.com. Website: http://www.scarboroughrenfest.com. Address: Southwest Festivals, Inc., Coy Sevier, PO Box 538, Waxahachie, TX, 75168. Site Address: 2511 FM66, Waxahachie, TX. Dates: 4/9/05 – 5/30/05. Open/Close: 10 a.m. - 7 p.m.
Utah
CEDAR OUTLAND MEDIEVAL EXPERIENCE. E-mail: info@lunamoor.org. Website: http://www.lunamoor.org. Address: Cedar Outland Medieval Experience, 5515 N 4400 W, Cedar City, UT, 84720. Site Address: Cross Hollow Event Center, 11 N Cross Hollow Dr, about .5 miles south from SR 56. Dates: 4/7/05-4/9/05. Open/Close: 10 a.m. - 9 p.m.
For additional Ren. Faire information, visit the Renaissance Faire Homepage at http://www.renfaire.com and the Renaissance Magazine site at http://www.renaissancemagazine.com.
Conventions:
These are the upcoming cons we know about. Have any information about conventions in your area? Send it to us at Legend@malcor.com.
Minnesota
CONVERGENCE. E-mail: info@convergence-con.org. Website: http://www.convergence-con.org/. Address: 1437 Marshall Avenue, Suite 203, St. Paul, MN, 55104. Site Address: Sheraton South, 7800 Normandale Blvd., Bloomington, MN, 55435. Dates: 7/1/05 – 7/3/05. Guests: Mercedes Lackey and Larry Dixon!
Pennsylvania
COLD WARS 2005. Website: http://www.coldwars.org. E-mail: jdrye@spa-inc.net. Address: Lancaster Host Resort Hotel, Lancaster, Pennsylvania. Dates: 4/8/05 – 4/10/05.
Utah
COSTUMECON 23. Website: http://www.costume-con.org/CClink/CC23.shtml. E-mail: cgalway@xmission.com. Address: Marriott Hotel, Ogden, Salt Lake City, Utah. Dates: 4/29/05 – 5/2/05.
For additional Convention information, visit Convention Outpost by Jenga at http://www.geocities.com/jengacons/.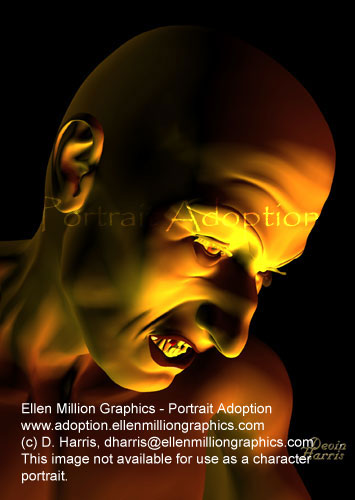 Member News:
For definitions of our fannish jargon, read the 12-page booklet "Pros & Cons: An Introduction to Fandom" written by Elizabeth Barrette. Send $1.00 and a $0.37 stamp (or $1.00 and 2 IRCs) to Queen's Own, P.O. Box 749, Laguna Beach, CA, 92652. Make checks payable to "Linda Malcor" in US funds only.
Local chapters:
Zines and Newsletters:
Children of Velgarth: Editor: Kendra Renaud, P.O. Box 749, Laguna Beach, CA 92652. E-mail: healermoon@gmail.com. I publish new and old personae, even previously published persona if asked by members in this new, official QO zine. I will only accept what was sent in for your persona to Queen's Own to be recognized. Any fan fiction written later should be sent to one of the other zines who really need it to keep their zines going. This fanzine will be published periodically when it reaches 80 pages or so to keep costs at $5.00 payable in U.S. funds or 12 IRCs. Make checks payable to "Kendra Renaud". The fee covers the cost of printing and mailing; you may share (but not duplicate!) copies of the fanzine. Watch the Queen's Own newsletter for release dates. Issues 4, 5 and 6 are currently in the editing stages! Each zine will have about 10 personas for a total of 30 personas that have been accepted in the last couple of years. For the contents list for issues 1,2, and 3 and additional information, visit http://www.dragonlordsnet.com/qozine.htm.


Companions' Grove: still needs stories, and artists to illustrate stories! (Remember, all contributors get a free copy of the zine in which their work appears.) Volume Eight is full, and awaiting the illustrations and final layout. ** If you contributed a story or promised me artwork for Volume Eight and have not heard from me recently, please get in touch with me, as I had to reformat my hard drive and lost my zine correspondence and address book earlier this year. If I don't hear from you by September 2003, I will have to drop your contribution from the zine. ** Volume Nine is open to submissions. Current prices (not including shipping) are:

Companions' Grove Volume One - $4.75 (40 pages, color cover)
Companions' Grove Volume Two - $6.35 (56 pages, color cover)
Companions' Grove Volume Three - $5.95 (51 pages, color cover)
Companions' Grove Volume Four - $4.95 (42 pages, color cover)
Companions' Grove Volume Five - $7.75 (69 pages, color cover)
Companions' Grove Volume Six - $6.55 (57 pages, color cover)
Companions' Grove Volume Seven - $5.95 (52 pages, color cover)
The Danya Winterborn Saga - $5.20 (52 pages, b/w front and back covers)
Endgame - $3.85(36 pages, b/w cover)
Fire Eyes - $4.40 (43 pages, b/w cover)
Shards of Autumn - out of print, see note below
The Sum of Duty - $5.80 (57 pages, b/w cover)
Do or Dye: A Guide to Companion Camouflage - $1.25 (20 pages, digest size, b/w cover, saddle stapled)
Cat's Cradle - $7.60 (76 pages, monochrome green cover)

For orders shipping in the US, I've instituted a maximum shipping cost of $3.85. Multi-zine orders, which can be shipped in a flat rate envelope (usually 3 of the smaller zines, or 2 of the larger zines), will be sent Priority Mail; larger orders will be sent Media Mail Insured, which is only slightly slower and doesn't have the zone rates (which wouldn't work with my shopping cart). Smaller orders will be sent First Class.

I take credit cards via PayPal, which is the cart's only payment option, but the cart can be used to calculate shipping, and checks/money orders mailed to Green Dragon Press, c/o Devin Harris, 4531 N. Kelishan St., Pahrump, NV 89060.

Except as noted, zines are printed on high-quality, bright white paper, comb bound, with cardstock covers. Story excerpts and cover art-as well as submission guidelines and PayPal ordering information-can be found at http://www.greendragonpress.net/misty.htm. To order via snail mail, send check or money order (payable to Devin Harris; US funds only) to Green Dragon Press, c/o Devin Harris, 4531 N. Kelishan St., Pahrump, NV 89060.

Note regarding Shards of Autumn: While this zine is officially out of print and no longer available on the website, a few copies are left over from convention appearances. Any remaining copies from MediaWest will be available at that con until they sell out; the others are being returned to me and will be auctioned off at http://www.auctionfen.com until they are gone. I also occasionally auction off zines which returned from cons a bit shopworn, so it's a good site to check periodically.


Herald's Companion: Editor: Karen Bertke, 5694 Scarborough Dr., Cincinnati, OH 45238. If anyone has friends stationed overseas for the war, let us know and we'll send them a feezil mascot (to make anything feezilable). E-mail:submission instructions:

Subject line must read "For Karen." (Anything else will be erased as a potential virus hazard.)
Do not use strange fonts, which my computer will not recognize.
E-mail:it to gbertke@fuse.net. (This is my father's e-mail address. Use it for submissions for Herald's Companion only.)

Other Fandoms:
Lois Bujold: Lois Bujold can be reached at lois@dendarii.com. "The Bujold Nexus" is at http://www.dendarii.com. You can receive information about their newsletter, the "Dendarii Dispatch" by contacting Lyn Belzer, Editor, 25-16 18th St., #2 Long Island City, NY 11102.


CrossGen Comics: Exciting New Fantasy Comic Books. Follow Prince Ethan's adventures the third Wednesday of each month as he gains the powerful sigil and accidentally puts his world on the brink of war. Meridian, on sale the fourth Wednesday of each month, is the fantastic saga of a teenage girl and her plight to save her floating island home. Go to http://www.crossgen.com, or call 1-888-COMICBOOK for details on a retail location near you.


Tanya Huff: Nine Above! is a list for fans of author Tanya Huff. This list provides announcements about Tanya's latest work, publication dates, and personal appearances. NA! also provides a forum for Tanya's fans to communicate with each other, and will have discussion as well as announcements. Lurking is fine, but participation is encouraged. When you join, we'd love for you to send a "hello" to the group at large, telling us who you are! To start sending messages to members of this group, simply send email to nineabove@egroups.com.


L.A. Malcor: Dragonlords of Dumnonia: L.A. Malcor, http://www.dragonlordsnet.com, Legend@malcor.com.


Adrian Paul of Highlander: Peace, APFC P.O. Box 4593, North Hollywood, CA 91617 or Peace, APFC P.O. Box 519, Broley, Kent, BR29WX, England.


Michael Praed: Michael Praed Network Newsletter, c/o Kate Raymond, P.O. Box 516, Midlotioan, IL 60445.


Melanie Rawn: Pandemonium - The official Melanie Rawn club invites you to join their ranks. SASE for more information: Irena Pereira, P.O. Box 18A146 , Los Angeles, CA 90018.


N3F is one of the oldest general interest SF/F clubs, started in 1941. Members meet by snail mail and E-mail to discuss SF, Fantasy, and Horror genres. (Some gather at cons, too.) We have plenty to offer the hungry SF/F/H fan! Members receive Tightbeam, the club's quarterly zine, and The National Fantasy Fan, our bi-monthly zine. For inquiries, please snail mail me at N3F Secretary, Dennis Davis, 25549 Byron Street, San Bernadino, CA, 92404-6403. Check out our website at http://www.simegen.com/fandom/n3f.


Star Trek: The USS Starfire is a writing group that writes original fiction set in the Star Trek universe. To find our more about our group, please visit our website at http://www.epix.net/~ckocher/starfire.html or e-mail us at trek01@epix.net.


Doctor Who and other Media: The Prydonians of Prynceton, P.O. Box 3194, Princeton, NJ 08543-3194.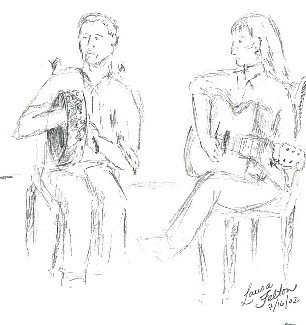 Collegium News:
We have individual handouts for aspiring Heralds, Healers, Bards, Blues, Mercenaries, Tayledras, Shin'a'in, and White Winds Sorcerers/Sorceresses and instructions on how to work for Herald-Mage status if you are already a Herald or for a Kal'enedral if you are already a Shin'a'in. You can find these handouts online at http://www.dragonlordsnet.com/qohandouts.htm.
You need a release form (online at http://www.dragonlordsnet.com/qomlrel2.htm) if you write a story set in Misty's worlds or using any of her characters. You do not need a release for a character sketch, poem or filk. All Misty wants to do is protect her characters and her worlds. Send the release form (you do NOT need to include the story) to Misty c/o High Flight Arts and Letters, P.O. Box 2970, Claremore, OK 74017. Do NOT include the original of the release form with your persona material; send it to Misty. Send a copy to us.
All personae materials should be sent to the QO address or submitted by e-mail to Legend@malcor.com and healermoon@gmail.com.
Welcome to Herald Bastian Brennan, Chosen by Sednafi and Gifted with Double-Strength Mindspeech. Bastian wrote about his persona and his family and friends, founded the Vanyel Fan Club (VFC) and wrote two poems. We are delighted to have him in Queen's Own!
If you were working on a persona who is no longer listed at http://www.dragonlordsnet.com/qochat.htm that means we have not heard from you in over a year. To revive your persona, simply message Danya at Legend@malcor.com and tell her that your persona is in "Deep Storage." She will pull it out for you and reactivate your submission.
If you are a returning member who has recently activated your membership in Queen's Own and we have forgotten to list you, message Danya at Legend@malcor.com, and she'll make sure you are greeted in the next newsletter.
Lost . . .
One of the challenges running an online club is that people don't always leave a forwarding address when they move . We are missing current e-mail addresses for the following members:
Bard Revelin Tionne (sazimarc@mindspring.com)
Bard Valiena (laughsong@aol.com)
Guardsman Faolan Ixran (Timmeu@scubadiving.com)
Healer Darnellon Gaither (mdprier@aol.com)
Herald Darvith (goddess@universalmail.com)
Healer Tamesin na Coille (brindle@bellsouth.net)
Herald Alia Melyngar (aliamelyngar@aol.com)
Herald Artavash Keletal (tmschneiderman@attbi.com)
Herald Constantine Rief (maciain@pathway.net)
Herald Crystona Devanth Shekrevalas (crys@stny.rr.com)
Herald Deborah (sjupiterdebi@home.com)
Herald Ian Hawkwood (ianhawke1@aol.com)
Herald Jolee Alsierra (tinkrbel@spiritone.com)
Herald-Mage Apprentice Kadia Linder (Kadia@aol.com)
Herald Kendryl Shadowwolf (kscarpat@altavista.com)
Herald Keri Starfire/Mountainheart (WaltherM@imefdf.usmc.mil)
Herald Kiana Wynter (saffyrek@hotmail.com)
Herald Lisbeth Maye (wizardshome@hotmail.com)
Herald Liselle Aravon (rusalka@nac.net)
Herald Miracle Oceanfire (rhyme_reason@hotmail.com)
Herald Paf (jaro@attbi.com) Herald Robihane (Tevye@speakintosilence.com)
Herald Valana Dorrandale (raevalln@aol.com)
Tayledras Mage Autumnwynd k'Vaia (autumnwynd@aol.com)
Tayledras Blackwolf k'Vala (HRHIce@aol.com)
Tayledras Adept Oceanlaughter k'Shira (littlesweetchef@aol.com)
Tayledras Healer Adept Sierra k'Treva (katsanders@buffymail.com)
Tayledras Healer Adept Skydance k'Chona (Sttawylime@hotmail.com)
If you know any of these folks, please have them contact Danya at Legend@malcor.com with a current e-mail address.
From Herald-Mage Adept Danya Winterborn:
March came in like a lion here . . . and pretty much stayed that way all month. Lots of rain has given way to lots of wind—and more than a few butterflies. The painted ladies are migrating, and there are literally tens of thousands of them in Orange County. We're supposed to have another swarm in about a month when all the eggs that have been laid by the current batch hatch and the caterpillars become set of butterflies. Unlike monarchs, which fly at a rather high altitude, painted ladies fly right at eye level, so walking around outside can be a bit disconcerting. The children are delighted by the butterflies, though, and my collie is going crazy, chasing them around our yard .

Sabato Scala is presenting King Arthur: Tra storia e leggenda: Da Cimitile a Camelot at the Museum of Naples this weekend. This is the book that contains the report on my research that I gave in Germany last year. The text will be on sale in the museum bookstore for the next month. I'm very excited! I think this is the largest museum my work has ever been presented in to date.

My next trip to Italy has been postponed until 2006. I'm hoping to get over to Britain before that, but nothing is firm yet. In the meantime, I'm going to keep doing what research I can through UCLA and other libraries, as well as by interviewing colleagues online. I'd like to see the Sword in the Stone book finished in the next year or two, but I know how much time that will take. (Writing goes so much slower these days than it used to before I had kids , but I do eventually get things done.) I gave a paper at a conference in San Diego on "San Galgano and the Sword in the Stone." I'm now in the process of converting the text from an academic paper into a chapter in a book. So that's one more chapter down, more than I care to think about still to go . . . <g>.

We had a great Easter, though I always feel way too rushed when it falls close to St. Patrick's Day. Still, this does mean that the holiday madness will finally calm down around here until the Fourth of July. (Huzzah! I love holidays, but I'm a bit worn out by all the work by this time of year.)

Hope everything is well with all of you. Anyone up for one of our coffee house meetings or an RP? I miss chatting with you <G>. Drop me a line at Legend@malcor.com, if you'd like us to try to get something together.

Zhai'helleva,

Danya

Personals:

Queen's Own is the official Mercedes Lackey Appreciation Society. Our purpose is to share our enjoyment of Misty's worlds. We are a fan-run not-for-profit organization, not a business. Our address of publication: P.O. Box 749, Laguna Beach, CA 92652 USA. This newsletter is published solely to inform and entertain the club's membership; no infringement of anyone's copyrights is intended.

Newsletters are published on (or near) the first of each month.

Co-Editor/Co-President Herald-Mage Master Danya Winterborn (L.A. Malcor; AOL-IM SN Shashtah; Legend@malcor.com)

Co-Editor/Co-President Healer Adept Moonstar (Kendra Renaud; AOL-IM SN healermoon; healermoon@gmail.com)

The featured artists for this newsletter are Devin Harris, who granted us special permission to display these pieces, and Laura Felton. All drawings in this newsletter are © to the credited artist. All rights reserved. If you would like your art to be featured in the online version of the QO newsletter, send .gifs or .jpgs to Legend@malcor.com or hardcopy to Queen's Own, P.O. Box 749, Laguna Beach, CA 92652.

Mercedes Lackey does not receive mail at the Queen's Own address. Fanmail to Mercedes Lackey and releases for fan fiction should be sent to:

Mercedes Lackey
c/o High Flight Arts and Letters
P.O. Box 2970
Claremore, OK 74017

Zhai'helleva,

Herald-Mage Master Danya Winterborn and

Healer Adept Moonstar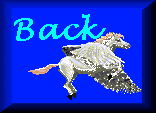 Return to the Queen's Own Newsletter Page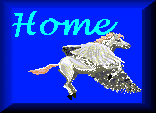 Return to the Queen's Own Home Page